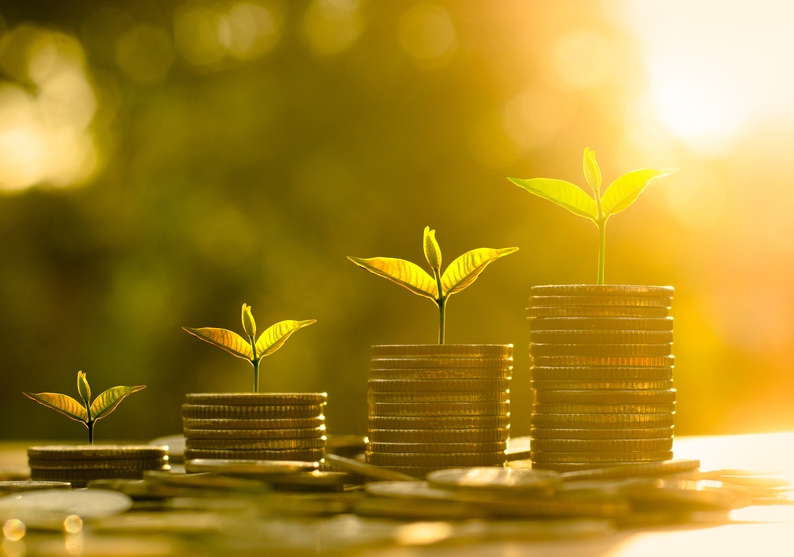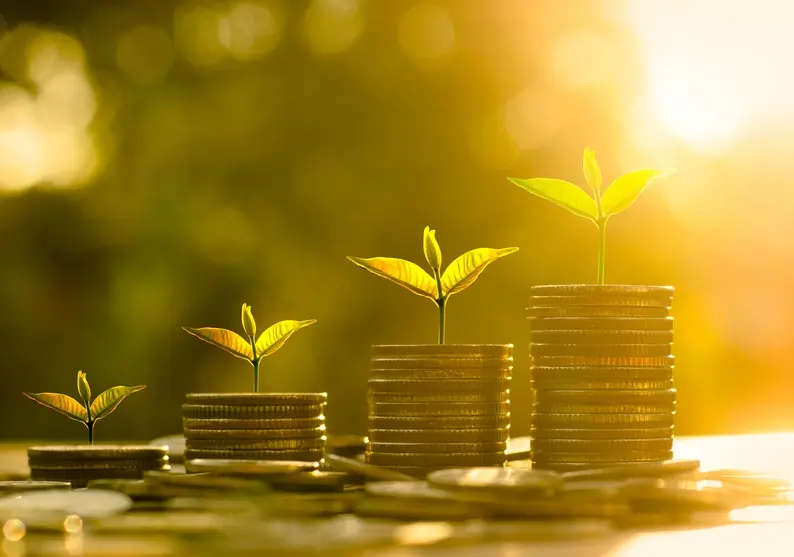 Entry into solar shares at low market values
The project business in the solar thermal sector is still in the red. High project development costs for rather small projects are dragging down the balance sheets of the companies. Accordingly, the share prices of listed companies have lost value in recent years. We asked Max Deml, Editor-in-Chief of the investment newsletter Öko-Invest, to look into the current performance of the few stock market listed solar thermal companies. He recommends investing in one or the other solar thermal share at a low price in the next few years in order to benefit from price gains due to growing project business. In July 2021 Deml analysed the performance of the stock market listed solar thermal companies for the first time. Photo: Shutterstock/Singkham
Deml looked at the sales volume and the loss development of the listed solar thermal companies in 2022 or the first quarter of 2023 and compared the stock market valuation of each company at the beginning of June 2023 with the annual sales for 2022. This so-called price-to-sales ratio (PSR) is calculated by taking a company's market capitalization (the number of outstanding shares multiplied by the share price) and dividing it by the company's total sales or revenue over the past 12 months.
The PSR is usually around 1 in the case of established companies, and often even below 1 in times of economic instability, according to Deml. A PSR rating of 2, 3 or even more, as in the case of the observed enterprises in the news article, is usually only found in very fast-growing companies, explained Deml.
We also asked the company management for a statement on the targeted business development in 2023.


Share price development of the different shares from left: Absolicon Solar Collector AB, Clean Industry Solutions Holding Europe (CISH), Heliogen, and Savosolar / Meriaura Group. Absolicon, CISH and Meriaura are listed in EUR on the Frankfurt Stock Exchange. Heliogen is listed in USD on the New York Stock Exchange.
Sources: comdirect.de
Absolicon Solar Collector AB
Swedish company Absolicon Solar Collector, which has been stock market listed since 2016 and mainly manufactures automated production equipment for parabolic trough collectors, posted a loss of Swedish crowns (SEK) 16.87 million (SEK 4.17 per share) in the first quarter of 2023 despite a strong increase in turnover to SEK 10.2 million (+98%). The turnover includes sales and inventory changes.
With around 3.82 million shares and a price of EUR 3.41 on the Frankfurt Stock Exchange (about SEK 41 in Sweden), the market value is around EUR 13 million, which corresponds to approx. 3.6 times annual sales for the last four quarters until end of March 2023 (SEK 41.9 million). SEK 1 equals around EUR 0.082.
"Absolicon has signed agreements with seven of the world's largest food & beverage companies to build solar thermal installations or perform feasibility studies. The installations with Asahi at the Peroni brewery in Italy and at Carlsberg's Olympic Brewery in Greece are already providing solar steam to the processes. Considering the enormous need for solar concentrators as the world moves away from fossil fuels, Absolicon is building a global network of production lines for solar concentrators. Absolicon has sold two robotized solar collector manufacturing plants that are now being delivered."
Joakim Byström, CEO, Absolicon Solar Collector AB
Clean Industry Solutions Holding Europe AB
The Swedish company Clean Industry Solutions Holding Europe with its German subsidiaries Industrial Solar and SolarSpring offers clean energy solutions using linear Fresnel collectors and clean water solutions with membrane distillation. The company posted a loss of SEK 14.56 million (SEK 0.66 per share) in 2022, even higher than in 2021 (SEK 14.14 million), despite a strong increase in sales to SEK 9.81 million (+350 %).
With around 25.5 million shares and a price of EUR 0.0844 on the Frankfurt Stock Exchange at the beginning of June 2023, the stock market value is around EUR 2.15 million, which corresponds to around 2.5 times the annual turnover.
"The further the energy transition progresses, the clearer it becomes that our solutions are indispensable. This is also confirmed by the sharp increase in sales. In this respect, we are confident that the growth phase of our group of companies has only just begun."
Christian Zahler, Managing Director of Industrial Solar
Heliogen
Heliogen, a US company that went public in December 2021 via SPAC shares, uses software and artificial intelligence to develop systems for the optimal concentration of solar radiation, which can be used, for example, to generate heat, electricity or green hydrogen. With revenues of USD 13.8 million in the first full year 2022, a loss of US 142 million (USD 0.72 per share) was posted.
With about 197 million shares and a share price of USD 0.235 at the beginning of June 2023, this results in a market value of USD 46.3 million, which is about 3.5 times the annual revenues.
"In 2023, Heliogen is focused on three core goals, first: close sales contracts, second: achieve project delivery and third: improve our financial position. By cutting costs, streamlining our operations, and focusing our efforts on driving tangible, immediate results, we can extend our liquidity runway. This should give us the time we need to deliver on our sales projections, install more commercial-scale projects, and put us in a more advantageous position to pursue future capital raising that should take us to cash flow breakeven."
Sandra Valero, Senior Product Marketing Manager at Heliogen
Savosolar Oyj / Meriaura Group Plc
Until autumn 2022, the Finnish company Savosolar was considered one of the few "pure player" stocks in the solar thermal sector as an EPC provider of large solar collector fields. The company then merged with a much larger unlisted shipping logistics company at the end of 2022 to form a listed group, which has been renamed Meriaura Group since June 2023. The solar thermal business was incorporated into a renewable energy subsidiary, but the Savosolar brand name, which is well-established on the market, will be retained.
The previous CEO Jari Varjotie has retired to the Supervisory Board, and the new head of the group since mid-May 2023 is the previous Savosolar manager Kirsi Suopelto. If the merger had already taken place at the beginning of 2022 instead of in December, the renewable energies area would have posted an operating loss of EUR 4.27 million with a sales share of 5 % (EUR 3.78 million of EUR 73.21 million) (the marine logistics division made a profit of EUR 9.47 million).
In the first quarter of 2023, the solar thermal share of turnover was only 1% (EUR 0.16 million of EUR 16.19 million), the loss was EUR 1.08 million (marine logistics posted a profit of EUR 1.24 million).
With around 800 million shares and a price of EUR 0.07 on the home exchange in Helsinki, the Meriaura Group has a market value of around EUR 56 million, which corresponds to around 76 % of annual sales – but the merged company can no longer be considered a "solar thermal" share.
"After a lengthy period of silence, the large solar thermal market is now picking up pace, due to the increasing demand for clean heat in numerous countries, including both district heating systems and industrial companies. Meriaura Energy – Savosolar is well-equipped to meet the rising customer demand, thanks to its improved financial stability. This readiness not only satisfies the growing demand but also adds value to its shareholders."
Kirsi Suopelto, CEO, Meriaura Group Plc
Tigi Ltd.
The company Tigi has been listed on the Israeli stock exchange since 2021. The company manufactures a special collector that uses a honeycomb transparent insulation between the glass cover and the absorber. Tigi offers solar heat solutions and heat delivery contracts for commercial and industrial purposes. With annual sales of Israeli shekel (ILS) 2.78 million (+38%) in 2022 the company reported an annual loss of ILS 15.19 million, which was higher than the year before (ILS 11.18 million). The financing also includes shareholder loans (ILS 2 million), which currently bear interest at 10 %. The market value of around ILS 19 million based on the share value at the beginning of June 2023 (ILS 386) is almost 7 times as high as the annual turnover. ILS 1 equals around USD 0.28.
"Since it went public in 2021 Tigi has expanded its expert team to be able to execute business at a dramatically larger capacity. We are active in entering new markets and increasing the scope of our proposed solutions to include solar collectors, industrial heat pumps, thermal storage and cloud services. In the past year, Tigi has implemented several projects including a USD 5 million process heat project for a major industrial facility in the US. The company aims to continue to capitalize on the huge current movement in the global field of large-scale renewable heat to deliver a growing number of larger projects including those with a heat-as-a-service model."
Zvika Klier, CEO, Tigi
The news article was written by Max Deml, Editor-in-Chief of the investment newsletter Öko-Invest.
Websites of organizations mentioned in this news article:
Oeko Invest: oeko-invest.net
Absolicon Solar Collectors: http://www.absolicon.com
Clean Industry Solutions Holding Europe: http://www.cleanindustrysolutions.com
Heliogen: http://www.heliogen.com
Meriaura Group: http://www.meriauraenergy.com
Savosolar: http://www.savosolar.com
Tigi: http://www.tigisolar.com