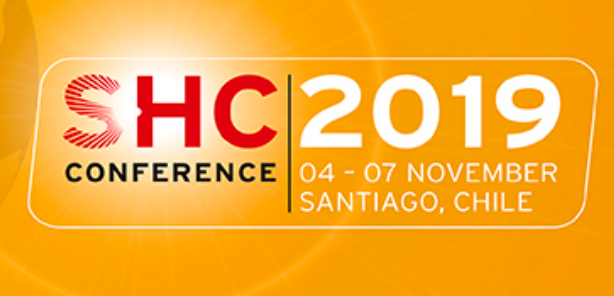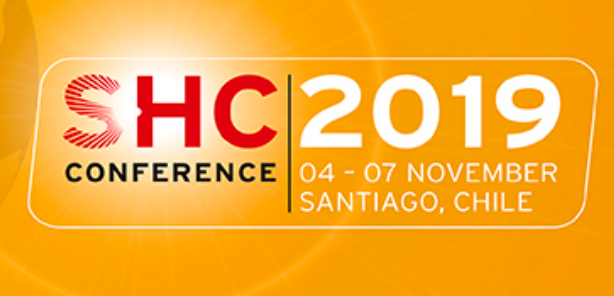 SHC 2019: Solar award nominations and extended call for papers
The organisers of the SHC, the International Conference on Solar Heating and Cooling for Buildings and Industry, which will be held in November in Chile, have extended the deadline for submissions. Experts can now submit abstracts of up to three pages by Friday, 22 March. The first full week this November will see a landmark event for solar energy take place in Chile's capital Santiago, with three conferences running in parallel.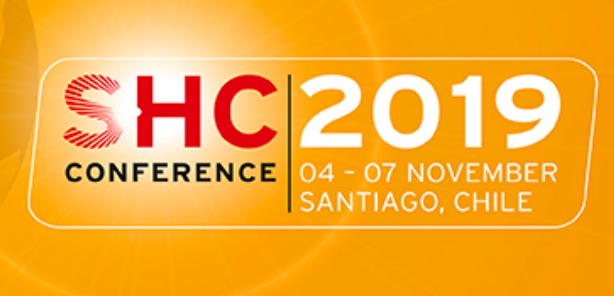 Like in Abu Dhabi in 2017, SHC 2019 will be held jointly with the Solar World Congress (SWC) by the International Solar Energy Society (ISES) and at the same time as the 9th International Conference on Solar Air Conditioning (SAC). Hence, the event is certain to cover a wide range of topics, from SHC technologies and real-world applications to energy storage, solar architecture, smart cities, policies, education and training. The four-day SHC conference will be accompanied by technical tours to landmark solar facilities in northern Chile.
A template for submitting abstracts is available
online
. Experts who intend to participate in SAC 2019 can choose
Solar Air Conditioning and Refrigeration
, which is part of the SHC Applications category, if they want to attend cooling-related sessions at SAC.
SHC Solar Award 2019: successful project financing
The IEA Solar Heating and Cooling Programme (IEA SHC) will also present the SHC Solar Award 2019 before the large group of experts who are going to gather at the event in Chile. This award celebrates the work of those successfully expanding the use of solar heating and cooling technologies around the globe. This year, IEA SHC is asking for nominations of technology suppliers, financial service providers or other organisations that have made great strides in growing the market via commercial financing mechanisms. An example of such a mechanism would be a contract for heat by an ESCO, or a performance guarantee. The deadline for nominating organisations or individuals is 1 May 2019. The online submission form is available
here
.
In past years, the award recognised the accomplishments of a wide variety of stakeholders, such as researchers, solar companies, utilities, municipalities and end users from the private sector. One of the previous winners was the
Drake Landing Solar Community
located in Canada. It was presented with the award in 2013 and has since reached a new
milestone
by recording the first year of solar-only space heating in the winter of 2015 to 2016. Then, in 2016, the award was given to an Austrian-based brewery called
Göss
for its 1,500 m² solar field, which provides heat for beer production. In 2017, when the focus was on administrators of successful solar thermal incentive programmes, it was the Austrian Climate and Energy Fund, with its
large-scale solar thermal support scheme
, which successfully competed against
four other finalists
.
The following lists all important dates related to the solar event in Chile:
Deadline for abstract submissions is 22 March 2019
Deadline for SHC Solar Award nominations is 1 May 2019
Authors will be notified by 17 May 2019
Registration will start on 30 April 2019
Full papers are to be submitted by 31 July 2019
Early bird and author registration available until 31 August 2019
Organisations and events mentioned in this article: