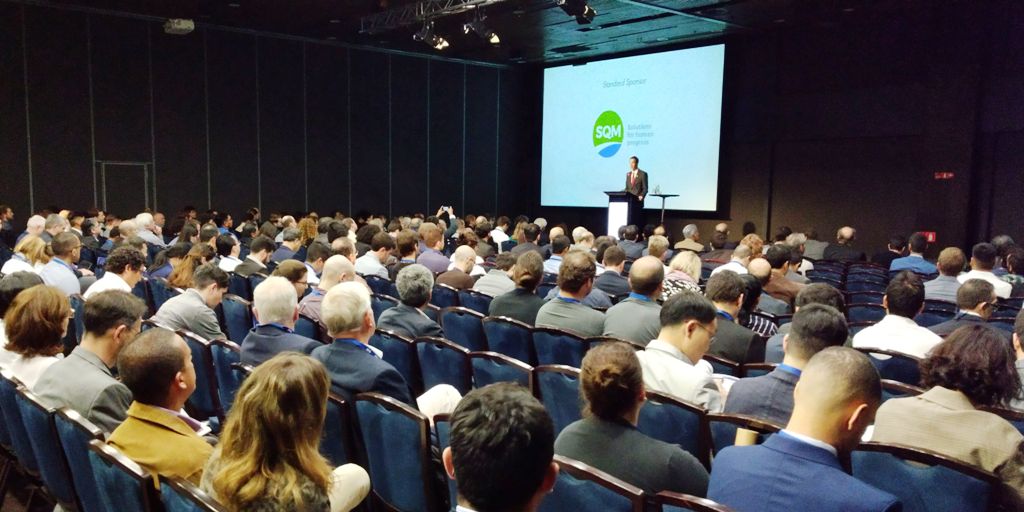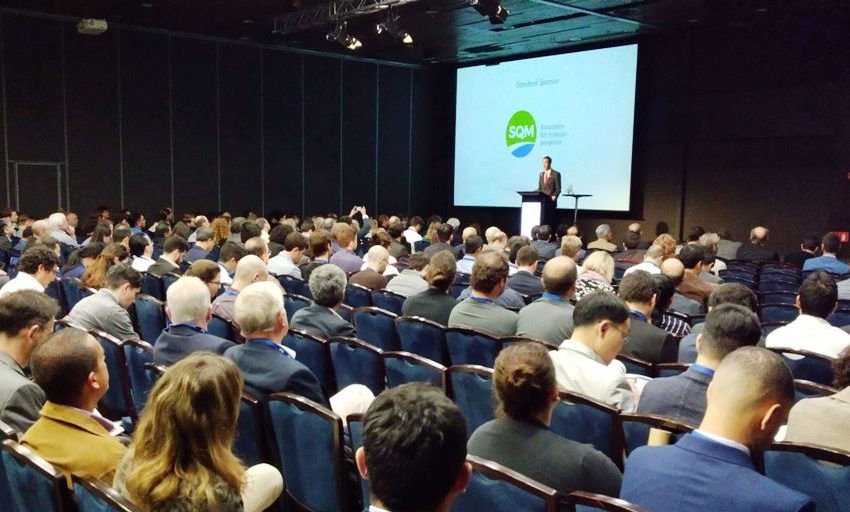 Start of SHC/SWC 2019 in Chile
As many as two Chilean government ministers welcomed attendees to the joint SHC 2019 and SWC 2019 conference in the capital of Santiago this week: Energy Minister Juan Carlos Jobet and Science Minister Andrés Couve. While it is rare to see high-ranking officials attend research conferences on solar technology, the SHC and SWC became the country's largest events on climate change in Chile this year after the cancellation of the UN Climate conference COP25, which had been scheduled to take place in Santiago in December. Over 400 experts in solar energy have come to Chile from one of about 50 countries to debate a wide variety of topics, ranging from cooling and integration into buildings to education and training and industrial process heat, at the conference, which will come to an end this Friday.
Photo: Randy Martin, IEA SHC
David Renné, President of the International Solar Energy Society, pointed out that for the first time, a Solar World Congress is taking place in South America. As indicated by the high number of participants from Chile and neighbouring countries, South American researchers seem to be working round the clock to create a path to a solar future for their countries.
The Chilean speakers attending the opening session emphasised that their country holds the top spot in solar irradiation levels thanks to the Atacama Desert but has yet to become the number one in the market for solar installations in South America. Professor Rodrigo Palma, Director of the Chilean Solar Energy Research Centre (SERC) as well as host of the SHC and SWC, said that covering 5 % of the desert with solar collectors would be enough to produce 30 % of the amount of electricity needed for all of South America. Still, he also mentioned some drawbacks, such as relatively low temperatures in the desert, plus earthquakes and heavy dust. Hence, some adaptations will be needed before solar systems can be run in as harsh an environment as the Atacama.
A solar focus in mining
100 researchers are working for SERC which is cooperating with seven local universities. "It is rather unusual for research institutions to work together in Chile, but we need a critical mass of scientists to work successfully on big projects to meet our national target of carbon neutrality by 2050," said the professor.
One of SERC's focus areas is the use of solar energy in the mining sector. Chilean-based Pampa Elvira Solar has been one of those that pioneered the use of solar energy in this sector. It owns and operates 30 MW of flat plate collectors that were commissioned in August 2013 at the Gaby mine in the Atacama desert. Daily cleaning of the collectors is a must, as they were installed in the centre of the mine, said Gonçalo Calcinha, Project Engineer at Energía Llaima, the majority owner of Pampa Elvira Solar. Each year, he added, the installation produces 51,000 MWh of heat, which corresponds to a specific yield of 1,160 kWh/m². Although the system meets expectations, he also said that supplying the mine with heat has been a challenging task: "We must guarantee certain temperatures for the bath, meet a specific solar share and comply with all the security and quality standards of a state-owned mining business. In addition, we are doing this in a very remote area, 130 km away from the closest city."

Presentation by Gonçalo Calcinha about Pampa Elvira Solar, which owns and operates one of the largest SHIP systems worldwide. The system supplies heat to the Gaby copper mine, run by state-owned mining group Codelco.
Photo: Pamela Murphy, IEA SHC
Organisations mentioned in this article: