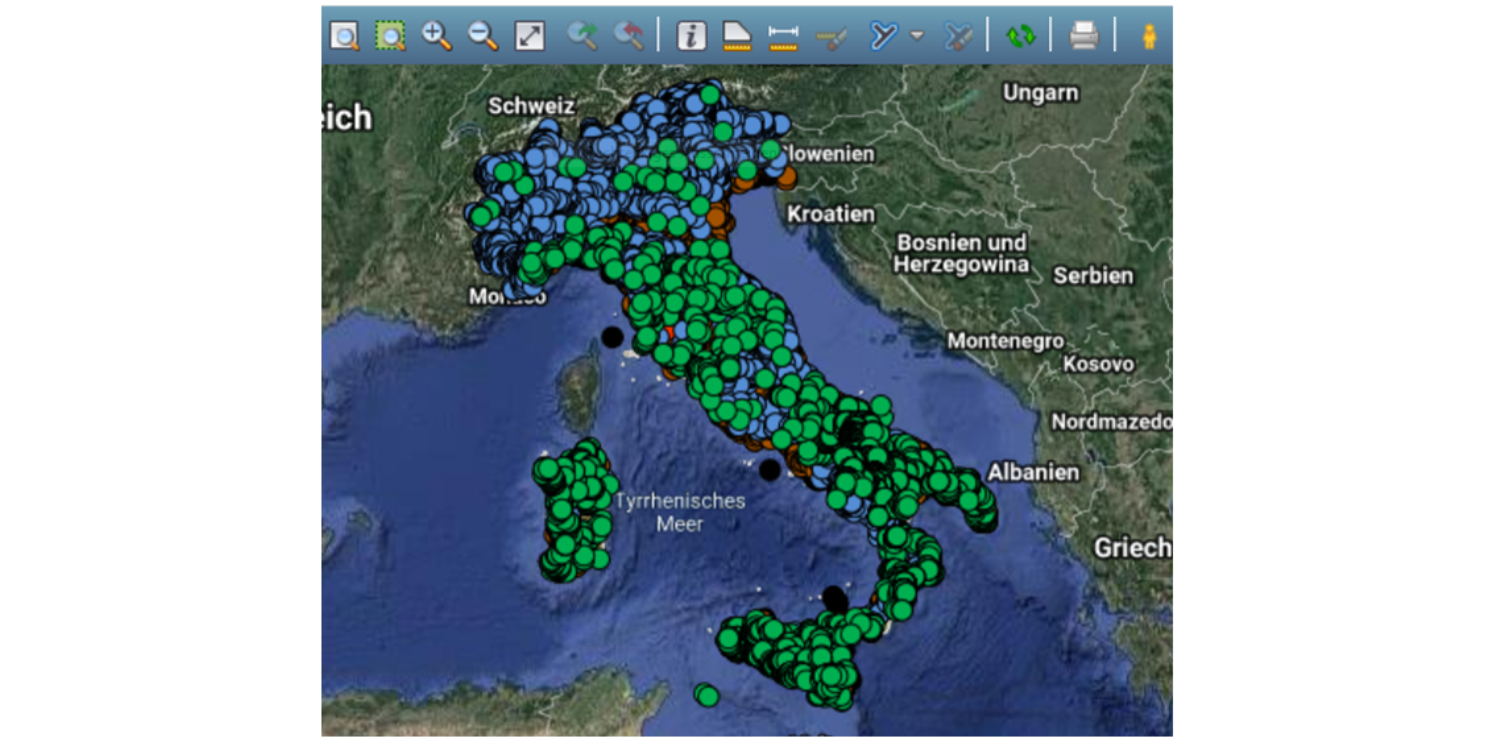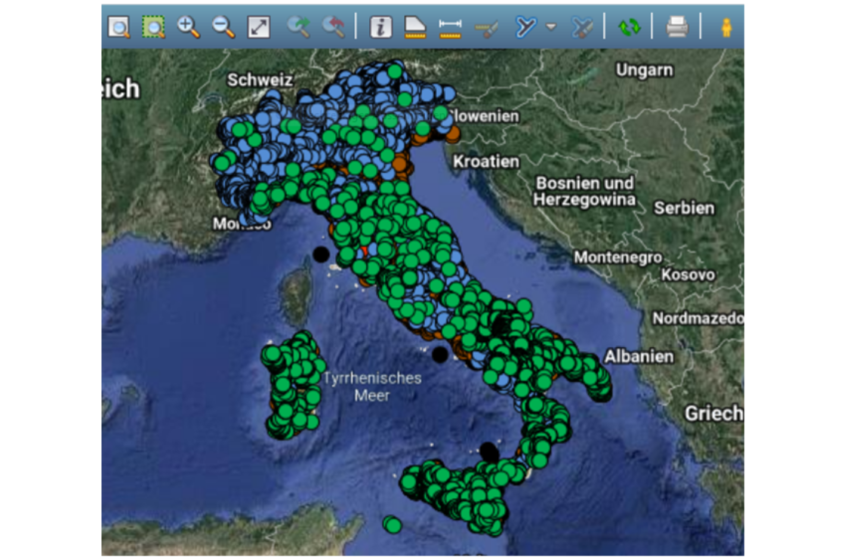 Interactive map shows locations of subsidised solar systems in Italy
Conto Termico 2.0 is a well-known incentive scheme offering financial support for renewable technology, such as solar thermal. Now, all systems subsidised by the scheme can be found on an interactive online map called Atlaimpianti, which also provides users with basic data on each installation. The map is without a doubt a shining example of transparency and the hope is that it will inspire managers of other programmes to create one as well.
Source: Atlaimpianti website
The interactive Atlaimpianti map of Italy makes it possible to identify all renewable energy installations that have received support from Conto Termico 2.0. In addition, users can filter search results by several criteria, such as the type of technology used. But first, they can choose a broader category, namely electricity, heat or district heating. The heating technologies supported by the scheme are biomass plants, gas condensing boilers, heat pumps and, of course, solar thermal systems. Applying a filter will then bring up a list of Conto Termico plants in this category and some basic data on each of them. Regarding solar thermal, the data includes the location (region, province and municipality), gross collector area and type of owner, i.e., public or private. Selected data can also be downloaded into an Excel file.
| | | |
| --- | --- | --- |
| Collector area | No. of subsidised systems | Percentage of total |
| Below 10 m² | 55,023 | 89 % |
| 10 m² to 30 m² | 5,653 | 9 % |
| 30 m² to 100 m² | 989 | 1.6 % |
| 100 m² to 500 m² | 33 | 0.05 % |
| 500 m² to 1,000 m² | 4 | 0.01 % |
| Total | 61,702 | |
61,702 mostly smaller solar systems 
On 1 September 2019, the map showed 61,702 subsidised solar thermal installations. Filtering results by gross collector area will lead to the distribution shown in the table above, with 89 % of all solar thermal systems having a collector area of less than 10 m². The small size means that most of them are used for simple hot water applications. In addition, slightly more than 9 % have between 10 m² and 30 m², while those with a collector area of over 500 m² make up only 0.01 % of the total. Among the largest shown in the database is a 995 m²
solar process heat plant
used for making cheese on Sardinia, as well as a 990 m²
solar district heating system owned by utility Varese Risorse
.
Organisations mentioned in this article: