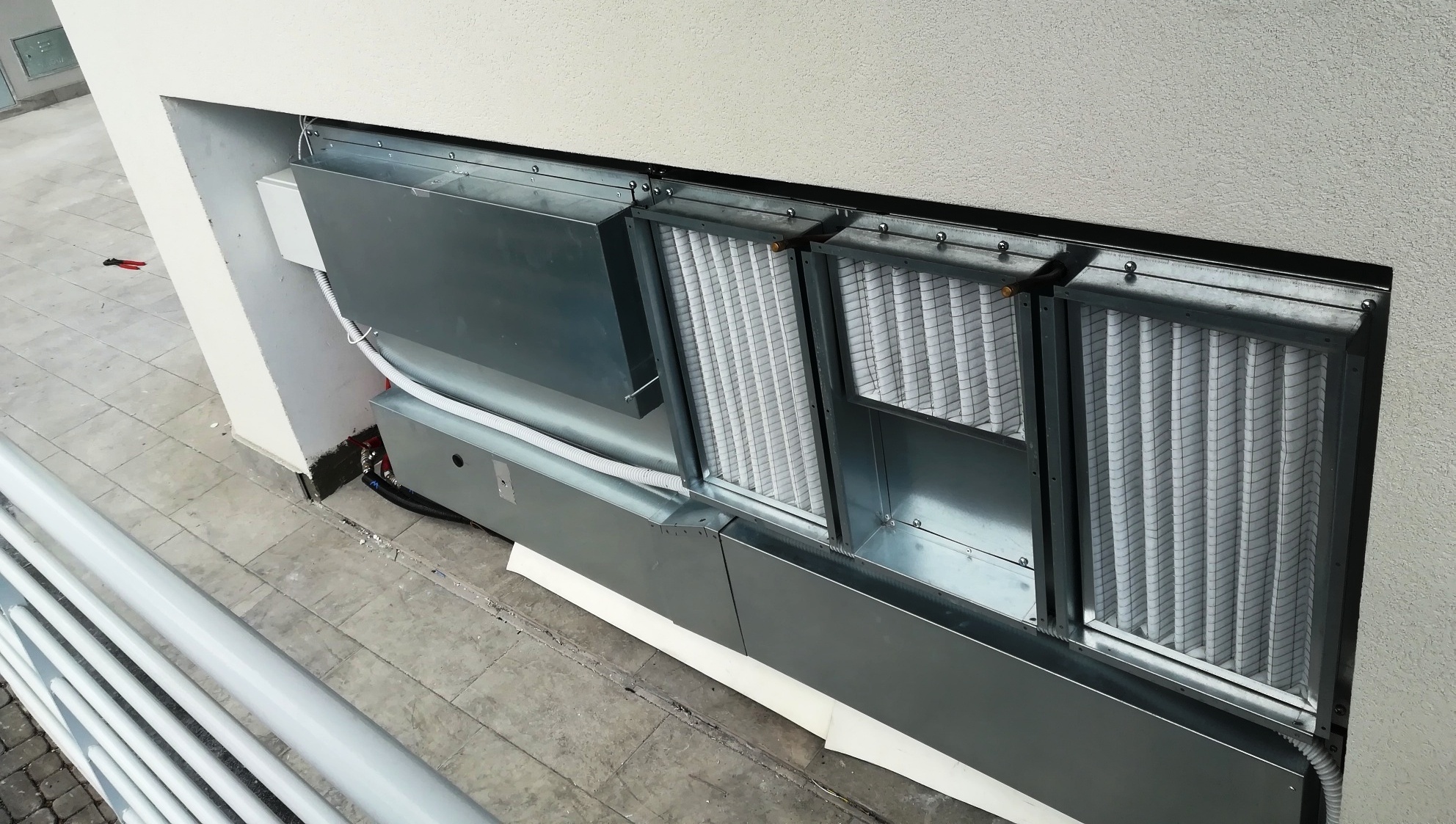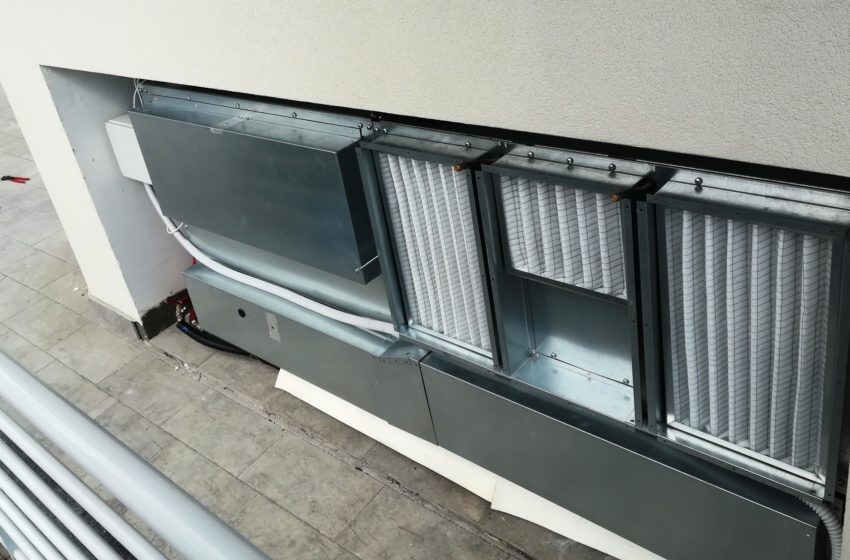 Attractive solar cooling market in Italy
In 2018, Italy was an attractive market for solar cooling solutions thanks to high investment subsidies by national support programme Conto Termico 2.0. Three sorption chiller manufacturers launched projects in the country last year: Maya, an Italian joint-venture with the Japanese company Yazaki, Italian-based Solarinvent and German-based Fahrenheit. The photo shows a 2.5 kW cooling unit in a residential newbuild. Its high-performance building envelope was finished in December 2018.
Photo: Solarinvent
Solarinvent completed two residential projects in Catania, Italy, last year by using a newly developed open-cycle desiccant cooling unit (2.5 kWcool) named Freescoo. Supplied by an 8 m² solar field made up of flat plate collectors, this system provides space heating and cooling, as well as hot water, based on what customers require. The first project, carried out in April, involved the retrofit of a residential building with 90 m² of floor space and the second, finished in December, saw a unit being installed at a newbuild offering 50 m². Pietro Finocchiaro, Managing Director of Solarinvent, which was spun off from the University of Palermo in 2014, was rather disappointed with the number of projects carried out in 2018. But he also pointed out how difficult it was for a "start-up company to estimate market potential".

eCoo adsorption chillers made in Germany
Photo: Fahrenheit
"In general, we were satisfied with market growth last year. There was a noticeable increase in the amount of customer inquiries about solar cooling systems," said Bashir Kanawati, Sales Engineer at Fahrenheit. The German chiller manufacturer carried out one project in Italy in 2018, the first-ever installation of its new, small adsorption chiller eCoo S. It is the smallest unit of the adsorption chiller product line eCoo and has a cooling capacity of only 10 kW. Still, it can operate with a wide range of temperatures (50 °C to 95 °C). The company also implemented six projects in Austria, Germany, the Netherlands, Saudi Arabia and Spain and some of its other, comparatively large cooling projects are in advanced planning. Kanawati believes solar thermal cooling has bright prospects in Australia, the Middle East, southern Europe and South East Asia.
In 2018, Maya's solar thermal cooling sales in Italy were well below those a year earlier. It said it had installed merely two sorption chiller units powered by a solar fields, a small number compared to the nine systems installed in 2017. "Solar energy was not really on our agenda," said Michele Colaiemma, Communications Manager at Maya. Last July, the company commissioned a 176 kW cooling unit and a solar field consisting of vacuum tube collectors at a production facility in Laives, northern Italy. The second project it completed last year was installed near Venice: It has 700 kW of cooling capacity and a 1,494 m² solar field made up of vacuum tube collectors. It was put up at a production facility where the chiller is used to meet hot water needs as well. Maya does not have data available on solar cooling systems equipped with its chillers, but installed outside Italy, because the company has not actually been involved in project development abroad.
Organisations mentioned in this article: