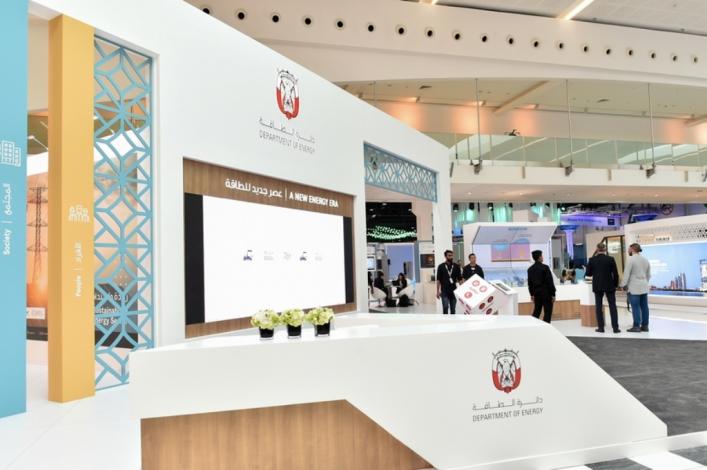 First district cooling regulation in the MENA region
Submitted by

Baerbel Epp

on November 18, 2019
Abu Dhabi now has its first comprehensive regulatory standard on district cooling. It is based on Act No. 11, which was passed in 2018 and put the responsibility for regulating the district cooling sector on the newly founded emirate's Department of Energy. Following extensive consultations with public and private stakeholders, the department published Regulation No. 45, a 17-page document titled District Cooling Applicability Regulation, in September 2019. The government's objective was to set up an uniform standard and to ensure quality and competitiveness (see the attached documents written in Arabic and translated into English). The necessary investment in new infrastructure is expected to turn Abu Dhabi into a regional pioneer in centralised and district cooling systems.
Photo: Abu Dhabi's Department of Energy
Similar to district heating, district cooling systems consist of a cooling centre with large chiller units and a network of insulated pipes laid underground. Usually, these pipes supply cooling energy to commercial premises, mixed-use buildings or densely populated residential areas. According to a press release posted to the energy department's website on 3 September, "district cooling systems are the most environmentally friendly option for air conditioning. They reduce energy consumption by up to 40 % compared to the best conventional cooling system available."
Regulation No. 45 includes paragraphs on the minimum requirements for tendering out work on district cooling projects, the need for metering, and the necessity of establishing minimum standards on district cooling services. It also stipulates that the department must offer licensing to businesses and individuals in the cooling sector to ensure they comply with quality regulations. Even though this piece of legislation has been hailed as a breakthrough by some, solar cooling is not mentioned in the document. 
The license to build a district cooling system in a so called Authorised Service Area is only issued to newly built housing areas with a minimum of two buildings of at least 40,000 m² gross floor area which need a certain amount of cooling energy. The project developer is obliged to provide the required feasibility and technical study for such a district cooling solution (for more information, please see chapter 3 – DC Applicability on p. 9 in the attached PDF). The minimum capacity of a cooling system to be put up in a given neighbourhood must be 17.6 MWc (equivalent to 5,000 tons of refrigeration), without including demand from existing buildings or facilities.
In a news article posted to mepmiddleeast.com on 4 September, it was said that Abu Dhabi's energy department is planning to organise workshops to explain the new rules to its partners, which include property developers, owners and management companies, as well as district cooling providers, distributors and retailers.
This article was written by Lotus Shaheen, a German-based clean energy researcher with expertise in solar thermal quality certification and MENA markets.
More information:
distrcit_cooling_applicability_regulation_first_edition_english_vers.pdf 539.4 Kb [

191

download(s)]
district_cooling_application_regularion_abu_dhabi_2019_arabic.pdf 1.2 Mb [

69

download(s)]