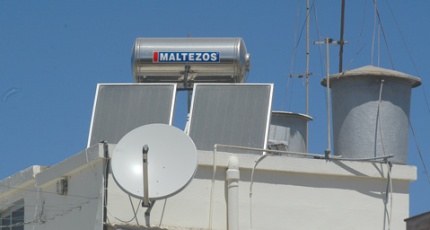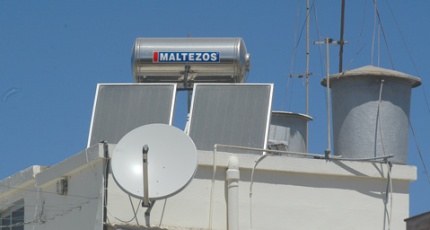 Residential Incentive Programme in Malta revised
Thermosiphon system in Malta: Since the beginning of 2010, the incentive programme for domestic solar water heaters on the Mediterranean Island of Malta has had new frame conditions in place. The government hopes to invite a stronger response with its new scheme than it achieved with the one in 2009.
Source: http://www.timesofmalta.com

A budget of EUR 4.2 million has been foreseen for a three-year period, according to a governmental announcement. Applicable sectors have now been limited to low-income families and first-time buyers of a property whose value does not exceed EUR 120,000 (see further details in the database of incentive programmes). Moreover, all residents on the Island of Gozo, which is part of the state of Malta, are allowed in support of the Eco-Gozo initiative to apply for subsidies independent of their income.
The 2010 scheme is expected to cover 40 % of the costs for a solar thermal system, with EUR 560 being the maximum amount that can be granted for each application. The previous subsidy scheme in 2009 had covered up to 66 % of the eligible costs, but was capped at EUR 460 per system. The good news is that the now announced rebate programme is going to run over three years, effectively decoupling it from the national budget. The bad news is that not all families will benefit from the new grants and that the number of systems to be subsidized is limited to 2,500 annually.
The Malta Resources Authority (MRA) has already run incentive programmes on the island since 2007. "Under the 2006 to 2008 scheme, total funds of EUR 583,000 were issued as grants for residential solar water heaters," says Annette Vella from MRA. About 2,500 solar thermal systems became subsidized with a maximum of EUR 233 over a three-year period.
However, the results from the incentive scheme in 2009 did not satisfy expectations. 4,000 families should have profited from the incentive programme last year. The statistics on Vella's desk show a different picture: "MRA received 3,034 applications in 2009, of which 2,751 had been approved until January 2010 and 1,471 have received the grant payment." Professionals working in the solar thermal sector are not quite convinced of the new scheme proving more effectively than the previous one since it is limited to low income families (see statements online). 
All in all, the number of totally installed solar water heaters in Malta increased from 5,000 at the end of 2005 to 15,000 systems four years later, according to estimations of the Malta Energy Efficiency & Renewable Energies Association (M.E.E.R.E.A.). Hence, 12 % of the 130,000 domestic households on Malta's islands use the sun to heat their domestic hot water. The association's General Secretary, Charles Yousif, estimates that solar water heaters reduced electricity consumption on the islands by  1 % in 2008, because they save electricity that would have otherwise been consumed to heat water in the widely-used electric boilers. His scenario of Malta's solar thermal sector depicts solar heating as the most efficient and cost-effective renewable energy source in the country. If there is a strong effort to support, market, design and install SWHs, solar heaters could therefore have the potential of covering up to 4% of Malta's renewable energy target of 10% by 2020.
More information:
Malta Resources Authority (MRA): http://www.mra.org.mt
Malta Energy Efficiency & Renewable Energies Association (M.E.E.R.E.A.):
http://www.meerea.org/
Eco-Gozo initiative : http://www.eco-gozo.com/