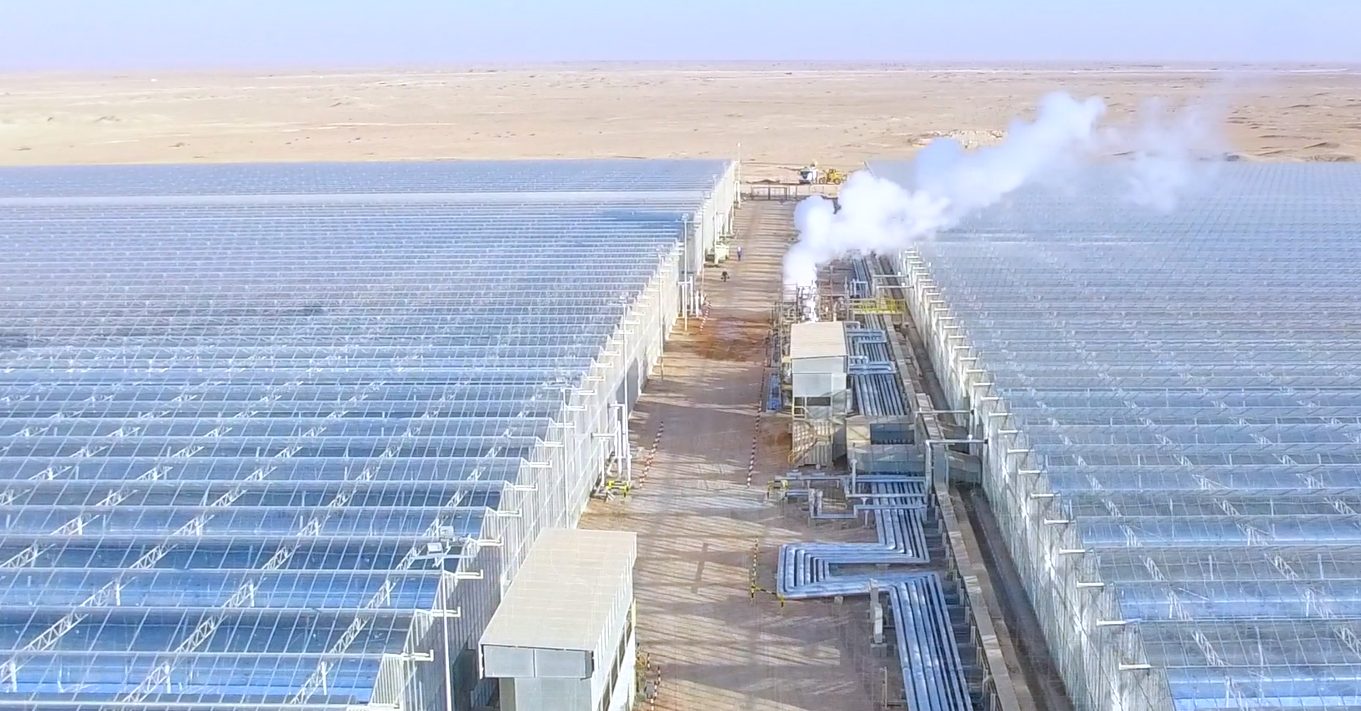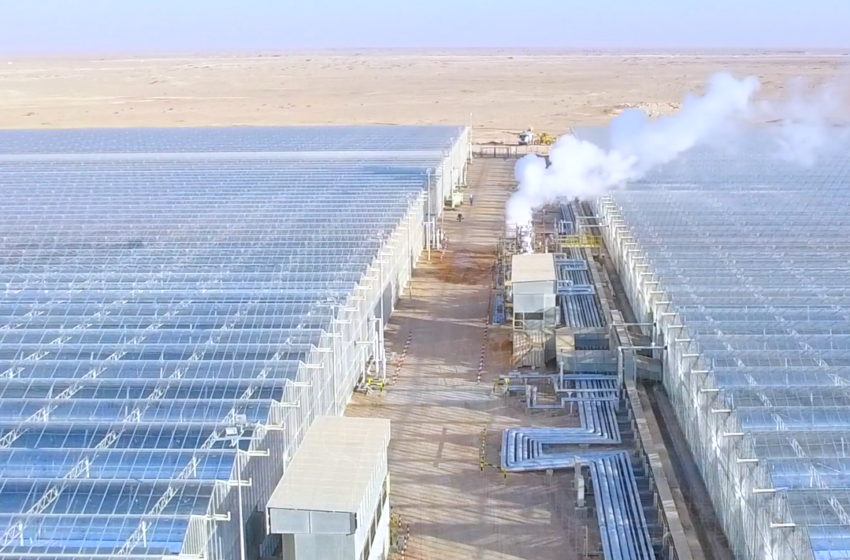 Oman to get 2 GWth solar steam plant for enhanced oil recovery
Glasspoint Solar, a US company specialising in solar heat solutions for the oil and gas industry, has announced that it would construct its third solar steam-producing plant for enhanced oil recovery. On 13 November, it signed a memorandum of understanding with Occidental of Oman, the biggest independent oil producer in the country, to build a system that would deliver solar steam to facilitate the pumping up of heavy oil from the ground at the Mukhaizna oilfield. Total plant capacity is expected to top 2 GWth.
Photo Glasspoint
In a 13 November press release, Occidental of Oman stated that the preliminary studies required for the solar steam plant were complete and that they would be followed by engineering work to specify the project scope and in-field integration.
Glasspoint had begun to construct its first 1 GWth solar steam plant for enhanced oil recovery (EOR) at the end of 2015. It uses steam at 300 °C to heat heavy clumps of crude oil underground in order to improve flow properties and make it easier to pump the oil to the surface. The steam is injected into the earth's crust to heat the soil to around 200 °C.
Miraah was set up in partnership with Petroleum Development Oman (PDO). It is the first time that Glasspoint has used its unique solar concentrating arrangement, which consists of parabolic trough collectors enclosed in agricultural glasshouses. The installation started generating steam based on 100 MW of capacity in early 2018. Additional 200 MW sections are planned to contribute solar steam by next year.
850 MWth plant in California to be constructed in 2019
The second project on solar steam production for EOR was announced last December. North of Los Angeles in California, Glasspoint intends to build an 850 MWth plant at the Belridge oilfields, which are operated by Aera Energy. When asked about the current state of the project, Glasspoint said it was "pleased with the progress achieved to date." Construction will start in 2020. Earlier this year, Aera's CEO and CFO visited the Miraah site to discuss operations and lessons learned with PDO and Glasspoint.
It is a challenging task to operate a concentrating solar system for steam production in Oman's dusty desert. To shield the system's parabolic trough collectors from sand and dust, they have been put inside glasshouses, with roofs that are cleaned automatically almost every night.
Glasspoint technology stood out from the rest because it was modular, John O'Donnell, VP Business Development at Glasspoint, said during an interview with solarthermalworld.org earlier this year. The GW-size steam power plants consist of identical sections of 25 MW. This layout has two advantages: First, the supplier enjoys great economies of scale because of thousands of identical components and installation procedures. Second, parts of the system can be commissioned gradually throughout the construction period.
O´Donnell explained that EOR could be used to attain high solar fractions – about 80 % in Oman and 60 % in California. "The ground provides good storage capacity, so that we have to inject solar steam only during the day." In addition, the process did not require heat exchangers. About 10 % of oil was extracted from the ground water, which is then directly heated in the receivers before being injected into the ground again.
Organisations mentioned in this article: