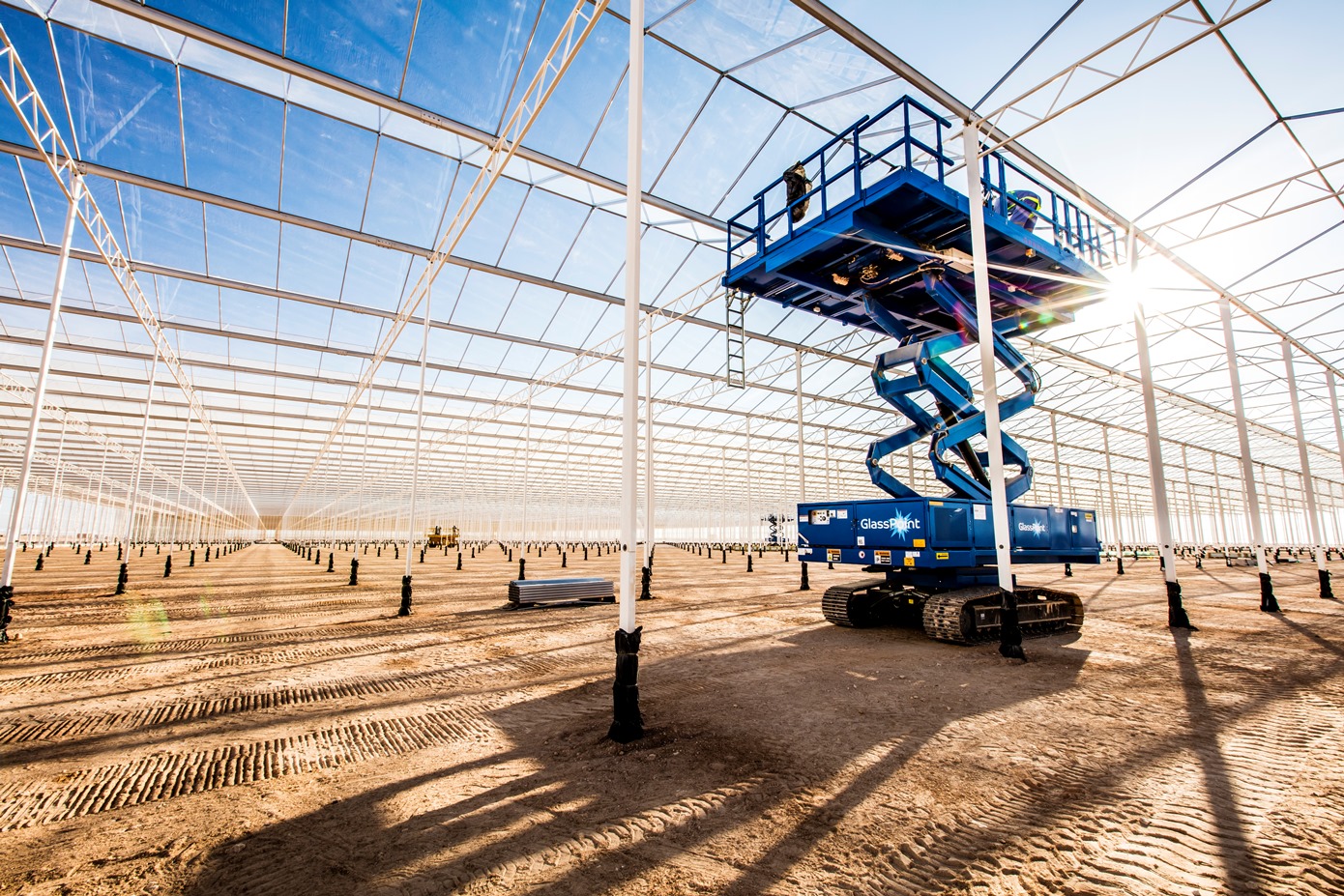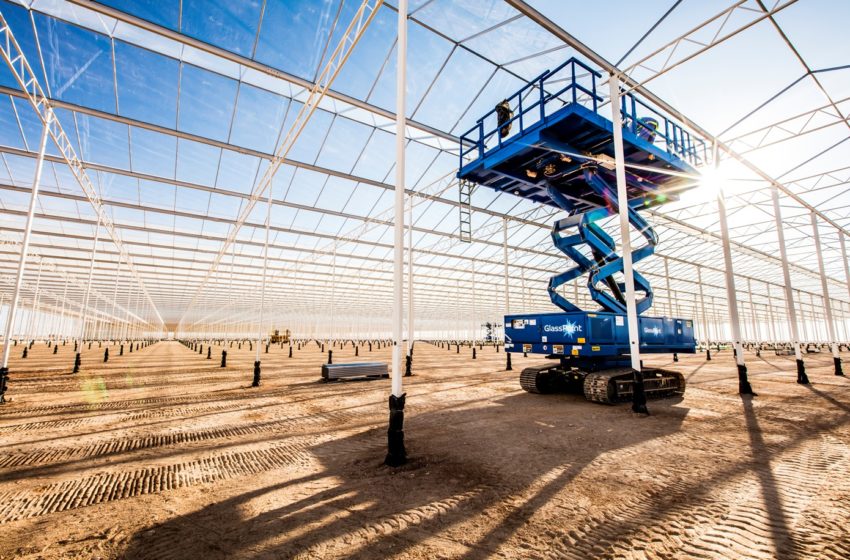 Shareholders force Glasspoint into liquidation
Since Danish manufacturer Arcon-Sunmark closed its doors at the end of March 2020, the solar thermal sector has been hit with another piece of bad news. According to reports published in mid-May, Glasspoint was forced into liquidation after investors agreed to halt additional funding for keeping the US-based company operational. Glasspoint had been in charge of putting up the world's largest solar steam-producing plant in Oman. In early 2020, capacity had reached 360 MW. About 300 staff worked at the company's headquarters in Fremont, California, and at a regional office in Oman. In a news article posted to pv-magazine-usa.com on 14 May, it was said that in late April, all employees were informed that business operations would cease immediately.
Photo: Glasspoint
Glasspoint, a start-up business funded by venture capital, had designed a special solar steam solution made up of parabolic trough collectors that are put in greenhouses to produce steam for enhanced oil recovery in very dusty and very remote locations. Among the 12 organisations investing money in the project were Oman´s State General Reserve Fund (SGRF) and Royal Dutch Shell. Each one of them was severely affected by the recent economic downturn and the dramatic fall of oil and gas consumption around the globe.
In a statement published on 15 May, SGRF said that the 12 investors agreed to halt additional funding in light of the challenging business environment and the short- and long-term troubles brewing in the oil market. But the company would have needed an immediate cash infusion to stay afloat, as its projects had faced delays even prior to the pandemic.
Setbacks in project development 
The difficulties had started last year with a delay in implementing the 850 MW solar steam-producing project at Belridge oilfields in California because of a lack of financing.
According to a
solarthermalworld.org news article
from December 2017, work should have started as early as the first half of 2019. However, nothing happened until liquidation, as Glasspoint did not reach its funding targets. The Belridge venture was especially difficult to finance, since Glasspoint signed a contract with its client, Aera Energy, to supply heat instead of a system, which left the company with a heavy financial burden to shoulder.
The second setback came at the start of 2020, when the client for the Miraah plant, PDO, did not approve the third phase of the project. Originally, Glasspoint and PDO had agreed on a 1 GW plant that was to be completed in three phases. The first phase, during which Glasspoint put up 120 MW, was commissioned in 2017. The second, which led to additional 240 MW, was finished and accepted by the client in the last quarter of 2020. The third would have seen as much as 600 MW added, but Glasspoint was never given the go-ahead.
At that time, PDO had already pursued a strategy of changing from a fossil fuel producer into a full-fledged energy business offering solar and low-carbon technologies as well as energy management solutions. SGRF's announcement must mean that some investors have already shown an interest in acquiring the IP rights to the patented technology using parabolic troughs in greenhouses.
"We regret that Glasspoint has gone into liquidation at a time of considerable global business distress and uncertainty resulting from the Covid-19 pandemic," PDO is quoted as saying in a news article posted to omanobserver.om/ on 16 May. It goes on to state that PDO is "proud of the flagship Miraah project," which uses Glasspoint's technology to generate solar steam at the Amal West oilfield in Oman, and that it is "fully equipped" to run the solar system and firmly committed to producing renewable energy and becoming a diversified energy business.
Organisations mentioned in this article: