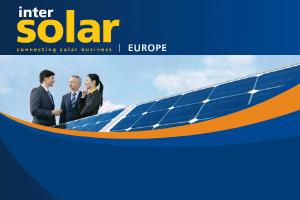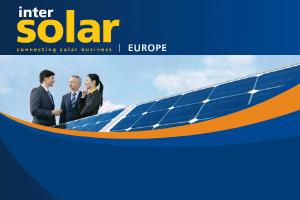 Intersolar Europe Conference 2010: 24 Speakers from 9 different Countries
Solar thermal professionals from all over the world will once again gather in Munich, Germany, to attend the international solar trade fair Intersolar 2010, which has just recently been renamed to Intersolar Europe. Its German organizer, the Solar Promotion GmbH, announced record-breaking registration figures of 1,700 exhibitors and 60,000 visitors.
The conference takes place just one day before the trade fair opens its doors. The part of the Intersolar Europe Conference 2010 on the 8th of June that will be dedicated to solar thermal technology includes a plenary session on policy issues and trends in the morning and the choice between eight parallel sessions in the afternoon: Solar Process Heat, Standards and Certification, Market Reports on European and Overseas Markets, Large-Scale Solar Thermal Systems, Solar Thermal Technology and Heat Pumps, as well as Manufacturing.
One look at the list of speakers who attend the Intersolar conference will demonstrate the event's appeal to solar thermal professionals worldwide: Henry John Ellers, CEO of Solid, based in Arizona, USA, is going to speak about "Solar Process Heat in the US Beverage Industry and Solar Cooling", Hu Runqing from the Chinese Center for Renewable Energy Development, on the other hand, is going to explain the "Testing and Certification of Solar Thermal Products in China" and Noureddine Ketari from the Aptitudes – Institute for Renewable Energies in Tunisia is elaborating on the quality and quantity issues of his national market.
Well-known experts from Europe are also going to pay the conference a visit: Werner Koldehoff, Board Member of the solar thermal industry association BSW-Solar, will deliver a country report on the German solar thermal market, Harald Drück from the Institute for Thermodynamics and Thermal Engineering (ITW) at the University of Stuttgart will inform about new developments around the European Solar Keymark certification scheme and Jan Erik Nielsen from the Danish company Planenergi will introduce a new Task on large solar systems, seasonal storage, heat pumps and other renewable energy combinations, which will be part of the Solar Heating & Cooling programme of the International Energy Agency (IEA).
The solar thermal part of the conference programme will be published soon. You will then find it at:
http://www.intersolar.de/index.php?id=583&L=0