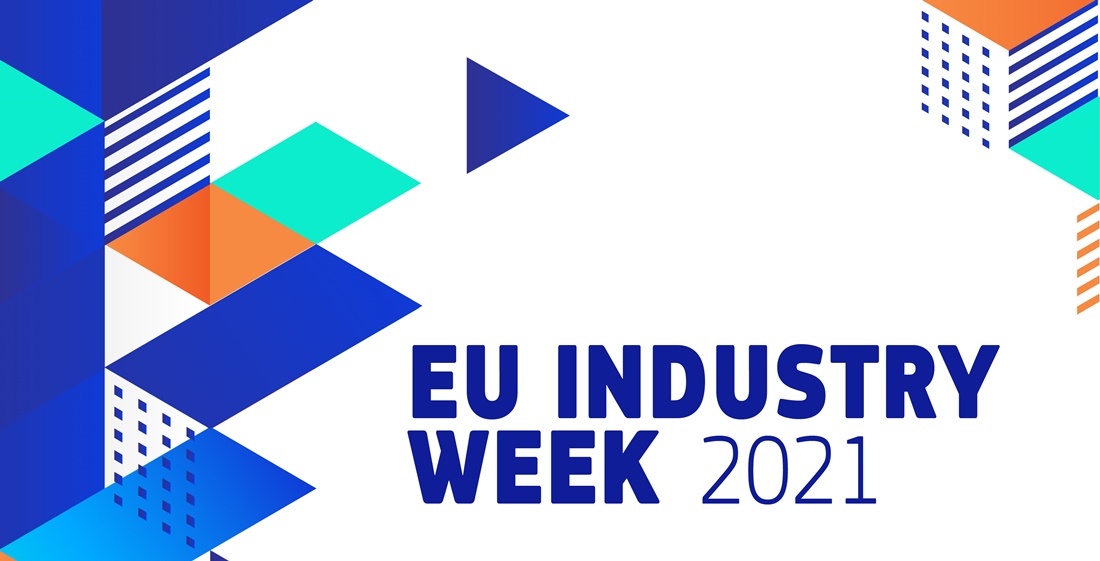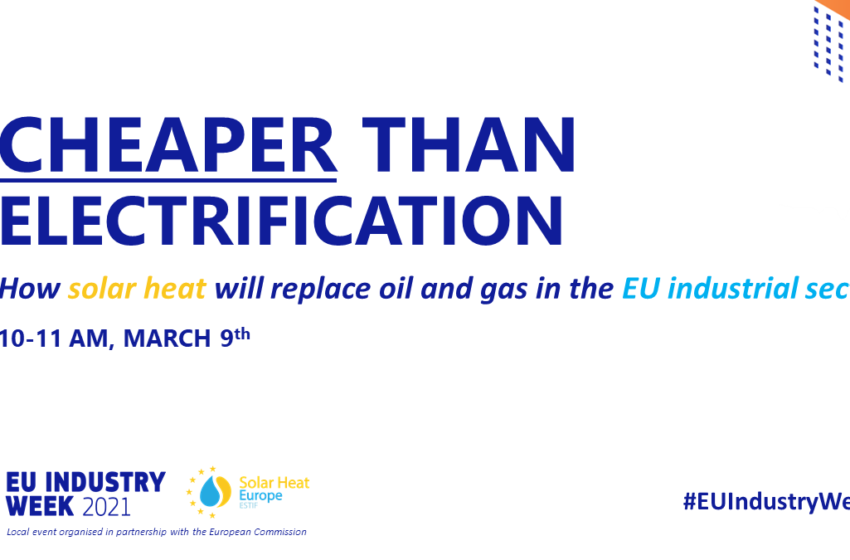 Industrial solar heat: status quo and costs
IRENA and Solar Heat Europe have both announced webinars that will highlight measures for decarbonising Europe's industrial sector. On Thursday, 25 February, the IRENA Coalition for Action will present the white paper titled Companies in Transition towards 100 % renewables: Focus on heating and cooling during a 2.5-hour online conference and discuss how the public and private sectors could work hand in hand to speed up the industrial sector's transformation. And on 9 March, from 10 to 11 am CET, Solar Heat Europe will, in partnership with Greece, hold a hybrid event titled Cheaper than Electrification: How solar heat will replace oil and gas in the EU industrial sector. As an official side event of the European Union's Industry Week, the SHE webinar will showcase solutions that supply industrial solar heat, better known as SHIP. You can register for both events online by following the links posted below.
The IRENA white paper draws attention to companies where renewables play a major role in providing heating and cooling. The working group that wrote the paper was co-led by Rainer Hinrichs-Rahlwes, Vice President of the European Renewable Energies Federation, and David Renné, formerly President of ISES. The upcoming webinar will present key findings from their work, followed by a panel discussion that will see public and private sector figures debate policy and discuss exemplary case studies.
"Lack of transparency around costs is holding SHIP back"
Ever since the European Commission launched the EU Industry Days in 2017, they have been the EC's method of choice for initiating an open stakeholder dialogue on issues relevant to the industrial sector. This year's key event, scheduled from 23 to 26 February, will concentrate on post-Covid-19 recovery efforts, among other things. One panel discussion will be dedicated to the EU's 2050 climate neutrality goal.
Furthermore, Solar Heat Europe (SHE) will hold an official local side event to the Industry Days. "We've suggested that Greece host our hybrid event for a simple reason: Despite being one of Europe's major and most dynamically growing solar heat markets, the country has very few SHIP systems," noted Costas Travasaros, President of Solar Heat Europe. Fittingly, the Greek government has recently started looking into the possibility of incentivising clean energy and energy efficiency measures in industry.
The one-hour SHE webinar will also feature presentations by Caroline Thiaville, International Project Manager at French New Heat, and Michael Taylor, Senior Analyst at IRENA. Thiaville will showcase innovative business models, while Taylor will focus on global trends in solar heat generation costs.
"Considering the need to decarbonise end-use sectors sooner rather than later, the potential of SHIP to supply zero-emission heat is a strategic advantage. However, a lack of transparency around cost is holding SHIP back," said Taylor. During the SHE event, he will share preliminary findings of a recent study conducted in partnership with German agency solrico about the cost of solar heat projects completed between 2010 and 2020.
Online registration:
Organisations mentioned in this article: