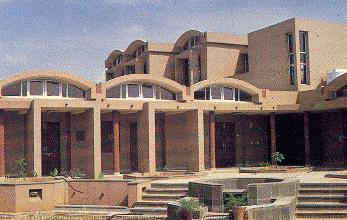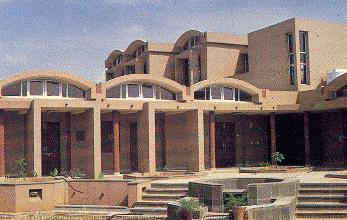 India: A Centre of Excellence for Solar Energy Research
The Solar Energy Centre (SEC) in Haryana State is a research institution, whose building design alone is a demonstration of how to use solar energy effectively. Soon, it will also receive a testing facility for solar thermal power.
Photo: SEC
On the 10th of January 2010, India´s Minister for New and Renewable Energy (MNRE), Dr. Farooq Abdullah, laid the foundation stone for a Solar Thermal Testing, Research and Simulation Facility at the R&D campus belonging to the Solar Energy Centre (SEC), an institution situated on the outskirts of the national capital of New Delhi. The demonstration facility is said to have a 1 MW grid connected solar power system, which would allow for the performance testing of different solar concentrator options, coatings and materials.
A consortium led by the Indian Institute of Technology Bombay (IIT-B), Mumbai, will be responsible for developing the testing equipment. Other consortium members besides the IIT-B and the Solar Energy Centre are among others Tata Power, Tata Consulting Engineers and Larsen & Toubro.
According to an official statement, the consortium represents a new model for partnerships between academia, industry and government when it comes to developing and researching technologies. MNRE's secretary Deepak Gupta said it was well in line with the objectives of the National Solar Mission that envisages setting up Centres of Excellence for solar energy research throughout the country.
SEC is the technical division of the MNRE. It possesses an indoor/outdoor testing facility for solar collectors, including a large sun simulator. SEC's R&D activities focus on the development of solar thermal systems and design software in cooperation with premier institutions of the country.
More information:
Minister of New and Renewable Energy: http://mnre.gov.in
Indian Institute of Technology Bombay (IIT-B): http://www.iitb.ac.in
Solar Energy Center (SEC): http://www.mnre.gov.in/sec/sec-objective.htm