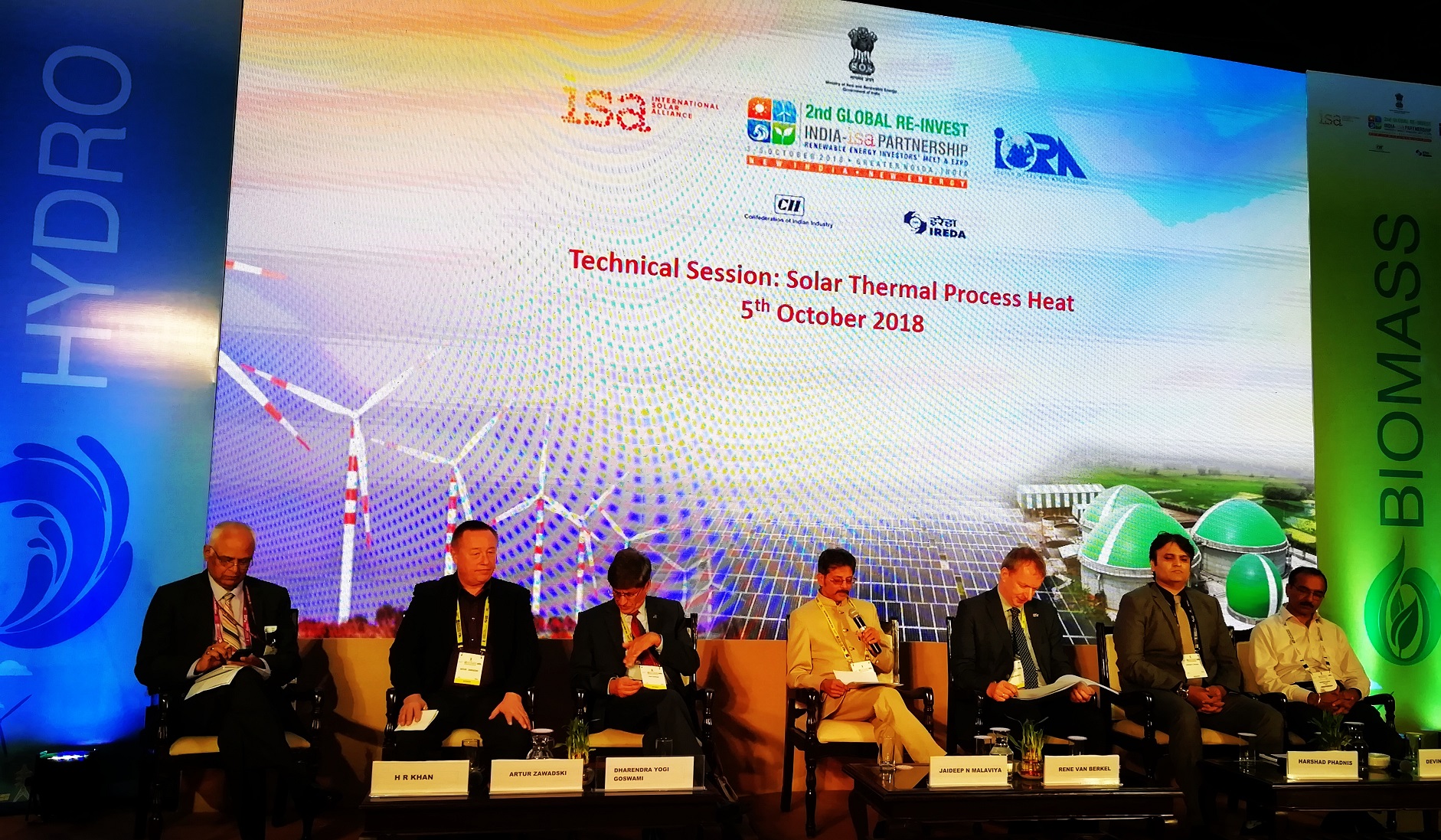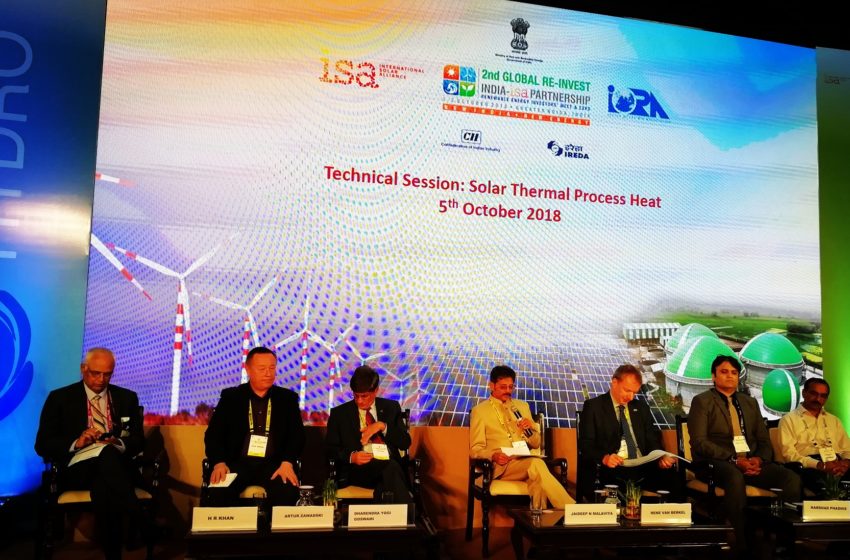 "Be persistent in the pursuit of workable SHC policies"
Following a rise in crude oil prices, the second edition of RE-Invest, hosted by the Ministry of New and Renewable Energy and held in New Delhi from 2 to 5 October, included a key panel discussion on solar process heat for industry. The debate, moderated by Jaideep Malaviya, Secretary General of the Solar Thermal Federation of India (STFI), attracted around 70 attendees, many of whom had come from all over the world to listen to the panellists from India and abroad speak about the current state of the market.
Photo: RE-Invest
Professor Yogi Goswami, Director of the University of South Florida's Clean Energy Research Center, contended that people had every reason to get the most out of solar thermal in light of the growing environmental hazards posed by burning fossil fuels. He added that mitigating health risks linked to greenhouse gas emissions would be far more expensive than investing in solar heat. He then urged the government to be persistent in the pursuit of workable policies to boost the market, saying that the efficiency of fossil fuel devices to produce heat below 100 °C was very poor compared to that of solar thermal systems, which converted more than half of the energy received.
Artur Zawadski, CEO of Australian-based Sunrise CSP, said that parabolic dishes used at desalination facilities to provide affordable drinking water were a huge market in India, where regions with much direct normal irradiance could be turned into business centres for water treatment.
René Van Berkel, UNIDO Representative in India, talked about the most recent findings from a study undertaken among the leather makers in the city of Kanpur in Uttar Pradesh state, in northern India. Thermal energy accounted for between 50 % and 55 % of the total consumed to process the leather, he said. Factory operators employed tunnel dryers to dry the material by hot air at a temperature of 80 °C to 90 °C during autospraying and when coating it in a roll-to-roll process.
Additionally, a pilot system constructed as part of a UNIDO project had been used to show that solar air dryers could save 14 % of the 54 MJ needed for one square metre of finished leather. The INR 2.2 million invested in the solar air heating system result in a payback period of 3.6 years, based on the fact sheet attached to this article. There are 400 leather factories in the city of Kanpur.
Events and organisations mentioned in this article:
https://www.usf.edu/engineering/cerc