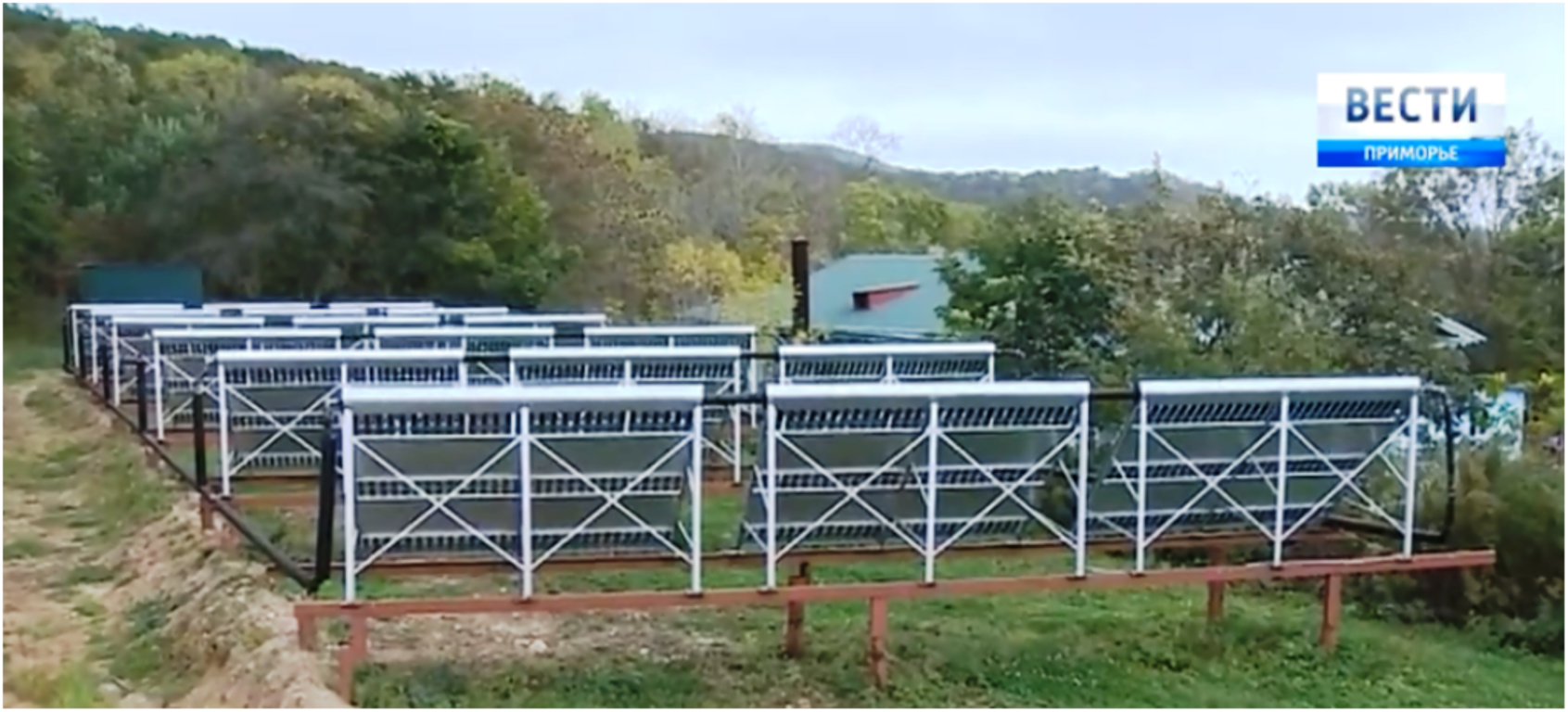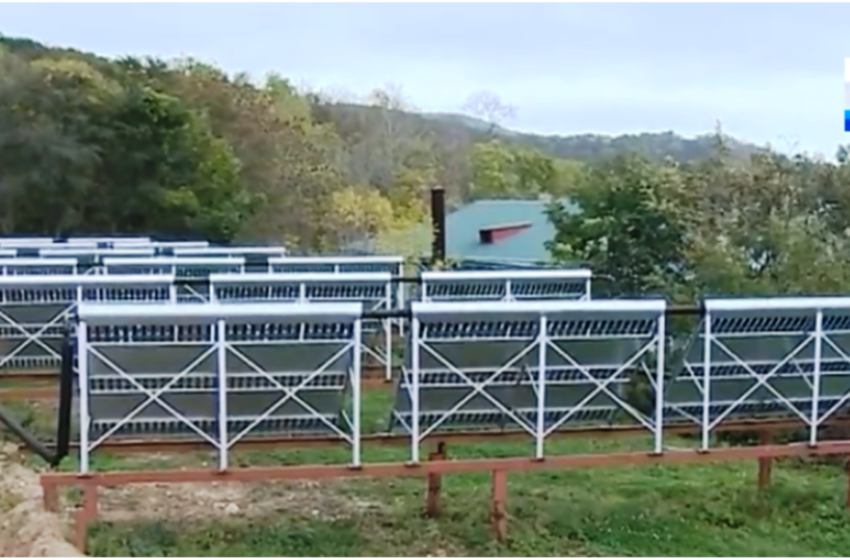 Heat utility in Russia's far east operates first solar thermal system
Government-owned heat utility Primteploenergo, based in the far east of Russia, has started up its first solar thermal system. It is made up of 18 vacuum tube collectors, which supply hot water to a kindergarten on Russky Island in the Andaman Sea, west of Japan. The installation was built as part of the utility's energy efficiency programme for 2019 to 2021. Its primary aim is to upgrade and modernise heat generation facilities run by Primteploenergo.
According to Primteploenergo's Deputy Chief Engineer Alexey Filin, the nursery is connected to a district heating network supplied by gas-driven boilers. Considering that the payback period is just five years, the new solar thermal system is going to offer significant savings, he added.
The field of vacuum tube collectors provides hot water as well as space heating directly to the building and is not connected to the DH network. The nursery offers places for 35 children and has 150 m² of floor area that requires heating.
"The collectors used for the 300 m² solar field were imported from China and put up by a local company," said Elena Zadorozhnaya, Corporate Affairs Director at Primteploenergo. The system is now operated by the utility, which also provides backup heat to the kindergarten via the gas-fired boilers of the district heating network.
Zadorozhnaya confirmed that there are plans for implementing similar solar projects at other facilities of this type, provided the pilot project is successful.

Primorje Region in the far east of Russia
Source: Wikipedia
According to regional press service
http://www.arsvest.ru
, Elena Parkhomenko, the Vice Governor of the Primorje Region, inspected the site in late September, as the regional government supports the utility's energy conservation programme. Primteploenergo was founded in August 2001 by combining almost all small heat supply organisations across Primorje. Today, Primteploenergo supplies heat, as well as water and electricity, to all of the region's coastal cities and towns. The energy conservation programme also includes constructing and renovating heat generation facilities, building boiler houses, replacing pipelines and restoring the insulation of heat networks.
This article was written by Eugene Gerden, a Moscow-based freelance journalist specialising in renewable energies.
More information: