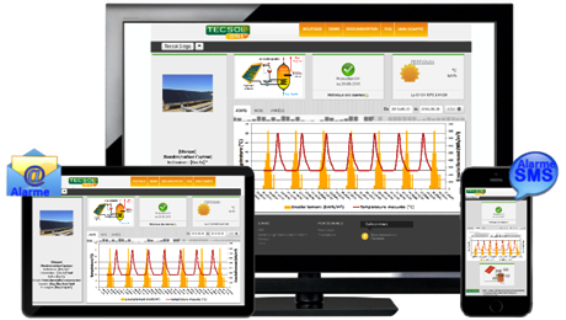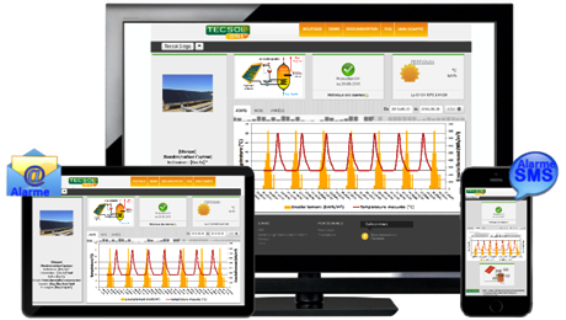 France: Monitoring Innovations – Rebuilding Investor Confidence
"The French market has been suffering from inadequately performing solar thermal installations made in the boom years of 2009 to 2011 because of untrained installers," said Edwige Gautier, Project Coordinator at Enerplan, the Union of Professionals in Solar Energy, during her speech at SHC2015 in Istanbul at the beginning of December. "We need to rebuild investor confidence in solar thermal." Training and installation manuals are one way to achieve this aim, monitoring systems would be another. Therefore, it should come as no surprise that two solar thermal innovations were conceived in France this year: Tecsol's One Thermique and the storage tank touchscreens by Viessmann with its storage tank and collector factory in Faulquemont, France.
"We aimed at developing a low-cost but functioning control for installers," explains Daniel Mugnier, researcher at Tecsol. The One Thermique device consists of a temperature sensor, which can be placed with ease below the insulation at the solar loop pipe nearly one meter away from the solar station in the cellar and a battery-powered transfer unit that uses a Sigfox radio to send temperature data every two hours. This operation mode in low-frequency transmission allows the device to run without a battery change for up to 10 years, confirms Tecsol, the company that commercialised One Thermique this November after having developed the solution for several years. The system's key "data factory" is the online calculation portal and its related algorithm, which compares temperature values to the local irradiation taken from satellite data. In a case of system failure, the installer and/or the system owner will receive an alarm by email and/or text message.
"Our idea is to reduce maintenance efforts for installers, because they need only to respond if there is a problem, directly or after checking with the customer," explains Mugnier. "Usually, the software waits for one or two days while analysing the low performance before sending an alarm." An online interface – also accessible by the system owner – allows the installer to list all monitored installations and show at first click whether they are working properly. The device, including sensor and transfer unit, is offered at EUR 220 (excluding VAT), and the annual service for the control unit costs EUR 40 to 50 per year. At this point, the product's rollout is mainly happening in France, but may be followed by rollouts in other European regions which offer broad
Sigfox radio
coverage. Transferring measured data via GPS would significantly reduce battery time.
Solar function control at tank
Vitotrol App: Check your solar yield on your mobile phone
To enhance communication features for solar clients, Viessmann equipped several solar tanks and boilers with a colour touchscreen and offers an mobile app for the customer. Users can view the loading status of the storage tank in per cent as well as the temperature gradient in the tank. As an option, the screen also displays histograms of solar yield and gas consumption by day, week, month or year. "This tool uses temperature sensors and a special regulator in the controller," explains Thomas Lesch, Product Manager Solar Thermal Systems at Viessmann. An analysis of the data from the temperature sensors and the volume flow can help detect certain failures in the solar circuit, such as pressure drops, mixed up hydraulic connections, air in the collector circuit or a non-working solar pump.
This first generation of the energy control unit is limited to solar systems which have been combined with one of the Vitodens gas boilers. The touchscreen and the control unit are offered at no extra charge to the end consumer. Viessmann started the rollout in Germany after the ISH 2015 and has received positive feedback from end consumers since then. From 2016 on thiese functions will be available for up to 14 different storage tanks and more types of Vitodens wall-hang boilers.
More information: