Europe's first-ever renewable heating and cooling target
Submitted by

Baerbel Epp

on June 26, 2018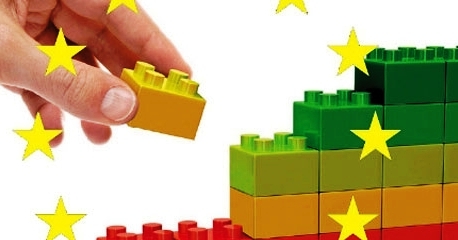 After night-long negotiations, the European Parliament and Council have reached an agreement on the Renewable Energy Directive for 2030. At long last, discussions that started in November 2016 came to a close in the early morning of 14 June. The new regulatory framework stipulates that a 32 % renewable energy target is to be achieved by the EU in 2030. "This is a substantial increase compared to the 27 % originally proposed by the European Commission," said Pedro Dias, Secretary General of Solar Heat Europe/ESTIF. "Moreover, the Commission can now take corrective action if this overall target is not met."
One of the directive's most important and heavily debated figures can be found in Article 23, which requires member states to increase their proportion of renewable heat by 1.3 percentage points each year up to 2030. It should be noted that waste heat can contribute up to 40 % to the target.
"Good but not enough," Brussels-based renewable heating associations stated in a joint press release published on 14 June. One way to look at this important article: It is the first dedicated to heating and cooling in any piece of EU legislation. REDII contains specific references to renewable heating and cooling, which means "it cannot be ignored by member states when they develop their plans to reduce greenhouse gas emissions in Europe," Dias affirmed. 
Renewable heating and cooling target a first in Europe
But the press release also clarified that the annual increase of 1.3 percentage points displayed "a lack of real ambition and falls short of what would be needed for the serious decarbonisation of the heating sector," and that it failed to fulfil international commitments as well as the aims of the Paris Agreement. During the consultation period, the renewable heating associations had asked for an annual increase of 2 percentage points of the renewable share in the heating sector. The press release was jointly released by Solar Heat Europe/ESTIF, the European Biomass Association (AEBIOM), the European Geothermal Energy Council (EGEC) and the European Heat Pump Association (EHPA).
"Solar Heat Europe has been working intensively for more than two years with European policymakers to achieve the best possible outcome for the solar thermal sector," Nigel Cotton, Acting President of Solar Heat Europe, said about the association's active role in these complex and sometimes difficult negotiations. "Not everything went perfectly, as we had wished for. But now, the sector definitively has a better legislative framework for the next decade." Cotton voiced hope that this would give the solar thermal industry the boost it needed to experience strong growth.
Clean energy package contains 4,400 pages
REDII is part of the Clean Energy Package, which was published by the European Commission in autumn of 2016 and includes several revised directives. This package contains over 4,400 pages, with another 3,000 of Parliament input. "So far, negotiations and conclusions of agreements between the European Commission, the Council and the Parliament have been made for half of the package," Cotton explained. "The remaining parts are aimed to be completed in the next presidency by the end of the year."
The final version of REDII contains other important tools to promote the decarbonisation of heat sources. The first one is a set of measures aiming at greening district heating in Europe. Examples are the right to disconnect from inefficient networks, to be informed about the fuels used and to gain grid access for decentralised renewable heat production. Additional measures include the deployment of renewable systems in newbuilds and buildings in need of renovation, the incorporation of renewable heating into urban planning and the supply of information about renewable alternatives to replace old heaters. 
"Overall, we are moving from a decade during which renewable heating grew by an average 0.8 %, with almost no legislative support for the heating sector, to the next one, in which each European government will have to put in place measures, policies and a budget to achieve higher indicative growth, with measures that specifically push for a higher proportion of renewables in district heating, and provide consumers and urban planners with information about renewable heating options," noted Stefano Lambertucci, Solar Heat Europe/ESTIF Senior Policy Officer, who has been working on the REDII for over two years. 
He added that "all this can put in motion an extremely positive cycle for our sector and lead to growth beyond the limited targets decided on today. It will now be crucial that the industry pushes national governments to correctly transpose the revised directive into national law and that the Commission properly monitors implementation."
Next steps
Following the political agreement, REDII will require approval by the European Parliament and the Council. Only then can the updated directive be published in the Official Journal of the European Union and enter into force 20 days after publication. Member states will have to transpose the new elements of the directive into national law 18 months after its entry into force. The measures will become effective starting in January 2021.

Further information:
Organisations mentioned in this article: