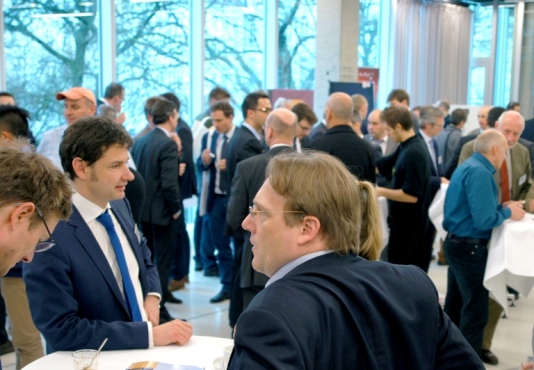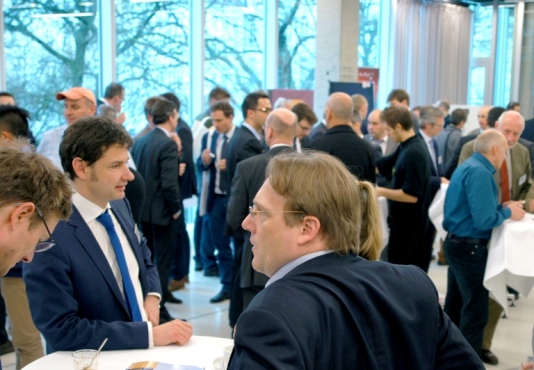 Conferences with Clear SHC Focus in Second Half of 2016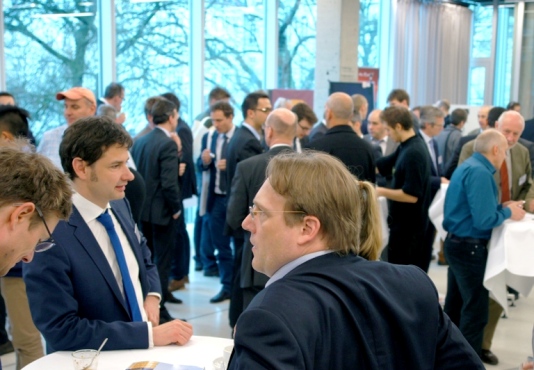 Usually, the period between September and December is a popular time for holding conferences and fairs. This year is no different. Below, you will find a number of international events dedicated to solar heating and cooling in different corners of the globe. You can also go to the calendar of events for a more comprehensive list of what's happening during the second half of 2016.
Photo: Stephanie Banse
The International Conference on Solar Technologies & Hybrid Mini Grids to Improve Energy Access will take place in Bad Hersfeld, in the metropolitan area of Frankfurt, Germany, from 21 to 23 September 2016 and has been the result of a merger of three previously separate conferences: PV-Hybrid and Mini-Grid, Small PV Applications, and Solar Energy Technology in Development Cooperation. The new event covers all relevant solar technology applications, from desalination and cooking to rural electrification and large-scale industrial use. Speakers will present case studies from Bangladesh, India, Jordan, Lebanon, Namibia, Palestine, South Africa, and many other countries. In the afternoon of the second day, experts will offer Practitioners Round Tables to discuss technical and market issues, such as The Underestimated Role of Heat in Developing Countries or Capacity Building in the Field. Please find the programme PDF attached to this article. To register for the conference
online
, go to:
https://www.otti.de/registration/STH-5078/
The fourth edition of the International Solar District Heating Conference will take place in Billund, Denmark, on 21 and 22 September 2016. The preliminary programme has already been available (see the attached document). The conference will focus on international experiences with system designs and technologies of large-scale solar heating plants and their integration into district heating networks. In the afternoon of the first day, there will be a technical tour to Gram, which boasts a 44,800 m
2
collector field covering 60 % of the town's annual heat demand. The second day will start with an industry session, during which collector and component manufacturers will present their latest developments, and will end with a panel discussion about whether solar district heating can be a reliable and feasible option for district heating operators. You can register
online
to attend the conference.
Palma de Mallorca, Spain, is a nice sunny place to be in October, which is exactly why the International Solar Energy Society (ISES) has chosen it as the location for this year's Eurosun, the International Conference on Solar Energy for Buildings and Industry. Every two years, several hundred experts meet during the three-day conference, which takes place at varying locations and also offers technical tours. Solar heating and cooling is well represented throughout the keynotes, panel discussions and posters. The conference's main topics will be storage, solar architecture, policies to transform the energy industry, and industrial heat. The programme and the registration form can be found
online
.
The 4
th
Southern African Solar Energy Conference (SASEC 2016) from 31 October to 2 November 2016 is organised by Stellenbosch University, South Africa. The conference covers three solar technologies – PV, solar thermal and CSP – and each of these fields will be introduced by a keynote speech. Dr Werner Platzer from German institute Fraunhofer ISE will deliver the opening speech on solar thermal, with a focus on solar process heat and optimising the performance of concentrating collectors and systems. The call for papers ended on 10 August, so that the programme should be available sometime in September. You can also register
online
.
Abstracts for the Turkish conference SolarTR 2016, which will be held in Istanbul between 6 and 8 December 2016, can still be submitted until 19 September. The international event is hosted by the Turkish Section of the Solar Energy Society (GÜNDER) and its technology platform UFTP (Turkish Photovoltaic Technology Platform) in cooperation with several organisations which place a strong emphasis on solar heating and cooling as well as photovoltaic technologies. A special format is the Project Market & B2B Meeting Events Let's Solar, which will serve as a platform to present ideas for potential proposals, in order to find the right prospective partners in commercial, financial, technological and research matters.
There are another two conferences for German-speaking experts: For the second time,
Green Buildings
invites planners, engineers and architects to Frankfurt, Germany, on 26/27 October in order to discuss innovative designs for high-energy efficient buildings – residential and commercial ones. The
5th Conference Solar Heat Switzerland
(Solarwärme Schweiz) will take place in Lucerne on 24 November and is organised by Swissolar, the solar energy association in Switzerland.