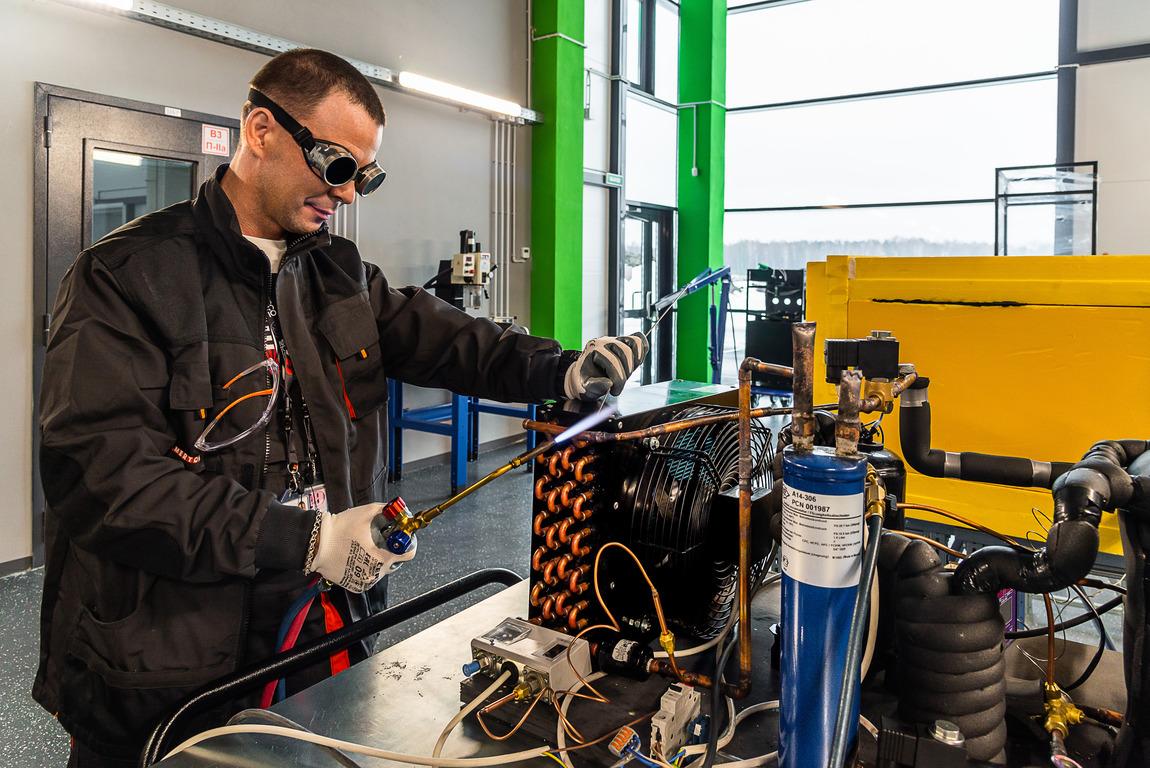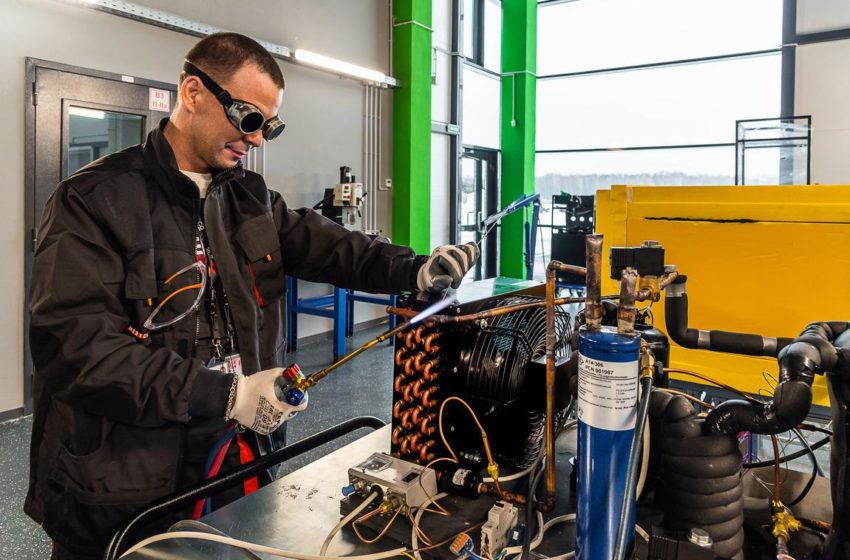 Collector factory starts up in Saint Petersburg
Growing demand for renewable heat solutions in Russia has prompted Silagnis, a privately owned engineering business based in Saint Petersburg, to put up a factory to produce heat pumps and collectors. Manufacturing began in May and one of the business's first systems was installed in its on-site boiler room. The photo above shows the manual production of heat pumps in the city's special economic zone. The estimated production capacity of the new factory is 15 solar collectors and up to 15 ground or air source heat pumps per month.
Photos: Silagnis
Anastasiia Kuchina, Director of Silagnis' Key Account Sales department, said that the three 30 kW geothermal heat pumps installed in the company's boiler house were manufactured on site and supply both water and space heating, whereas five flat plate collectors, also made in the factory, were put up on the roof and serve as an auxiliary hot water system.
The selectively coated Silagnis flat plate collectors are used both to supply hot water to the company's offices and manufacturing facilities and to demonstrate the capabilities of the devices.
Kuchina confirmed that Silagnis has been in talks with several resellers from all over Russia about delivering OEM collectors, while the list of directly supplied potential customers for renewable heating solutions contains primarily industrial businesses. The company also operates a lab for carrying out tests and other R&D activities.
Silagnis' boiler room
If a client has both collectors and heat pumps installed, the solar circuit will act as an auxiliary heating system and help reduce electricity demand from the heat pumps by up to 30 %, according to company´s information.
Founded in 2016, Silagnis is a privately owned, independent company not affiliated with any investment group or corporation. Kuchina said that the factory has been entirely self-funded. Still, there are ongoing talks with Saint Petersburg's council about direct subsidies for building up the production.
Silagnis currently employs 15 people. Its owner is not known. Its core business is the production of solar collectors and heat pumps, although it has not ruled out the possibility of branching out into the production of wind power generators.
This article was written by Eugene Gerden, a Moscow-based freelance journalist specialising in renewable energies.
More information: