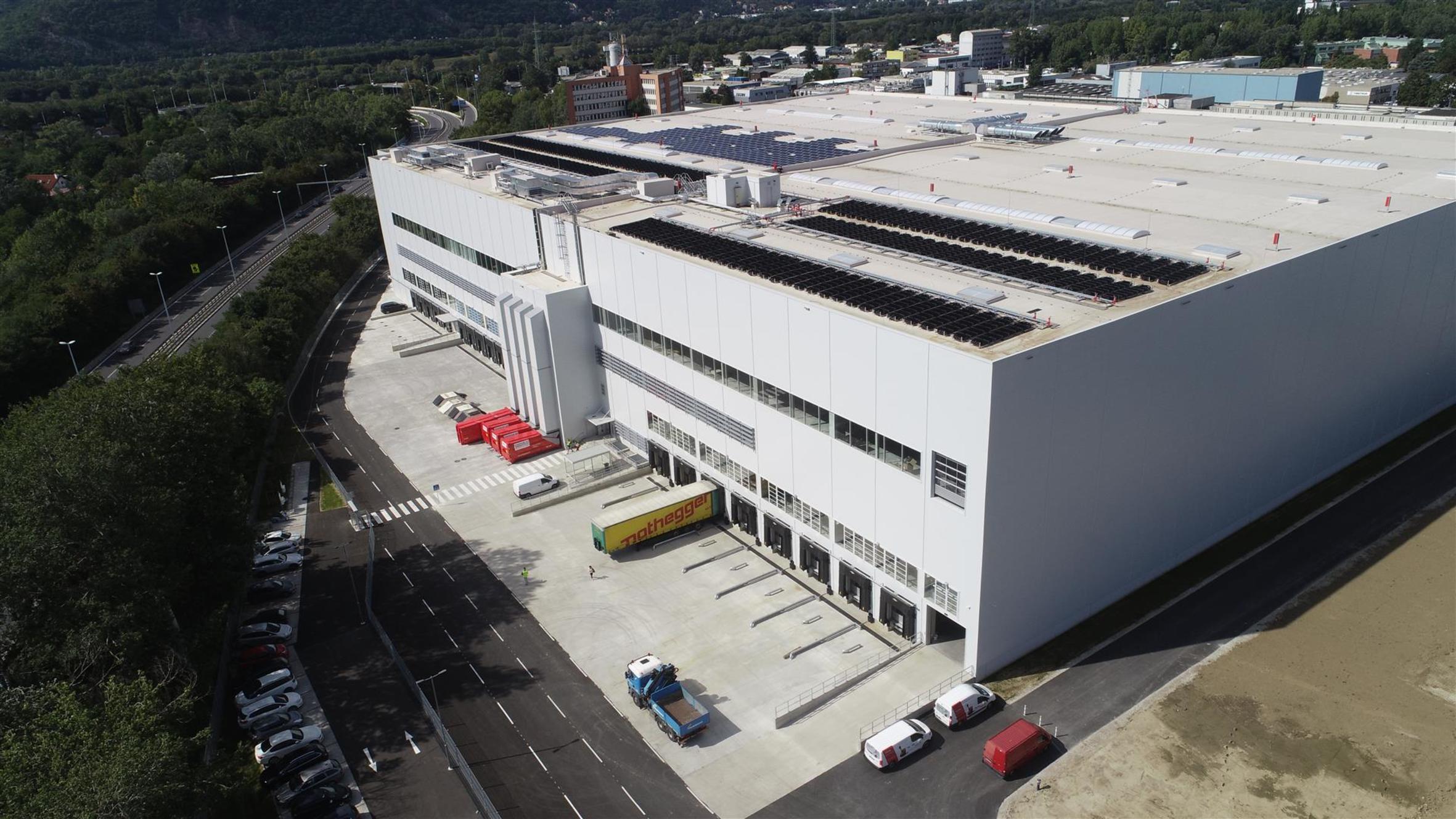 IKEA to invest EUR 4 billion in clean energy
By 2030, furniture retail giant Inter IKEA Group intends to minimise its carbon footprint and even get climate-positive while continuing to grow its business. The goals set by IKEA's sustainability strategy People & Planet Positive published in August 2020 include the aim to generate more renewable energy than will be required along the value chain and to lower GHG emissions to a point below what IKEA stores, logistics centres and manufacturing units emit. All products will then be manufactured using only renewable energies for power, transport, heating and air conditioning. Several award-winning solar heat plants are now being pilot-tested at select locations, showing what IKEA's commitment to more sustainability in heating and cooling may look like in practice (see photo). However, its strategy makes no mention of solar thermal at all. 
Photo: IKEA
The Dutch-based INGKA Group is by far the largest of the twelve IKEA franchises. It owns 389 of the world's 450 IKEA stores and generated EUR 37.4 billion in sales in 2020. Having invested EUR 2.5 billion in renewable energy systems in the past 11 years, the holding company announced on 20 April that it will spent another EUR 4 billion on a "transition to a renewable energy future". INGKA CEO Jesper Brodin said: "We are in the most important decade in the history of humankind", with climate change no longer being "a distant threat" but a "substantial risk to our business and humanity". He believes the cost of inaction is "too high", adding: "We must all do our part to limit global warming to 1.5 °C." Investments, he said, will be needed to "reduce the impact on the home we share – our planet – while future-proofing our business".
INGKA´s investment programme is increasingly transforming the company into an owner of solar power plants and wind farms, mostly in countries such as India, China and Russia. In an article posted to the RE100 initiative's website in February 2021, Karol Gobczyński, INGKA's Head of Climate & Energy, wrote that last year, the group generated as much as 32 % more renewable electricity than it consumed during business operations. An essential part of its sustainability strategy is to improve all IKEA stores' carbon footprint by replacing fossil fuel-fired systems with renewable heating. "By 2030, all our buildings should use only renewable heating and cooling." As an example, he mentioned "technologies like ground and air source heat pumps", which "will use renewable electricity".
Obviously, PV plays a much bigger role in the IKEA People & Planet Positive strategy than solar thermal (see document for download). INGKA alone has over 935,000 solar panels for electricity generation installed on the roofs of its stores and other facilities. By contrast, solar thermal systems are few and far between. Still, there are a handful of best practice examples of solar thermal use by IKEA. At the beginning of this year, German-based Viessmann supplied 20 flat plate collectors, type Vitosol 100, to an IKEA store in, in southern Russia. These systems are said to provide all the hot water needed by the Ikea centre. And in 2020, Vienna's new IKEA logistics centre won the Austrian Solar Award for an innovative heating and cooling system that combines Europe's largest ice storage, a 1,500 m
3
tank, and 1,342 m
2
of solar collectors (see the photo below). The energy retrieved from the underground ice storage is used as a source of thermal energy for a brine heat pump, in order to heat or cool the connected building. Meanwhile, the rooftop solar thermal unit can either regenerate the ice storage or be used directly for space heating. (Find further examples of solar thermal systems at IKEA sites
here
).
A total of 1,342 m2 of unglazed polymer solar absorbers covering the roof of IKEA's logistics centre in Vienna regenerate the building's ice storage tank.
Photo: IKEA
Germany is the country with the most IKEA stores worldwide. Among its most sustainable facilities is the 25,000 m2 building in Kaarst, in the state of North Rhine-Westphalia. Aside from the obligatory PV plant, it also has a system that combines a cogeneration and a solar thermal unit to meet heating and cooling needs. "Today, one out of four IKEA stores in Germany uses solar thermal energy to heat water," IKEA spokesperson Claudia Seibert said. "However," she added, "to reach our 2030 aims for entirely renewable heating and cooling, we rely mainly on other renewable sources of energy." She said that in 2019, IKEA Germany lowered GHG emissions by 4.3 % while increasing revenues by 6.5 %.
"We want to use our influence and our market position to reach as many people as possible with inspiring ideas and inexpensive solutions that respect the limits of our planet," Seibert explained. It is why, in partnership with Svea Solar, IKEA offers its clients Solstrale PV systems. "So far, we don´t have any plans to offer solar thermal systems as well," Seibert said.
The solar field at IKEA's store in Rostov-on-Don, near the Black Sea, is expected to meet the hot water needs of the business in summer. In winter, it will reportedly work in conjunction with eight new brine heat pumps, with a total capacity of 15.5 kW. Combined, they should be able to generate enough energy to provide space heating during the Russian winter, when outdoor temperatures reach minus 20 °C.
Photo: Viessmann
Organisations mentioned in this article: