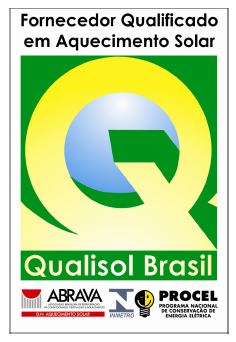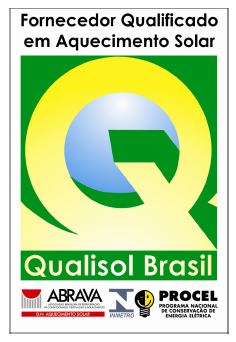 Brazil: My Home My Life Programme requires Qualisol certified Installers

The Brazilian installer label Qualisol has recently gained greater visibility in the market. Not only does CAIXA, the national mortgage bank for the housing sector, now require installers to provide a Qualisol label to take part in the social housing programme My Home My Life (Minha Casa Minha Vida), but also some of the energy utilities' efficiency programmes accept only installers which are Qualisol certified.
Both measures have contributed to the increasing importance of the Qualisol label on the market. Regarding the former, it looks as if the government will mandate solar water heaters for the My Home My Life programme at the beginning of next year. This means that by 2014, two million low-income families are going to have a thermosiphon system on the roof of their home. Concerning the energy utilities: They are obliged to spend 0.5 % of their revenues for electricity-saving measures, and solar water heating turns out to be a popular solution. Hence, considerably more installers are now Qualisol certified – which finally puts an end to the label's steadily low certification numbers since its May 2005 implementation.
In the beginning, the label simply did not succeed as planned by its initiators, the government and the Brazilian industry association Abrava. Only around 120 of an estimated 2,000 solar installers and plumbers in the country registered with Qualisol. It requires signing a contract in which the installer agrees to sell and install only solar products certified by the National Institute of Metrology, Standardization and Industrial Quality (INMETRO). This concept did not become attractive enough, because:
The label was voluntary. In most cases, unlabelled products are cheaper than labelled ones, which meant that installers were unwilling to limit their product range to only labelled products, as required by the contract.
Qualisol was created by three different stakeholders: INMETRO, the National Program for Electricity Conservation (PROCEL) and Abrava. Firms, which were not among the 32 members Abrava represents, did not recommend their installers to participate in the Qualisol programme at first.
It is important to note that the solar bye-laws adapted in Brazil´s cities all mandate the use of collectors which are labelled by INMETRO. With some adjustments, all market indicators point to strengthen the Qualisol programme in the coming years.
More information:
http://www.inmetro.gov.br/consumidor/pbeQualisol.asp
This text was written by Carlos Faria Café, head of the Brazilian consultancy SE-Studio Equinócio – Marca Solar Group: cafe@studioequinocio.com.br.