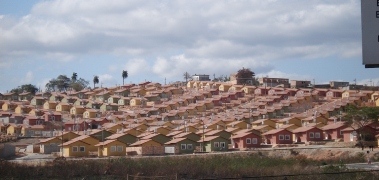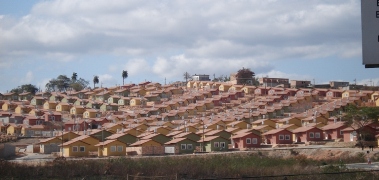 My Home My Life programme
Brazil: New Requirements for Solar Installations on Social Housing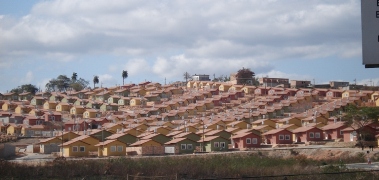 The Brazilian social housing programme 'My Home My Life' has now entered its second phase (2011/2014). Despite new rules, installing a solar water heater remains mandatory for all single-family houses whose owners have a wage lower than Brazilian Real (BRL) 1,600. The sector had to wait until 27 September for the government-owned bank CAIXA to release the technical requirements for solar thermal systems. Now, the new projects are ready to begin. Each solar water system, including installation, is subsidised with up to 2,000 BRL/residential unit. For newly built multi-family houses, the low-income solar system is optional.
Source: EPA
According to the requirements released by CAIXA, solar collectors must have been approved by the Brazilian labelling programme INMETRO and the glass cover must have a thickness of at least 3 mm. For projects in the south, southeast and central west of the country, the average energy output of the collectors must be above or equal to 150 kWh/month; and for projects in the north and northeast, this value must be above or equal to 120 kWh/month (see the attached PDFs in Portuguese). The hot water tank capacity must be 200 litres. In addition, all installations have to include an auxiliary electrical shower (4,400 to 4,500 W) or a gas heater.
Originally, the solar water heater mandate for buildings of low-income families was an initiative by the former government, announced on 5 November 2010. Back then, the related programme was said to start at the beginning of 2011. The new government under President Dilma Rousseff did not touch the issue until the second half of 2011, which delayed social housing projects with solar installations and has slowed down the solar thermal market this year. In November, Brazilian industry association ABRAVA reduced its 2011 forecast from 1.24 million m2 of newly installed collector area to 1.1 million m2 – a growth rate of 14 % compared to 21 % by the earlier forecast (Please be aware that these figures include the unglazed swimming pool market. Technology-specific installation figures have not yet been available for 2011).
The solar water heaters are part of the federal government's current housing policy, which aims to improve the quality and sustainability of housing investments, as well as save energy and better the life for the citizens of Brazil.
However, the programme's solar thermal strategy faces some key challenges before it can become successful: how much aware contractors, public authorities and end-users will be of it, how it can assure quality and efficiency during procurement and installation, which new technologies are developed during its course, which professional skills installers, engineers, architects and others will bring to the table and how to measure and verify results.
The My Home, My Life programme was launched in spring 2009. Its aim has been to set up 1 millions homes for low-income families in Brazil. The programme's first phase initiated the construction of 41,449 residential units with solar water heaters for low-income families.