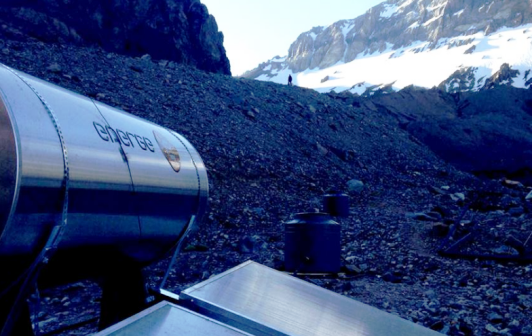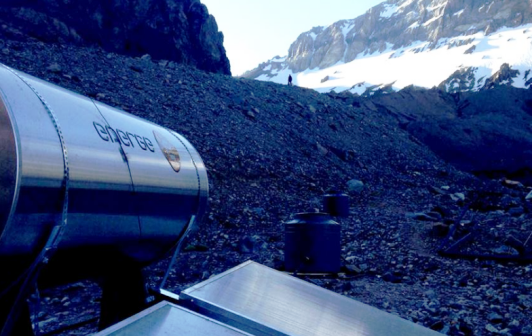 Argentina: New Survey Confirms Growth, National Incentives Expected Soon
Argentina has officially declared 2017 the Renewable Energy Year. A recent report published by the Instituto Nacional de Tecnología Industrial (INTI), a division of the Ministry of Industry, confirms that the national solar thermal market has been growing: An industry survey shows the solar heat segment to have doubled each year between 2012 and 2015, and another increase is expected for 2016. Meanwhile new legislation intended to promote the Use of Solar Thermal Energy of Low and Medium Temperature is still on hold, but stakeholders see it being approved over the next two months. 
Photo: Energe
Renewable Energy Year looks like a promising headline to anyone interested in investing in these kinds of energy sources soon – at least as far as the official declaration by the Argentine government for 2017 is concerned. In fact, the market for renewables such as wind, PV, hydro or biogas has already been booming: Last year, two tender invitations asked for some 2,200 MW of these technologies and although solar thermal was not part of them, it seems to be profitting from the upward trend in the renewables market.
The map in the INTI report puts the number of solar thermal businesses at 134. Thirty-two of them went commercial last year. 
Source: INTI
Survey & map 
Last December, INTI published a 16-page report titled Censo de Energía Solar Térmica 2016 – Mapa del sector en Argentina (Solar thermal survey 2016 – Map of the Argentine market; see the attached PDF). The map included in the report shows 134 businesses, 20 of which are manufacturers, 26 importers and 76 installation companies. The authors of the report underlined the fact that 32 of those 134 businesses had started commercial activities only last year (24 % of the total). Additionally, sixteen institutions provided training in this segment.
The report also showed a year-on-year doubling of the number of solar heater installations between 2012 and 2015. Although there were no collector area figures, the data confirms that 10,641 solar systems were sold in 2015 and the overall manufacturing capacity of the industry had reached 15,480 systems per year. However, these calculations were based solely on information provided by the businesses themselves. INTI: "The survey information is based on the companies' own data, which makes it partial information by definition."
The report does not include figures for 2016, but some local companies representatives mentioned that sales might have even doubled again last year. Marcelo Vicentela, Commercial and Marketing Manager at Energe, said that the company had manufactured and sold some 3,000 solar heaters in 2016, a 60 % year-on-year increase compared to 2015. "Our 2017 forecast is another 50 % growth. So far, it seems as if we can get there." Energe gained wider recognition last year after installing a solar thermal system at
President Macri's residence
. Recently, it has set up two systems to help hikers on the Aconcagua mountain, the highest one in the country (see the picture above).
New bill on hold
With rising electricity and gas prices and rampant inflation turning into an issue of national security, the government plans to introduce a new bill promoting the Use of Solar Thermal Energy of Low and Medium Temperature. A draft is under discussion in the national parliament and was expected to be approved by the end of 2016, but the industry is still waiting for any news on the topic. The draft includes VAT exemptions, accelerated amortisation for income tax purposes and soft loans, and the obligation to install solar thermal systems in public buildings. After approval, it will require further technical regulations for enforcement.
Vicentela said that "our company President, Alexis Atem, has been involved in the negotiations with the government and parliament. We expect the new bill to be approved in the next two months." He believes that even if the industry may not need national incentives to grow, the new bill could further improve the situation: "This would give the market a decisive push."
Websites of organisations mentioned in this article: