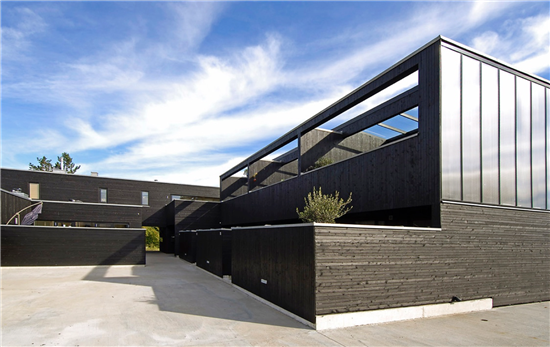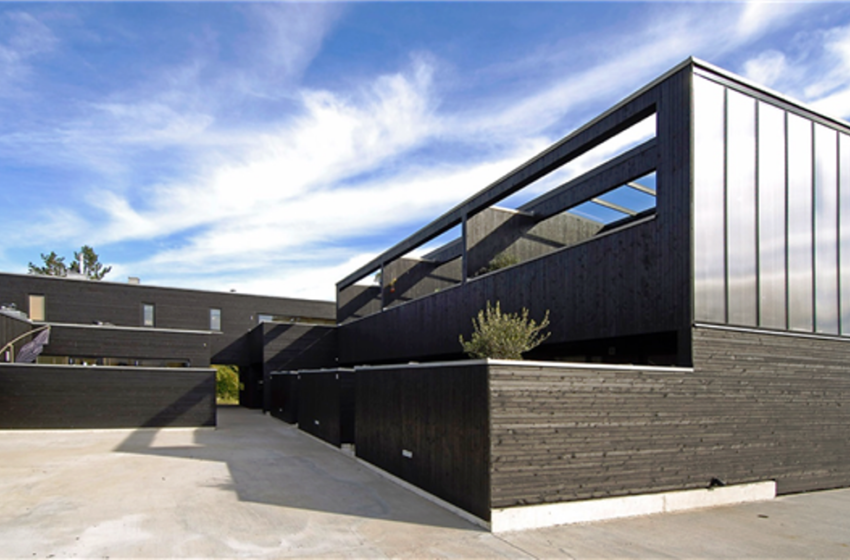 Webinar: How to use facades to generate solar energy
The focus of the next IEA SHC Solar Academy webinar will be on the assessment, onsite monitoring and simulation of building-integrated solar systems. On 18 September, three experts who work for Task 56, Building Integrated Solar Envelope Systems for HVAC and Lighting, will share their findings in a 1.5-hour webinar starting at 2 pm GMT. Those who wish to attend can now register online, while a recording of the event will be available on the Solar Academy webpage thereafter. The photo above shows facade-integrated polymer collectors at a housing estate in Oslo, Norway. More solar-powered architectural solutions can be found in the Task 56 photo gallery.
The recording is available online.
Photo: Chr. Dahle, Aventa
The overall goal of Task 56 has been to find out why some ideas for building-integrated solar systems are successful, while others are not. Task Coordinator Roberto Fedrizzi, who works at Italian-based EURAC Research, will use the opportunity presented by the webinar to discuss the findings of several
SWOT analyses
regarding eight solar envelope solutions. Four of these solutions are commercially available, while the others are still in the prototype stage. "SWOT is a product analysis method used to improve strategic portfolio management and raise awareness of issues that could have an impact on product success," explained Fedrizzi.
Assessment of Building Integrated Solar Envelope Systems: Critical Review and Lessons Learned

Dr Roberto Fedrizzi

Head of the Sustainable Heating and Cooling Systems research group at EURAC Research, Italy

Detailed Performance Assessment of Building Integrated Solar Envelope Systems by Means of Numerical Simulation

Fabian Ochs

Researcher at the University of Innsbruck, Austria

Combined Thermal and Lighting Simulation of Envelope Systems Through a Fast Pre-Design Software

Dr Martin Hauer

Project manager in the R&D department of Bartenbach, Austria
Organisations mentioned in this article: