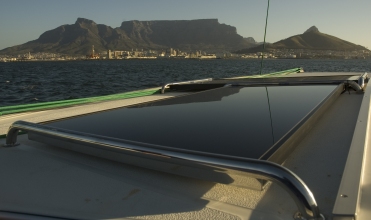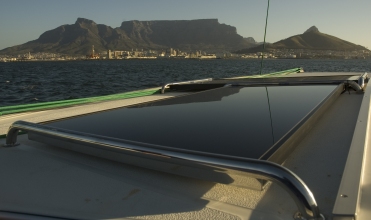 South Africa: Zingaro – a new solar player in South Africa
Solar thermal systems for all application areas – this is the top marketing and sales concept at Zingaro, an Austro-South African solar thermal systems distributor, designer and installer. Photo: Zingaro
Zingaro (pty) limited – The Solar Company, a solar thermal system supplier with Austrian roots, designs, sells and installs renewable energy applications in Southern Africa. Within the last 12 months, Zingaro installed over 100 solar water heater systems mainly in the Western Cape, but also in the North of Namibia. The company is already looking ahead, planning to establish a solar water heater factory in Cape Town, in cooperation with other Austrian manufacturers.
The company's philosophy is to offer only high-quality products from experienced Austrian and German manufacturers. "We want to offer our South African clients high-quality products within the South African price range," Dietmar Stangl, CEO of Zingaro, explains. The main focus of the company is to deliver solar water heating solutions to single households, as well as enterprises and public institutions. The company offers both simple thermosiphon systems and more complex system, with capacities up to 10,000 litres of hot water per day.
"Two of Zingaro's exemplary projects are the warm water generation for the luxury liner Zambezi Queen and the hot water generation for a prison in South Africa," Stangl says. The Zambezi Queen, a luxury liner cruising the Chobe River throughout Namibia and Botswana, will be equipped with 24 m² panels, which will generate 2,500 litres of warm water per day.
"The other project we are currently working on is the Vanrhynsdorp prison in Namaqualand, which is 300 km north of Cape Town," Rudi Jung, engineer at Zingaro, explains. We are going to install five high-duty systems, which will amount to more than 540 m² of solar panels." This truly unique project will soon become one of the biggest solar thermal projects in sub-Saharan Africa.
The two important people behind Zingaro's founding in September 2006 were Rudi Junge and Dietmar Stangl. Stangls relations and his knowledge about the Austrian solar water heater industry helped Zingaro find a Carinthian solar water heater supplier and gain distribution rights for Southern Africa.  In May 2008, the solar water heater company was joined by a South African investment group, called PEU. "The use of renewable energy in Southern Africa is still in its infancy," Stangl notes. "The potential of this market is enormous because of natural resources, housing projects for the poor and incentive programmes. Increased electricity prices and frequent electricity black-outs are benefits to the solar water heater industry here in South Africa."
Further Information:
Zingaro : Dietmar Stangl; Tel: (+27) 21 981 7781, E-Mail: dietmar@zingaro.co.za

PEU: http://www.peugroup.co.za
Text was written by communication expert Hanna Schober based in South Africa. schober@solrico.com