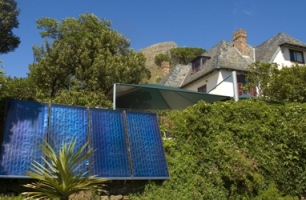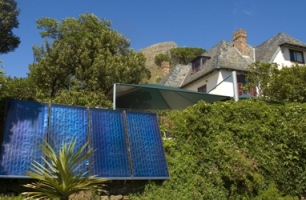 South Africa: Unit Standards and the Need for Training
When it comes to installing solar thermal systems, skilled workers are still rare in South Africa – a fact that the training centre WaterSmith tries to change. The training facility is offering its first solar water heater courses.
Photo: Zingaro
The installation of a solar water heater system requires not only specific technical knowledge from the installer, but goes hand in hand with significant plumbing work. Although the government of South Africa set up training programmes for how to properly install solar water heaters a few years ago, there is still a lack of skilled workers in the country. More specific training programmes and standards will be necessary to boost numbers in the solar water heating market.
The legal qualification needed to install and maintain solar water heaters in South Africa is the South African Qualifications Authority (SAQA) ID 58782: Further Education and Training Certificate, which contains the Unit Standard, SAQA ID 244499: Install and maintain solar water heating systems. WaterSmith, a South African training centre specialised in plumbing courses, is offering special solar water heater courses that include the Unit Standard. Besides a six week entry course for plumbers who are new to this kind of business, the institute also provides for a one week course targeting plumbing experts. Lloyd Bosworth, a plumber who has worked in the Western Cape province for 14 years, has just completed the course for professionals. "The course was a four-day course with the first two days being dedicated to the theoretical side and the last two days being dedicated to installing one flat panel system and one evacuated tube system and a written test," he explained. In addition, he stated that because of this course he has already received orders for two new solar installations. "I feel that this solar knowledge has given me an advantage over other plumbers and having completed this particular course, my customers will be able to claim the Eskom rebate."
Since South Africa's climate is very similar to Australia's and the Australians are far more experienced in training procedures and renewable energy technologies, WaterSmith modified the Australian course for the South African plumbing industry, integrating the norms of the South African Bureau of Standards (SABS). The partners on the Australian side included solar water heater specialists Andrew Blair and Trevor Berill, solar water heater companies and other related industry companies, as well as the Plumbing Industry Commission of Victoria, the Australian government and educational institutions, such as TAFE Australia (technical and further education). The creator of the course's concept was the Solar Energy Industries Association of Australia, which is now part of the Clean Energy Council (CEC), also called the Business Council for Sustainable Energy.
WaterSmith's courses for experts focus on the following four topics:
• Regarding solar energy as a source of heat
• Planning and preparing the installation of solar water heating components
• Installing solar water heating components, pipes and fittings
• Maintaining solar water heating components, pipes and fittings

For now, WaterSmith has been the only provider of solar water heater trainings in South Africa. Dylan Tudor Jones, Chairman of SESSA's (Sustainable Energy Society of South Africa) Solar Water Heating Division, wants his organisation to establish its own course open to any training provider. SESSA has already been considering various training initiatives. "The German company RENAC might cooperate with us. The Danish and other embassies are looking for a general curriculum, because the curriculum developed by WaterSmith is their own intellectual property," Tudor-Jones said in an interview with http://www.solarthermalworld.org.
Such cooperation will hopefully make for more skilled trainers and lead the industry into a prosperous future.

Further information:
WaterSmith Training Centre: http://www.watersmith.co.za/layoutsolar.html
Institute of Plumbing South Africa: http://www.iopsa.org.za/iopsa-training.htm
Tafe Australia: http://www.tafe-australia.org/
RENAC Renewable Energy Academy: http://www.renac.de
This text was written by communication specialist Hanna Schober based in South Africa. Schober@solrico.com