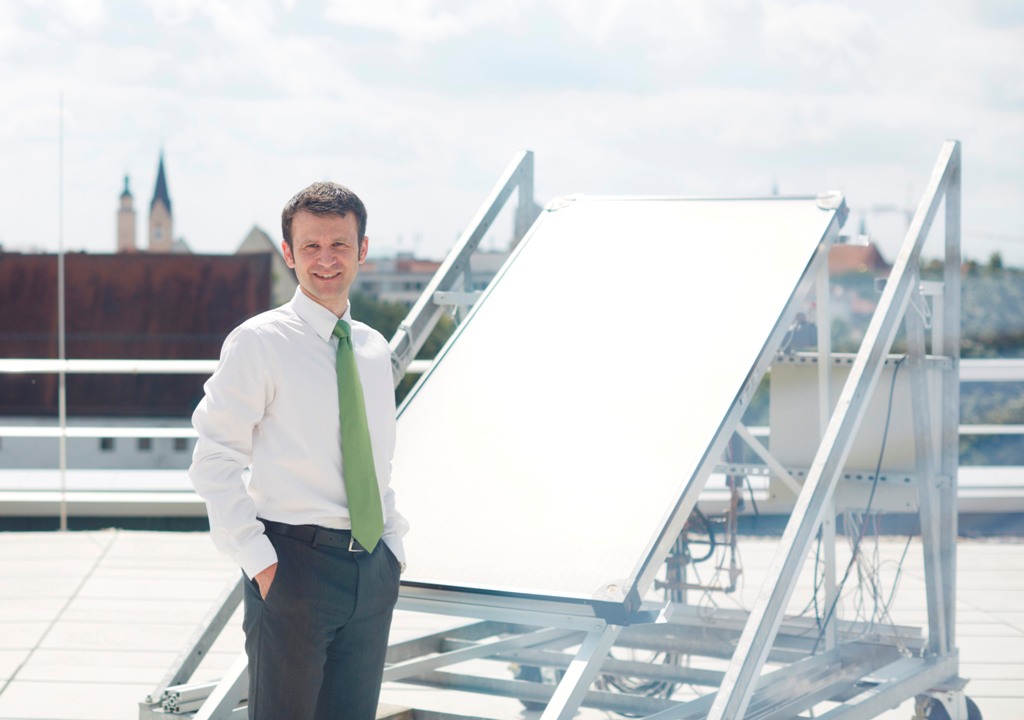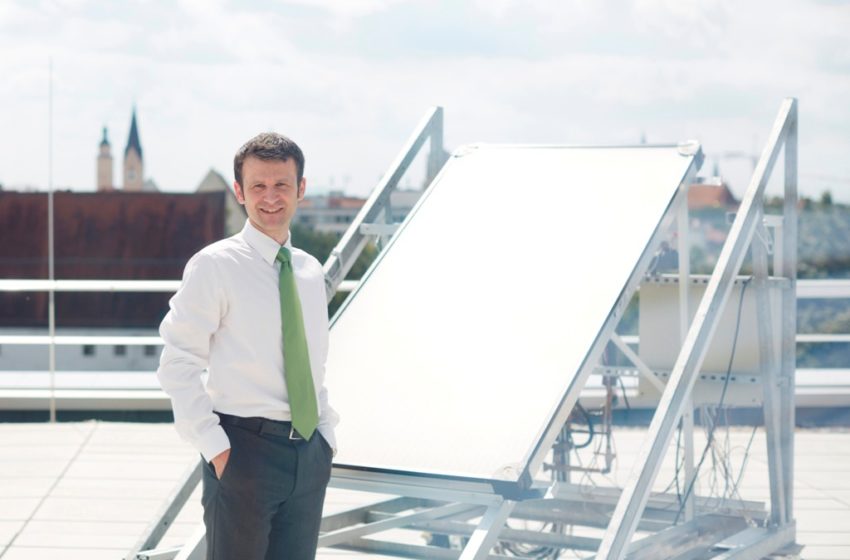 "Solar process heat is a hot topic in research and development"
To provide students with the knowledge and tools they need to pursue a career in sustainable engineering is the aim of the Bachelor degree course Energy Systems and Renewable Energies at Technische Hochschule Ingolstadt, a university based in Bavaria. Last winter, 15 students who participated in the programme were given a special assignment, namely to write down, on a maximum of 20 pages, their design ideas for a solar energy system that could supply thermal energy to a factory. The aim of this assignment was to make them familiar with state-of-the-art solar process heat technology. In an interview with solarthermalworld.org, Dr. Christoph Trinkl, one of the university's lecturers and head of its Institute of new Energy Systems, revealed what the students thought of their winter task and recounted their experiences of trying to help companies become more sustainable. 
Photo: Technische Hochschule Ingolstadt
Why did you choose solar process heat as the topic of last winter's seminar?
Trinkl: It was important to us lecturers to pick a technology that is not only ready for implementation but well known in the sector and a hot topic in research and development. Solar process heat is all of that and more: It offers the solar thermal industry an intersting future field, the demand for industrial process heat is high, and several demonstration systems are up and running.
What were the requirements for the seminar paper?
Trinkl: Specifically, to design a solar process heat plant for a medium-sized company and to carry out a feasibility study so that the students realize what it is like to slip into the role of a system designer or an engineer at a factory. In other words, they were doing a job they can be expected to do in some form or another in the future.
We have developed a curriculum that not only provides students with a theoretical understanding of solar thermal technology via lectures and laboratory experiments but also gives them great latitude in writing their papers and giving presentations. In addition, they can see for themselves how much they remember of what they have been taught in previous sessions and lab classes.
What did the students have to do?
Trinkl
: 
First, they had to find a business which would let them carry out the feasibility study, including an on-site analysis of energy and process requirements and have regular conversations with company staff. The main objective was to pre-design a real-life solar thermal process heat plant by taking account of specific operating requirements in process integration and by pre-sizing components with the help of computer simulation, among other things. The students were also asked to provide the participating companies with a technical and economic assessment of the systems they designed and give basic recommendations on how to proceed.
How did the students like the topic?
Trinkl: We give out anonymous evaluation questionnaires for each seminar. The students seemed happy with the curriculum emphasising the practicality of the advice they received and the educational value of writing the seminar paper. At the same time, however, they criticised the amount of time they had to spend on their assignment.
This is in line with personal feedback. Some of what the students learned and what they saw as being helpful for their future career goes far beyond purely technical topics. This includes the requirements and practical issues of operating conventional and renewable energy systems, methods for successful group presentations, and advice on how to write professional scientific and technical documents. The students' initial wariness of the unusual curriculum has given way to an overall positive response.
What methods did the students use to find their companies?
Trinkl: They went about it very differently, though most of them first searched the scientific literature available on the topic to determine the industries, such as food processing, which could be interested in the use of solar process heat. Then, they contacted some of the companies operating in each sector, including well-known ones based in their region or home town. Several also called businesses they used to work for as interns or those recommended to them by friends or acquaintances.
From what sectors were these companies?
Trinkl: Most were food processing facilities, of which eight were breweries, three butchers and a canteen. The others operate in very different markets, such as metal fabrication, wood processing or pulp and paper production.
What kind of issues did the students have when searching for the right business to contact?
Trinkl: Some companies were just not suited for the assignment, for example, because they did not require thermal energy for their processes. And sometimes, because of a lack of information, it was hard for the students to figure out which amount of process heat was necessary. Often, they said, it had been very difficult to get a hold of decision-makers, most likely because business was booming. But this is a big part of the programme: to experience what working in a real job environment is like.
How interested were the companies in solar process heat?
Trinkl: The students have told us that, after they explained to staff what the technology can do, many companies seemed interested in the technology, though some said they had no time to participate or no reason to do so because they had just upgraded their energy supply system. And others had already conducted energy analyses, with fairly negative results.
Has one of the companies decided to go forward with installing a SHIP system?
Trinkl: We don't know yet. However, implementing a system was not the aim of the seminar, which would have required more planning anyway. Nevertheless, the students' energy assessments and their system designs helped increase awareness of the technology among companies in the relevant industries.
What difficulties did the students have when designing their systems?
Trinkl: While analysing the energy requirements and industrial processes of participating companies, they had to grapple with missing or incomplete energy consumption data and the high complexity of some of the existing energy systems. Then, add missing, incomplete, and often outdated inventory information and a lack of expertise on the part of some plant managers and you can see why several projects were indeed beset by great challenges.
I think this experience has proved to the students – and the companies´ plant managers – just how important a methodical approach in engineering is to develop abstract, complex systems, using substitute values and trying to incorporate estimates for unknown variables with the aim to provide some sort of reliable technical statement.
What conclusions do you draw from the lack of data on energy consumption in many companies?
Trinkl
: What the students found very helpful were the various publications on solar process heat and the methodological approaches their authors proposed. Among them are the
VDI guidelines 3988
, as well as several other guidelines and industry documents. These are certainly crucial to expanding the use of solar process heat and, in particular, to solving the issues that pop up at present when you are trying to analyse operations or processes, or the integration of systems into industrial facilities.
More information: