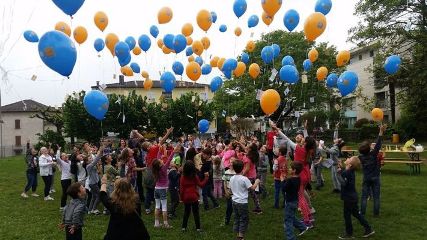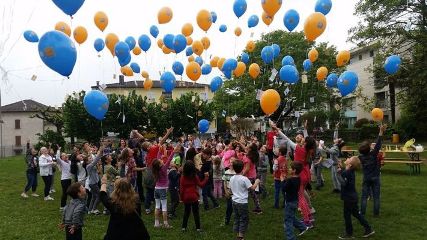 Solar Days 2015: Individual Schedules in Eight Countries
The European Solar Days (ESD) seem to have lost some momentum. Since the European Union stopped co-financing the ESD, it seems that several national partners among the so far more than 20 participating countries have found it harder to get monetary support for their work and all of the activities required for coordinating the Solar Days campaign at national level. Still, the European Solar Thermal Industry Federation (ESTIF) has been able to agree with several previously participating countries on a common schedule from 1 to 15 May. Austria, Switzerland, Norway, Poland and Serbia have already told ESTIF about their activities in May (see the table below). Belgium, Denmark, Slovenia and Spain, however, will not offer any solar days this year. The photo shows an event in an primary school in Switzerland
Photo: Scuola Elementare Canobbio

Germany prefers the traditional solar week (Solarwoche) this June: The German industry association, BSW Solar, will be inviting the public to the Sun and Pellet Week (Woche der Sonne und Pellets) from 7 to 12 June. The calendar on the association's website lists around 3,000 events across Germany, from manufacturers offering citizens to visit production plants to experienced renewable energy users presenting their solar thermal solutions to exhibitions and conferences on solar heat and other renewable solutions.
Netherlands honour best solar community
The Dutch Solar Days Foundation (Solar Days Stichting) will hold their solar days from 1 to 7 June including a special day on building integration, with architects showcasing the most impressive buildings supplied by solar energy and with site visits of solar customers. The best Dutch solar community will also be awarded the title SolarCity on 5 July.
"If national organisations like in Germany, the Netherlands or Sweden decide not to limit themselves to the European schedule, you might take that as a sign for them becoming more independent," Theresa Doetsch, ESTIF's Communication & Events Officer, says. For instance, the Swedish Energikontoren Sverige had invited companies and other campaigners to offer activities throughout May.

Country

Dates

Coordinating
organisation

No. of
events
(number of
attendees)

Website

Austria

8 / 9 May

Austria Solar

99

Germany

12 to 21 June

BSW Solar

3,000

Netherlands

1 to 7 June

Holland Solar

15

Norway

8 May

Norsk solenergiforening

7 (400)

http://www.solenergi.no/arrangementer-2/
solenergidagen2015/

Poland

1 May to 13 June

Institute for Renewable Energy (Warsaw)

4

Sweden

May 2015

Energikontoren Sverige (ES)

n/a

Serbia

1 to 10 May

Center for Energy Efficiency and Applied Ecology (CEEE)

10 (5,000)

Switzerland

1 to 10 May

Swiss Association for Solar Energy (SSES)

More than 200
The eight countries participating in the European Solar Days 2015. In the Netherlands and in Sweden the number of participators (respectively events) were still pending when the news was published.
Source: ESTIF and national coordinating organisations
Austria was the first European country to offer a nationwide awareness campaign in 2002, followed by Switzerland and later by Germany – with all of them establishing campaigns even before the European umbrella organisation ESD was created in 2008. In 2014, more than 20 countries participated in the
European Solar Days
and held around 7,000 events, which attracted more than 700,000 people.
This news was written by Vanessa Kriele, a German freelance journalist specialised in renewable energies and world economics.
More information: