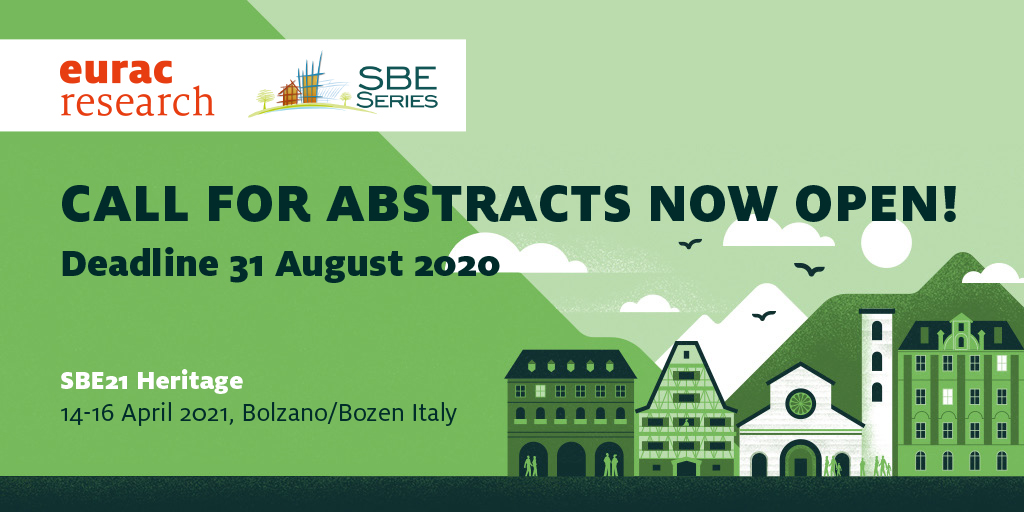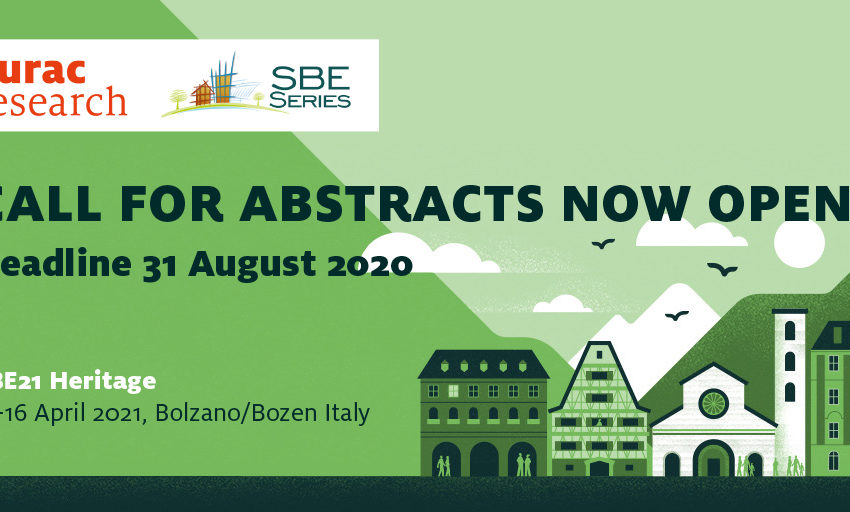 SBE Heritage conference calls for papers
The SBE conference's 2021 edition will be held under the title SBE Heritage in Bolzano, Italy, between 14 and 16 April 2021. Italian-based Eurac Research will organise this first regional conference of the cycle 2021-2023 which will end with the World Sustainable Built Environment (WSBE) conference in 2023. Eurac Research will use the stakeholder meeting in Bolzano to present the results of Task 59 – Renovating Historic Buildings Towards Zero Energy, which will end in spring 2021 after 3.5 years. The deadline for submitting abstracts is 31 August 2020.

"We have decided to make our final Task 59 event part of an existing conference series. We will use the opportunity to present the findings of Task 59, which has brought together 75 researchers from 13 countries," said Alexandra Troi, Eurac's Vice Director and Coordinator of IEA SHC Task 59.

In Europe, historic buildings make up one-fourth of the existing building stock. The challenge is to retain the unique historic and aesthetic value of each building while implementing measures to improve energy efficiency. In this part of the housing market, a one-size-fits-all approach hardly ever works.

"SBE21 Heritage's aim is to establish a multidisciplinary dialogue and discuss relevant scientific results," Troi added. The conference will cover a wide variety of topics, which are listed on page 2 of the flyer attached to this news article. They include:
An overview of policies, programme rules and standards relevant to sustainability, and climate change challenges pertaining to historic buildings and neighbourhoods.
Best practice examples of renovated historic buildings towards zero energy and the integration of renewable energy in historic buildings, conservation areas and cultural landscapes
A thorough analysis of traditional approaches to turning historic buildings into low-carbon built heritage. This involves modelling, monitoring and testing materials, construction and design in the laboratory.

The SBE21 Heritage conference will be organised by Eurac Research in collaboration with Task 59 and with the support of two other projects focused on sustainability issues in built heritage. Called Interreg Alpine Space ATLAS and HyLAB, they will, like Task 59, conclude shortly before the conference is held. In all, 30 organisations from 14 countries are involved in these three projects and will present their findings and accomplishments at SBE21 Heritage.

SBE, which was launched in 2000, has become well established as a leading international series of conferences dedicated to the sustainable built environment. Originally, the three-year cycle 2018-2020 should have concluded in early June with a WSBE event in Gothenburg, Sweden, an event that has since been put on hold because of the Covid-19 pandemic. SBE's 2021-2023 event cycle has not yet been finalised, but the three cities bidding to host the World SBE23 conference at the end of that cycle are Glasgow, Montreal and Shenzhen.
Events and projects mentioned in this article: