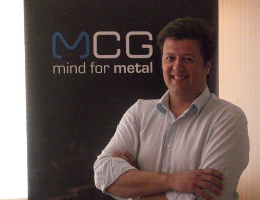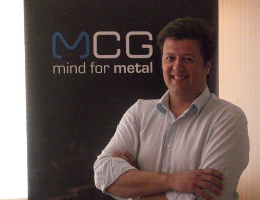 Portuguese Car Components Supplier enters Solar Thermal Industry
MCG has plans to start producing a flat plate collector with a Compound Parabolic Concentrator (CPC) in the near future. The Portuguese company located in Carregado 50 km north of Lisbon has manufactured components for the automotive industry since 1978. "MCG possesses know-how in the area of mass assembly and production. Equipped with this knowledge, it could gain the pole position on the solar thermal market and the strength to maintain it," MCG Solar Sales Director Paulo Neves says.
Photo: MCG
Last year, MCG reviewed its strategy and presented a new approach, which will lead to a diversification of its metal products and related services. It created three new divisions – MCG Laser, MCG Tooling and MCG Solar – in addition to MCG Automotive. "Business diversification is associated with the wish to grow. It allows growth on different fronts and less dependence on one type of product or similar products, especially in view of the turbulence and instability of the markets. In other words: the risk is reduced," Neves explains the company's decision.
Cross-section of the CPC flat plate collector: Absorber sheets and raisers have been placed in symmetrical CPC valleys within the collector frame.
Figure: MCG
MCG Solar aims to produce a thermal collector with a Compound Parabolic Concentrator (CPC), whose design originates with Ao Sol, Portugal. Ao Sol produced its own solar collector for many years. At the beginning of this year, it stopped manufacturing. "We wanted to simplify the design of the collector and adopt it to an automated manufacturing process. For that we would have needed a big investment," João Correira de Oliveira, Technical Director of Ao Sol, explains why the company chose to go about it differently. "Now, we see ourselves as a solution provider and no longer as a manufacturing company."
MCG closed the contract with Ao Sol about using the technology in August 2010, buying the licence to produce and commercialise it. According to de Oliveira, the advantages of the product are its better performance at operating temperatures compared to flat plate collectors, a quick reaction to changing sun situations (especially at low winter temperatures), and a better performance than conventional collectors for situations of low radiation. At the moment, the collector is at an initial stage of certification at the TUV Rheinland laboratories.
More information:
http://www.mcg.pt/pt
http://www.aosol.pt/