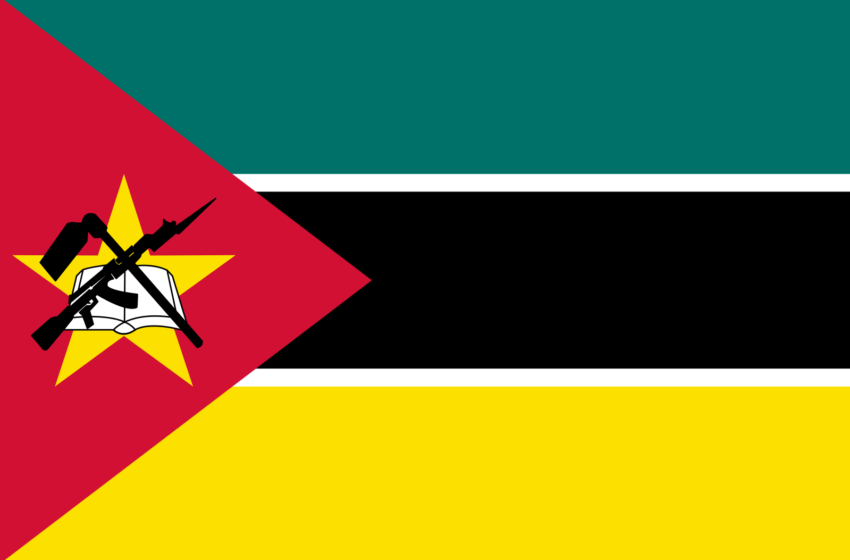 Mozambique: "The government is committed to the development of clean energy technologies"
Mozambique is one of the partner countries of the SOLTRAIN project, which has contributed to the implementation of solar thermal energy in four Southern African countries since 2009. Country partner in Mozambique is the Eduardo Mondlane University, UEM, in Maputo. Solarthermalworld.org spoke with Coordinator Dr Geraldo Nhumaio from the Faculty of Engineering about SOLTRAIN's results so far, the current situation of the solar thermal market in Mozambique and the expectations for the recently started phase 2 of the project. The photo shows a solar hot water accumulator on the Muxungue Rural Hospital (supply and installation: Gavedra Moçambique).
Solarthermalworld.org: How would you assess the importance of solar thermal energy in Mozambique?
Dr Geraldo Nhumaio: A market analysis carried out under the SOLTRAIN project in Maputo City and its outskirts in 2009 identified a certain, albeit limited, demand for SWH systems in social institutions, as well as in the residential, industrial and commercial sector, such as in hotels and tourist resorts. Studies carried out by the Cleaner Production Centre at the Ministry for the Coordination of Environment Affairs corroborated these findings in 2011. In cooperation with the Eduardo Mondlane University and other Mozambican institutions of tertiary education in Maputo, 12 hotels were audited to determine how efficiently they use their resources and how clean their energy production is. In a market study under SOLTRAIN 2 in 2013, only one responding installer, Agro Alfa, reported a very limited market, which had the company considering the close-down of its solar thermal development division.
Trade, assembly and installation of SWHs occur irregularly, with no verification of standards, no formal tax policies in place for the imported components and no incentives for possible component production.
Solarthermalworld.org: How high is the awareness of solar thermal among the public and politicians?
Nhumaio: Despite a high solar radiation potential, Mozambique has no formal SWH culture, although isolated initiatives may be found in some households, particularly in new buildings of citizens with an above-average income. A huge chunk of society lacks the knowledge of SWH systems, with the effect that solar thermal is often confused with PV. The society needs to be informed about SWH systems, their cost benefits, their payback periods and their impact on people's health and the environment. This means that a gradual increase in SWH systems in Mozambique can be expected in the near future.
The government of Mozambique is committed to the development of clean energy technologies. As for SWH systems, the 2011-2025 National Strategy for Renewable Energy aims at installing 100,000 solar heaters and building up national manufacturing and maintenance capabilities.
Solarthermalworld.org: What did you accomplish during the first phase of SOLTRAIN?
Nhumaio: The first phase of SOLTRAIN saw the above-mentioned market study carried out in Maputo city and its outskirts in 2009. The participants of an awareness-raising campaign also distributed more than 300 leaflets among schools, companies, social and government institutions, as well as during student, trade and technology fairs. We launched three articles in renowned national newspapers and gave five interviews on the radio and on TV. Furthermore, we organised three technical courses, three dissemination seminars and three dissemination workshops for decision-makers in politics and at the administrative level. Two demo systems were installed at health institutions and one system was monitored for demo purposes.
Solarthermalworld.org: Which developments do you expect from phase 2?
Nhumaio: Phase 2 includes plans to run awareness-raising campaigns for specific target groups. We also intend to establish a Centre of Excellence at the UEM and develop a Solar Thermal Technology Platform at our university, which will be linked to regional Solar Thermal Technology Platforms (STTPs). In addition, there will be 12 new solar thermal demonstration systems, 7 and 5 of which will be subsidised at 100% and 50%, respectively.
Solarthermalworld.org: Who does install solar thermal systems in Mozambique and from which countries do you import solar thermal collectors?
Nhumaio: Officially, there is only one installer, Agro Alfa, which specialises in thermosiphon systems. But the energy division in this company is nearly closing down due to the low demand. Some installers abroad, mainly from the Republic of South Africa, do some works across the country. There are also two upcoming Portuguese installers, Ambiene and Self Energy. The two systems from SOLTRAIN Phase 1 were installed by Austrian manufacturer Sonnenkraft. We import mainly from South Africa and China. The Portuguese companies might also install Spanish collectors in Mozambique.
Solarthermalworld.org: How large do you estimate is the country's annually installed collector area and the total collector area?
Nhumaio: Agro Alfa installed 30 evacuated tube thermosiphon systems in 2011, with capacities of up to 240 litres each. The same company also installed 10 systems in 2012 with sizes of up to 240 litres.
Solarthermalworld.org: Do you have incentive programmes for solar thermal in Mozambique?
Nhumaio: Incentive programmes are not yet in place, but are included in the 2011 – 2015 Country Energy Strategy Plan. Funding mechanisms are being set up via Mozambique's energy fund [Fundo Nacional de Energia – FUNAE]. To ensure sustainability, the envisaged activities need to be complemented by R&D, for which a Centre of Excellence could be a prime mover.
More information:
http://www.uem.mz
http://www.soltrain.co.za