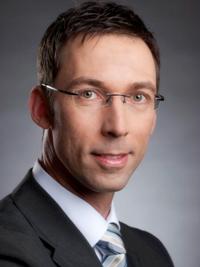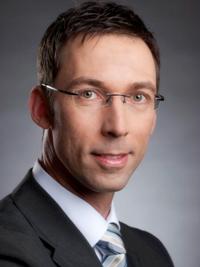 Monier present in the Solar Thermal Markets of 12 Countries
Monier is expanding its worldwide solar business: As Director Business Line Solar, Christian Pohl has been responsible for the worldwide activities of the Monier Group in the field of solar since the first of January. Photo: Monier
The Monier Group, a company with offices in 46 countries, has strengthened its solar thermal business. "We already serve clients with solar water heating systems in more than 12 different countries, with more to come", says Christian Pohl. In his new position as Director Business Line Solar, Pohl is responsible for the worldwide solar thermal and photovoltiacs activities of the Monier Group. Monier is a leading provider of building materials for pitched roofs, chimney and ventilation systems. In 2008, 11,155 employees generated a turnover of around EUR 1.5 billion. Since it was divested by Lafarge Group in 2007, Monier acts as an independent company. Today its shareholders are institutional investors and banks.
With its well-known brands – for example Braas in Germany and Redland in the UK – and a complete range of systems and products, the company already has a long history in solar. In 1980 when the German roofing material manufacturer Braas launched its first fully-integrated solar thermal collector called "Braas Energiedach". A thermal conductor in the form of a copper plate had been incorporated into the concrete tile. Covering a roof with that solar collector tile was as easy as covering it with standard tiles. "The installation were robust and thirty years later most of the installations are still actively running", states a press release sent out in January. Braas presented its first in-roof crane collector as well as the first PV module integrated into the roof in 1998.  At that time the products were already sold in other European countries.
One of the largest solar thermal installations in South America: 1,000 m2 of collector area were installed on the roof of the concrete curing chambers of a Monier tile factory in Atibaia, Brazil. Photo: Monier

Brazil was one of the first solar thermal markets outside of Europe that Monier focused on, when the roofing business in the country was acquired in 1998. In April of 2008, the supplier of roofing material also acquired a majority stake in Heliotek company, a manufacturer of solar thermal systems, heat pumps and pool heaters based in São Paulo, Brazil. "We offer three different categories of solar systems, ranging from medium to high-efficiency, through the well-established solar brand of Heliotek", explains Pohl. Heliotek manufactured more than 55,000 m² of absorbers and flat plate collectors in 2008.
Monier has recently launched a new product line on the solar thermal markets of Germany and Turkey: Innosol, a set of solar thermal systems, which offer heating support provided by a boiler and can be integrated into the roof as well. Pohl concludes: "Solar activities, including solar thermal as well as photovoltaics, are just beginning to grow into an important business segment within Monier, to complete our system offer for all kind of roofs."
More information:
http://www.monier.com