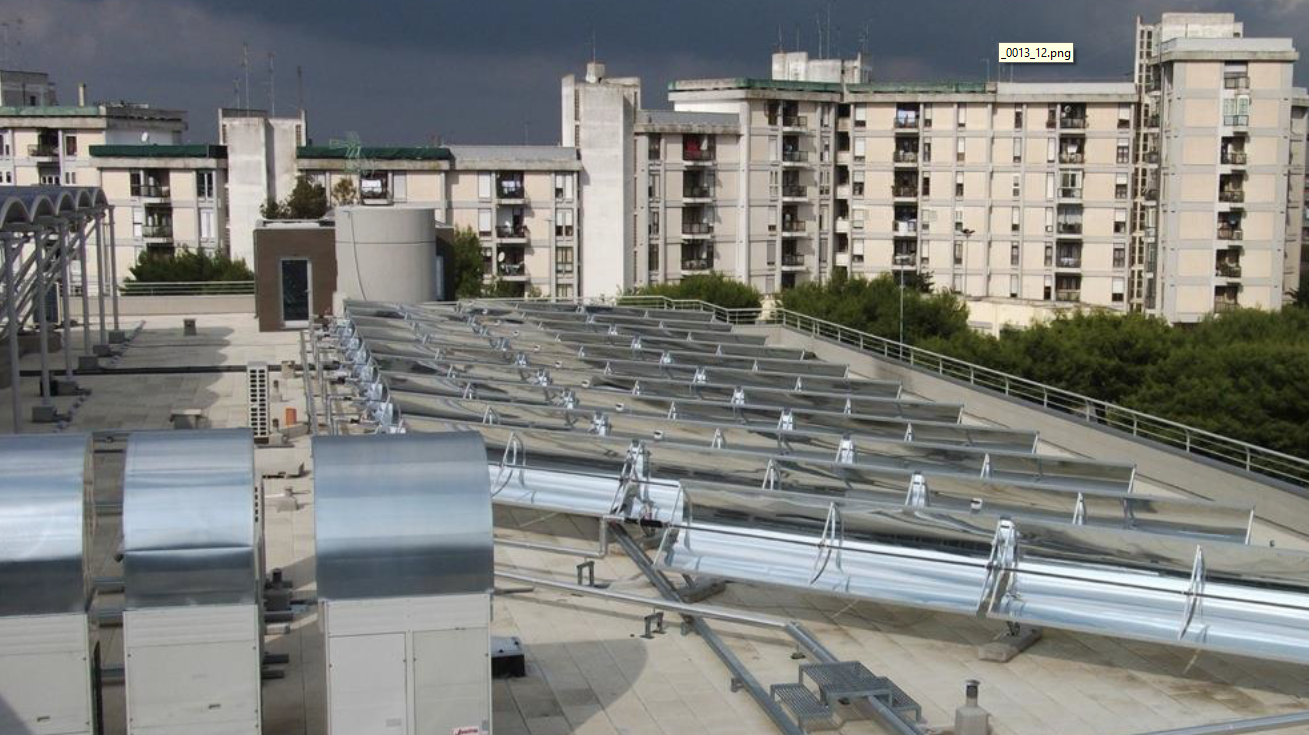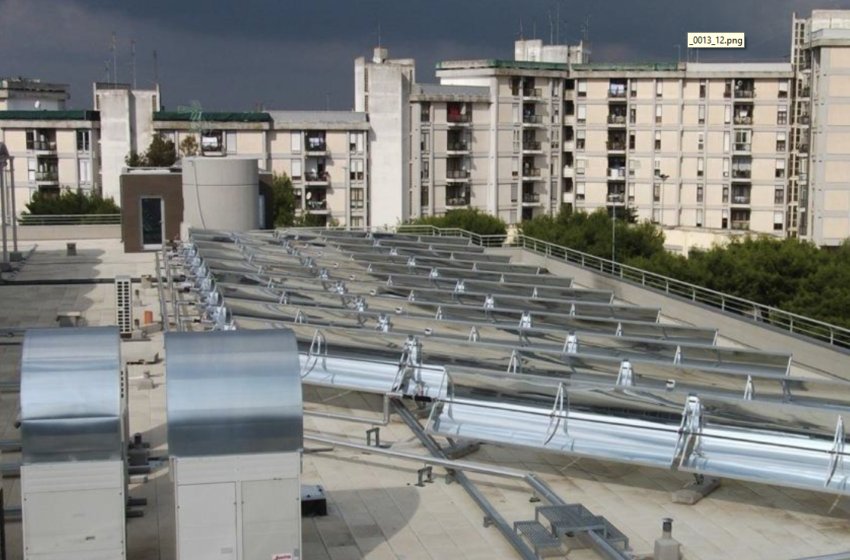 Italian-Chinese joint venture to build parabolic trough collector factory
Italian-based Trivelli Energia and Chinese-based Yaoguo have formed a joint venture with the aim of manufacturing Trivelli´s parabolic trough collectors in Tengzhou, China. The first contracts were signed at the beginning of 2019, and initial milestones were set at a kick-off meeting in spring last year. The idea behind this venture is to mass-produce the Trivelli collectors at reasonable cost for the huge solar process heat market in China and ramp up production to a level at which they could also be delivered to the rest of the world, said Gianluigi Trivelli, Managing Director of Trivelli. The Italian manufacturer has a 30 % stake in the new business and will provide the expertise required for putting up the production facilities in China. The photo shows a solar heat system on top of a shopping centre in Lecce, Italy.
Photo: Trivelli
"Our aim has never been to become a mass producer of concentrating collectors. Rather, we wanted to develop turnkey solutions and offer engineering services," explained Trivelli. "We are hoping that transferring technology to our Chinese partner means we will be able to produce all components at Yaoguo in the long run." Trivelli is planning to move production to China one step at a time, starting with the equipment for bending and coating mirrors. The next step would involve shipping the lines to coat and evacuate receiver tubes before moving those to make tracking systems.
"We see great potential for our robust and lightweight concentrating collector technology in China," confirmed Trivelli. His partner company Yaoguo specialises in borosilicate glass tubing for solar systems, evacuated solar tubes and solar water heaters. It is headquartered in Tengzhou, Shandong province, and has around 500 staff. Its total factory area is about 30,000 m2.
Parabolic trough collectors made by Trivelli are used for a wide range of applications. The company's customers include public swimming pools in Italy, a hammam in Morocco and wastewater treatment plants.
In 2018, this 60 m2 parabolic trough field started delivering heating and cooling to a paint shop owned by an automotive supplier in Milan, Italy.
| | |
| --- | --- |
| Aperture area | 8 m2 |
| Receiver | Non-evacuated steel pipe with an absorber coating |
| Mirror | Made of aluminium |
| Recommended operating temperature | From 90 °C to 250 °C |
| Weight per m2 of aperture area | < 20 kg/m2 |
| Overheat protection | Active defocusing |
Key features of Trivelli's Solar Wing EVO. The oxidation coating of the steel receiver pipe is stable in air and reaches an absorptivity of approximately 95 %, while the emissivity for the average working temperature is around 20 %.
Source: Trivelli Solar
Organisations mentioned in this article: