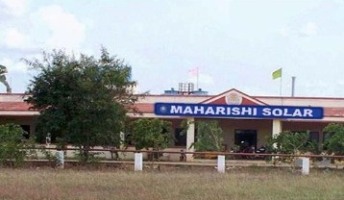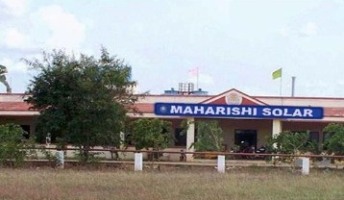 India: Maharishi Partners with Abengoa Solar to Offer High-temperature Solar Applications
Manufacturer of solar thermal technology: So far, Maharishi Solar has been producing flat plate collectors and photovoltaic panels. The company now wants to extend its portfolio by including concentration solar systems to generate steam utilized in industrial production. Photo: Maharishi
Manufacturer of solar thermal technology: So far, Maharishi Solar has been producing flat plate collectors and photovoltaic panels. The company now wants to extend its portfolio by including concentration solar systems to generate steam utilized in industrial production.
Photo: Maharishi
Maharishi Solar Technology (MST), a subsidiary of the Indian Maharishi Group, has announced its "strategic tie-up" with Abengoa Solar IST (ASI), based in Colorado, US. ASI is the local branch of the Spanish Abengoa Solar, a global player offering solar technology solutions to companies in the heating, as well as electricity sector.
According to a press release from Maharishi, ASI will provide engineering support and training when it comes to sizing and designing solar thermal systems for different high-temperature applications. The goal in working together is to provide the Indian industry with the best energy solutions at the most cost-effective prices. "India is a global hub and has always been a key focus for all international companies," Emiliano Garcia, General Manager of Abengoa Solar, is quoted in the questionnaire. "We support the vision of Maharishi Solar Technology and will extend all our support to this venture with our latest technologies."
Steam is the work horse of many Indian industries, such as paper, textiles, pharmaceuticals, chemicals, etc. Of the 150 million tons of crude oil imported every year to India, 70 % are utilized as industrial thermal energy in the range below 250 °C. Steam accounts for 34 % of this industrial energy demand.
Solar thermal is in turn more cost-effective for temperatures less than 250 °C than energy production on the basis of crude oil, which makes it the target market for MST. All in all Abengoa´s solar concentration technology achieves temperatures of up to 283 °C.
Maharishi is currently running a flat plate collector factory in Noida, Uttar Pradesh, and a photovoltaic module factory in Shri Kalahasti, Andhra Pradesh. The 54-year old company group plans to spend INR 3 billion (~ € 45 million) over the next 5 years to expand their business opportunities in the solar thermal as well as solar PV sector. The Indian company hopes to directly employ 600 to 700 people.
This partnership will enable Maharishi to meet India's escalating demand for thermal energy in industrial applications and provide all the necessary support for the growth of Indian industrial units.
http://www.maharishisolar.com
http://www.abengoasolar.com