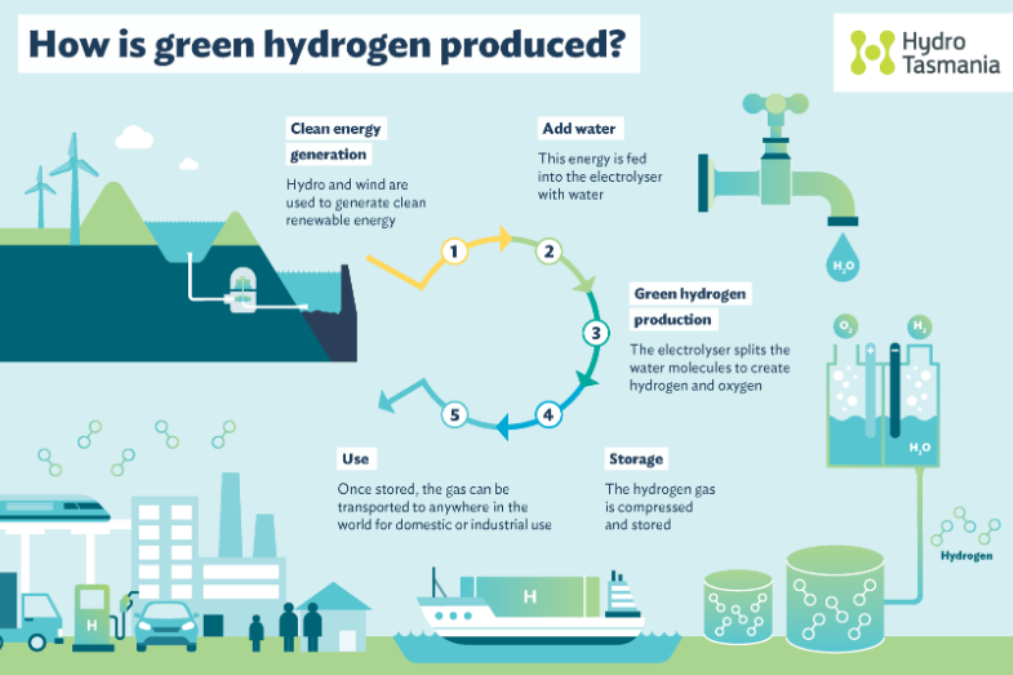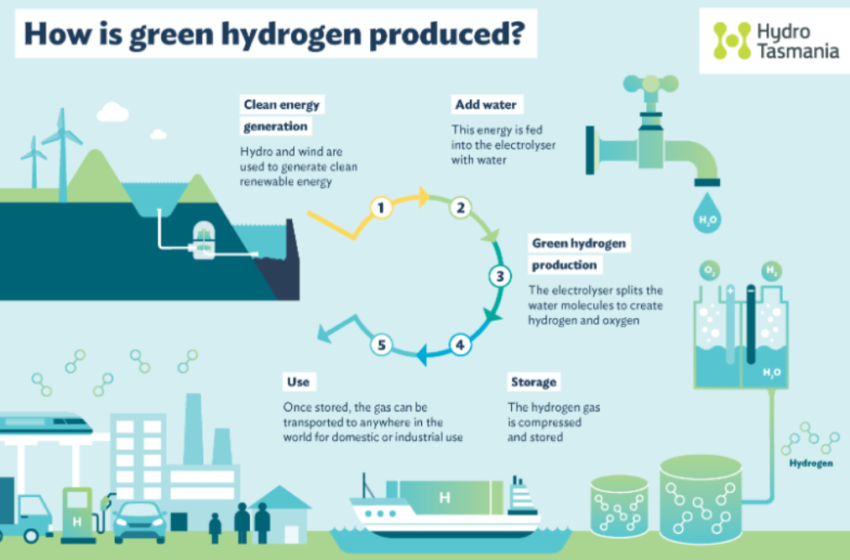 Green hydrogen and the associations' point of view
Green hydrogen is being heavily discussed in the centres of power in Europe – Brussels and Berlin: The European Commission is working on a Clean Hydrogen Alliance while the German government is debating its national hydrogen strategy. Recent statements by multiple trade associations show that there are diverging views on the role hydrogen could play in the energy mix. Experts expect an increase in solar thermal sales if a greater amount of green hydrogen were injected into natural gas pipelines. The infographic explains how green hydrogen is produced from renewable electricity and water inside an electrolyser.
According to a strategy paper published in early March, the Clean Hydrogen Alliance's aim is to bring together investors and governmental, institutional and industrial partners to have the Union become the leading market for this key technology.
The European Chemical Industry Council (CEFIC) appreciates this industry-linked approach to pushing clean hydrogen, as its members are both major producers and consumers of the gas. During a panel discussion this January, CEFIC´s General Director Marco Mensink called for a clean industry package that would allow chemicals manufacturers to purchase clean electricity, green hydrogen and other renewable energy sources from the grid to meet emission reduction targets.
Green hydrogen in the building sector?
Originally, the aim was to decarbonise manufacturing, but the idea of using green hydrogen was soon after adopted by the heating industry as well. In March, Uwe Glock, President of the German national heating association (BDH), said that certain sectors should not be excluded from consideration when discussing where to use green hydrogen. He emphasised that a considerable amount of research and development funding, i.e., around EUR 703 million, was spent in 2019 on increasing the use of hydrogen in gas condensing boilers and stationary fuel cell systems. He therefore insisted that hydrogen should also be used in the building sector, especially considering that the gas pipeline network which is important to transport and store hydrogen supplies not only industry but also the building sector.
His opinion is not one shared by the German Renewable Energy Federation, also known as BEE. Dr Simone Peter, the President of BEE, said in a press release as far back as November 2019 that she supports the use of green hydrogen primarily in areas where renewable electricity is not an option, such as heavy-duty road haulage, shipping and aviation. She warned that "during the transition to a renewable economy, it is important that available fossil fuel gas does not become a hindrance to the use of renewable energy or green gases."
No agreement on green or blue 
According to a news article published on 12 April at solarify.eu, Germany's national strategy for hydrogen has not yet been finalised, as government agencies could not agree on how to proceed. The economy ministry wants a hydrogen strategy for all sectors but at a production capacity of 3 to 5 GW by 2030 only, whereas the environmental ministry wants to limit the use of hydrogen to heavy-duty applications and aviation and aims for greater capacity additions.
Both also disagree on the type of hydrogen to support. The environment ministry wants to use green hydrogen only, which is produced from renewable electricity via electrolysers. The economy ministry also supports 'blue' hydrogen. The latter is manufactured from natural gas, but the CO2 is separated during production and stored.
Diverging views on the usefulness of green hydrogen
Dorothee Saar, Head of Transport and Air Pollution Control at Environmental Action Germany (DHU), is quoted in the solarify.eu news article as saying that even green hydrogen would be a pseudo-solution in road transport and could slow down effective climate protection, as green fuels will not be available in sufficient quantities over the next ten years, regardless of whether production could be ramped up immediately.
The conclusions drawn from these controversial debates will be of strategic importance to the solar thermal market in Europe, German consultant Dietmar Lange said in one of his weekly newsletters in December. The popular hybrid solution combining a condensing boiler and a solar space heating system to displace oil boilers could become even more attractive in the long run if those boilers were fuelled by a grid that contains a growing amount of green gas. The potential of this retrofit solution is huge, as there are still 2.7 million buildings heated by oil boilers in Germany in areas where either a gas or a district heating grid is available, he added.
Organisations mentioned in this article: