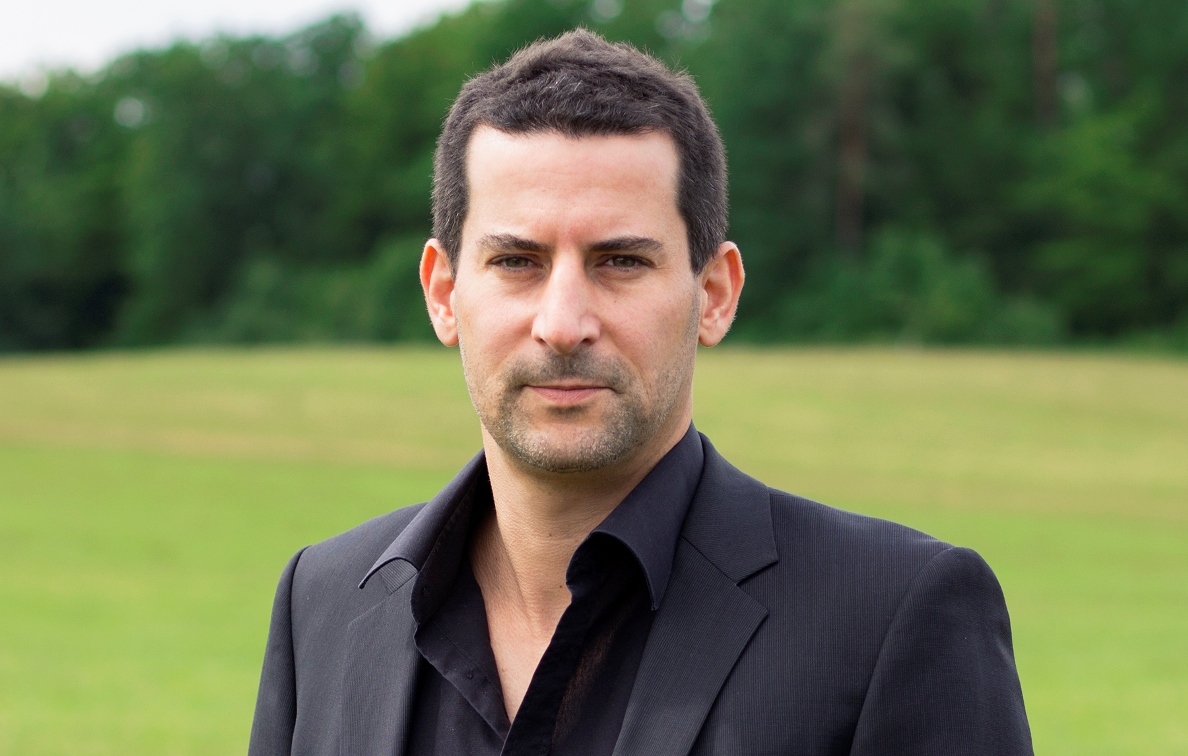 "German SDH market could be bigger, if there was enough space"
Under the leadership of Christoph Bühler, Ritter XL, a division of Germany's Ritter Energie company, has risen to become the market leader for solar district heating (SDH) in Germany. His team successfully bid for seven of the last 10 SDH plants exceeding 1,000 m2 to be put out to tender in Germany, including Germany's largest plant in Greifswald with 13 MWth, which is scheduled for completion in late 2021/early 2022. Solarthermalworld.org spoke with the division manager about why municipal utilities are currently showing considerable interest in solar heating and about future market developments.
Photo: Ritter XL
You've been with Ritter XL for 12 years. How has the large-scale plant business changed in that time?
Bühler: In 2009, there still wasn't a large-scale plant market in Germany. We realised a few plants, such as the Festo installation in 2007 with 1,330 m², or the installation on the Wels exhibition hall in Austria in 2011, with almost 3,400 m². Those were just a few individual plants, which didn't yet constitute a market.
I can now finally see the growing demand that we would anticipated and hoped for during the years before. In my opinion, the market for large-scale plants could already be much bigger if it weren't for the difficulty in finding sufficient space.
So sites represent the biggest bottleneck?
Bühler: Definitely. Municipal utilities usually search for up to 3 years to find suitable and available land, and ensure its usability. In some projects we investigate a dozen sites and make an initial design for each. This is certainly not a case of ill will on the part of the municipalities. There are simply many different interests in sites in and around urban areas. There are building plots, shopping facilities, local recreation areas, pre-emption rights, environmental protection. In my view, competition for land will increase in the 21st century.
The solar district heating market in Germany has grown strongly in the last five years. What's driving demand?
Bühler
: Growing demand from the municipal utilities, which is then also reflected in the implementation of concrete projects, is something we've actually only felt since2019. Even the plant in
Senftenberg
, from 2016, didn't actually herald the start of any noticeable growth.
"Announced CO2 tax on fossil-generated heat had an impact in 2019"
What factors came together in 2019?
Bühler: First of all, the policy frameworks have improved. There are a number of new funding instruments, including innovative combined heat and power, also known as the I-CHP Act, which is extremely attractive. The surcharge on the electricity side increases here to 12 EUR cents/kWh – compared with a maximum of 7 EUR cents/kWh for conventional CHP plants, due to the fact that municipal utilities provide 35 % of the reference heat from renewables in the form of heat pumps or solar thermal energy. This share was still 30 % by the end of 2020. The 13 MWth plant currently under construction in Greifswald is the first solar heating plant to benefit from I-CHP.
In addition, the BEW – which stands for Bundesförderung für effiziente Wärmenetze (Federal Support for Efficient Heat Networks) – will probably come this year. We assume that 40 % of the investment and 2 EUR cents/kWh for the solar heat will be reimbursed for the first ten years of operation. This would allow us to realise really economic projects.
At the same time, the strong voice of climate activist Greta Thunberg and the German government's announcement to introduce a CO2 tax on fossil-generated heat also had an impact in 2019.
But there are also internal reasons within Ritter for the energy industry's growing confidence in solar thermal energy. We give a yield guarantee for every ground-mounted system. To date, I'm not aware of any system where we've fallen short of the forecast yield. My impression is that word is gradually spreading within the municipal utilities about the economical, reliable operation of Ritter's large-scale solar thermal systems.
Do you expect the SDH market in Germany to grow further in the next 5 years? 
Bühler: We expect further, albeit restrained growth. We're often told that land availability is the obstacle here. There are many municipal utilities that have been interested in building a plant for years, but can't find a site suitable for it. Here, government should support municipalities more strongly to enable land use plans to be changed more easily to prioritise areas for the energy usage, so that the heat transition can continue to gain momentum.
A 13 MWth collector field is under construction in Greifswald, northern Germany. The collectors are covered to protect them from stagnation. Photo: Ritter XL
How has the competitive situation with SDH tenders been since Denmark's Arcon-Sunmark company closed its doors?
Bühler: Arcon-Sunmark had a corporate group background, we're a medium-sized company. Of course, there are different parameters here in terms of the pricing. New competitors have come in. Every tender is competitive. And a bit of luck also plays a part, of course.
"Our focus on the German market is also important for our success"
How did Ritter XL manage to become the market leader for SDH in Germany?
Bühler: I think many factors play a role here. A highly efficient and mature system technology provides the basis for our success. The ecologically sensible operation with water instead of glycol in the solar circuit, which we already switched to in 2004, is certainly a unique selling point in this regard.
But our success is also based on many years of hard work with the constant drive to develop the technology further and to offer good service at the same time. The best advertising comes from satisfied customers.
Our focus on the German market is also important for our success. We want to deliver a good service, from the initial contact with customers to the maintenance service. In our experience, this requires geographical proximity.
Solar process heat is well promoted in Germany, but only accounts for a small share of Ritter XL's turnover. Why?
Bühler: Industrial companies are a demanding customer group. They measure investments completely differently than municipal utilities. In 19 out of 20 cases, a process heating system with a payback period of more than 3 years is uninteresting. Solar thermal energy cannot achieve this. Municipal utilities also want to earn a return, but here the plant is valued for a period of 15 to 25 years. In my opinion, the sales model is not decisive when selling solar process heat systems, only the price.
The interview was conducted by Bärbel Epp.
Company history of Ritter XL
Ritter XL was founded in 2010 by the Ritter Group "to globally realise large-scale solar plants for heating networks and process heat". The subsidiary started with 5 employees and was intended to promote the internationalisation of Ritter Energie on the basis of a strong German market. After the German market shrank continuously from 2010 onwards, Ritter XL was reincorporated into Ritter Energie as a business division in 2017, and now focuses on Germany's district heating market.
Today, Ritter XL has 10 employees and receives support from other divisions of Ritter Energie, which currently employs 250 people. Ritter Energie's core business focuses on renewable energy systems for single-family and duplex homes under the brand name Paradigma, as well as the manufacture of OEM collectors for other brand suppliers. The joint venture founded in 2001 with the Chinese Linuo Group under the name Linuo Paradigma was dissolved during the consolidation phase in 2017, and the company shares sold to the Linuo Group. Today, there are no longer any business ties with China.