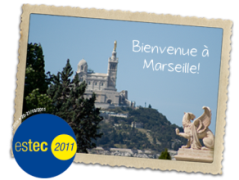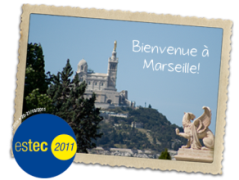 ESTIF: Call for Paper for estec 2011
The 5th European Solar Thermal Energy Conference (estec) will take place in Marseilles, France, on 20 and 21 October 2011. The international event is organised by both the European Solar Thermal Industry Federation (ESTIF) and the French solar energy association Enerplan and, supported by Ademe, the French Environment and Energy Management Agency.

Solar thermal stakeholders, researchers, consultants, as well as other experts are invited to submit an abstract for the estec 2011. The deadline for submission online is the 7 February 2011.
Key topics of the estec 2011:
System solutions: Trends and innovations
Standards & Certifications
Reports on key solar thermal markets
Solar cooling and air-conditioning
Building for the future: Solar thermal as part of the new building standard
Marketing, awareness-raising and public policies
For the first time, estec will be held in France, a country which offers such a favourable incentive programme as the Fonds Chaleur. France is also a showcase when it comes to quality standards for installations due to its nation-wide installer certification programme Qualisol.
The 2011 conference aims at an in-depth analyses of the most promising markets, and of technology segments and cost reduction potentials for solar thermal systems. Through concrete examples, from the energy performance of buildings to the integration of renewable systems, the key objective is to establish a successful cooperation between the solar thermal industry, architects and the construction sector. Due to estec 2011 taking place in Marseilles, there will be a strong focus on markets in Southern Europe and the Mediterranean southern shores.
More information:
http://www.estec2011.org
http://www.estec.org