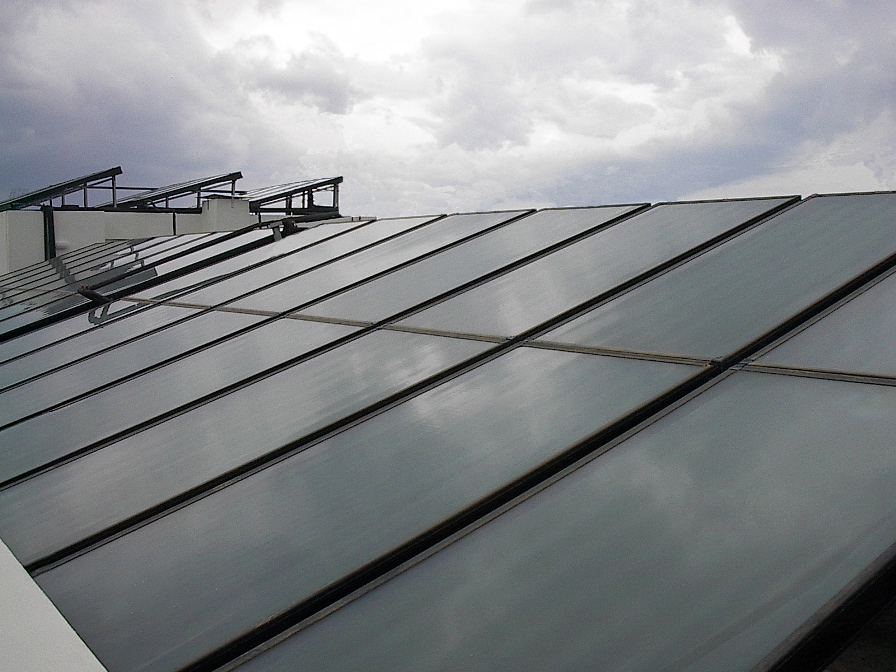 Can the new Greek Development Law increase demand for solar process heat?
In Greece, the market for solar process heat seems to be still in its infancy. The Greek solar thermal industry, as well as the number of domestic collector factories, may be growing at an impressive rate. But less than 30 % of the collectors produced in Greece later remain in the country. We therefore contacted three of Greece's leading solar thermal specialists – Sole, Papaemmanouel and Sammler B. Michalopoulos – to ask why solar process heat has yet to shake off its niche status and whether the country's new Development Law – Greece Strong Growth, which includes subchapter B on a Green Transition – Environmental Business Upgrade, could help increase sales of industrial solar heat solutions. Approved as Law No. 4887 in February, it provides grant schemes for a wide range of applications.
Photo: Sole
Considering where Greece is located on the world map, the number of domestic solar heat installations in industry seems to be surprisingly small. Vangelis Lamaris, Managing Director of Sole, attributed the low interest to "industrial companies' and collector producers' lack of knowledge about this solution. Besides technical limitations, like too little space, there have been little or no financial incentives from the government until now." Harry Michalopoulos, Managing Director of Sammler, said that the "Greek support policies for solar thermal market deployment are limited and mostly geared towards PV, not directly towards solar thermal." He subsequently noted the "lack of a regulatory framework, incentives, grants and funding opportunities to improve energy efficiency and promote sustainable energy use."
Law includes grant scheme for business energy upgrades
The implementation of the Development Law on 4 February could help remedy the current situation. The purpose of the law, as described in its first paragraph, is to grow the economy by providing incentives for special activities and industries that could help the country achieve a digital, a technological and an energy sector transformation. The type of incentives are explained, for example, in section 13, which describes a grant scheme that will help along investments in a circular economy, sustainable developments and business energy upgrades, among other things. Solar thermal is clearly one of the eligible technologies in this case.
The law further specifies that grants will provide up to 80 % of the incentive amount set by the Regional Aid Map. This map specifies region-dependent maximum rates of support, with industrial companies in more developed regions receiving less financial assistance and green investors in remote areas close to the border or the mountain ranges getting 100 % of what Regional Aid Maps allow.
First applications call expected before year end
The maximum cap for eligible investments is EUR 10 million. Greece's solar thermal industry association EBHE expects the first countrywide call for applications to be launched as early as this year. "There will be a three-month period to submit projects and a one-month period in which a decision will be made," explained Costas Travasaros, Head of International Affairs at EBHE and General Manager of Greek absorber manufacturer Prime Laser Technology.
EBHE has been in regular contact with the Greek Ministry of Development and Investment to communicate the benefits of solar thermal and the status of the industry, promoting the wide range of possible applications of solar heat.
The financial support measures specified in the Development law come at the perfect time, as the invasion of Ukraine has sent all of Europe into a big energy crisis. And Michalopoulos now sees new opportunities: "The case for a rapid switch to clean energy has never been stronger and clearer than today. New geopolitical and energy market realities require that Greece and Europe drastically accelerate their transition to a clean energy future."
Organisations mentioned in this article: