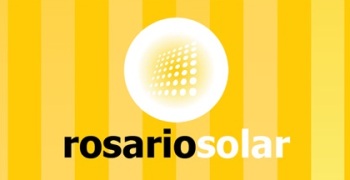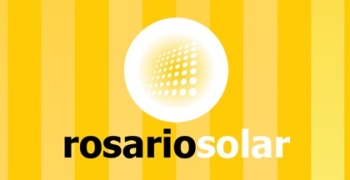 Rosario Solar
Argentina: Rosario City Plans Public Building Solar Obligation
In July of 2011, the city council of Rosario – a city located between Buenos Aires and Santa Fé – agreed to establish a solar ordinance (see attached document). However, to put it into practice, the authorities would have to also work out and publish an actual regulation. In December 2011, the environmentalist organisation Taller Ecologista, which put a lot of effort in getting the solar ordinance passed, published its recommendations on how to draft the regulation, including system definitions and technical specifications.
Figure: Taller Ecologista
Martín Orecchia of Taller Ecologista ("Environmentalist´s Workshop") hopes that the submitted recommendations will speed up the process, so that the solar ordinance can come into force within the next couple of months.
The solar ordinance as agreed by the council will require all public buildings to cover at least 50 % of their hot water consumption by solar energy. The regulation applies to both new buildings and to structures which undergo renovation or a retrofit of their sanitary water heating system. The public buildings that the ordinance speaks of include municipal buildings, as well as provincial and national buildings, as long as they are within the city borders of Rosario. They may be schools, public swimming pools, hospitals or even social housing areas. According to Orecchia, there is a lot of public construction taking place in Rosario at the moment. "Among other buildings, a new hospital and several public health centres are being set up right now," he says.
The solar ordinance is the result of a project that Taller Ecologista started in 2005. Pablo Javkin – at that time councillor and now province deputy – has been one of the main supporters behind the solar ordinance. Originally, Taller Ecologista had been aiming at a solar ordinance which would have included also private buildings. "For a long time, we did not see any progress at all. Therefore, although the actual solar ordinance is not the one we proposed, we believe it is an important step in the right direction," Orecchia says. He is convinced that the solar ordinance will help create new jobs in the area and reduce greenhouse gases. He also hopes that the municipality will now employ more staff to bring solar energy forward. "This would enable demonstration projects, the establishment of incentive schemes and a successful implementation in general," he says, and continues: "Once there are successful projects with the help of the solar ordinance, it will give us better arguments to struggle for a version which includes the private sector."
Once in effect, the solar ordinance in Rosario will be the first throughout the country, making the town a forerunner in terms of solar thermal energy. Solar thermal has a difficult position in Argentina as fossil fuels are still subsidised. But a network of solar initiatives and solar cities has lately been able to record several achievements, such as the installation of 100 solar systems in a social housing project in Buenos Aires (http://www.solarthermalworld.org/node/3264) and several regional conferences.
Based on their experience, Taller Ecologista has drawn up a guideline on how to establish solar ordinances in Argentina and is now distributing it along the Solar City Network.
Organisations mentioned in this article:
Homepage of Taller Ecologista: http://www.tallerecologista.org.ar