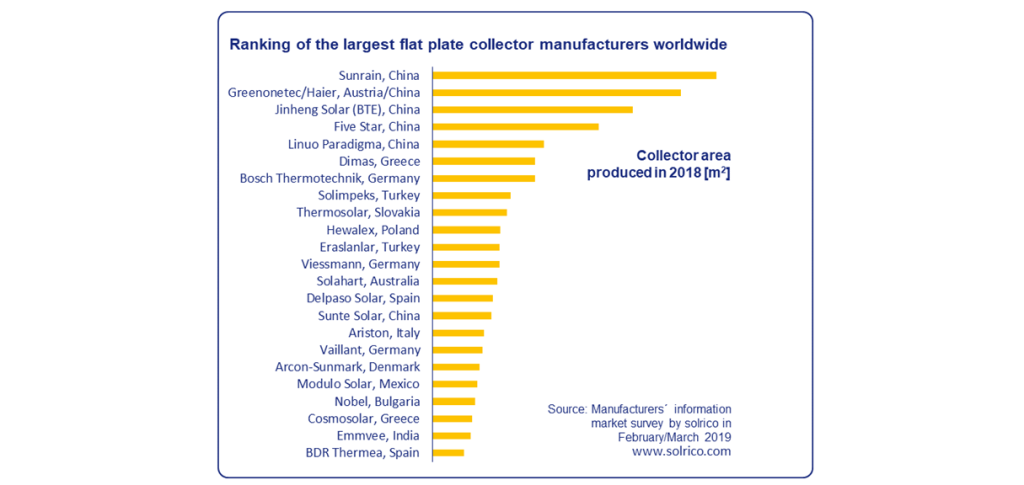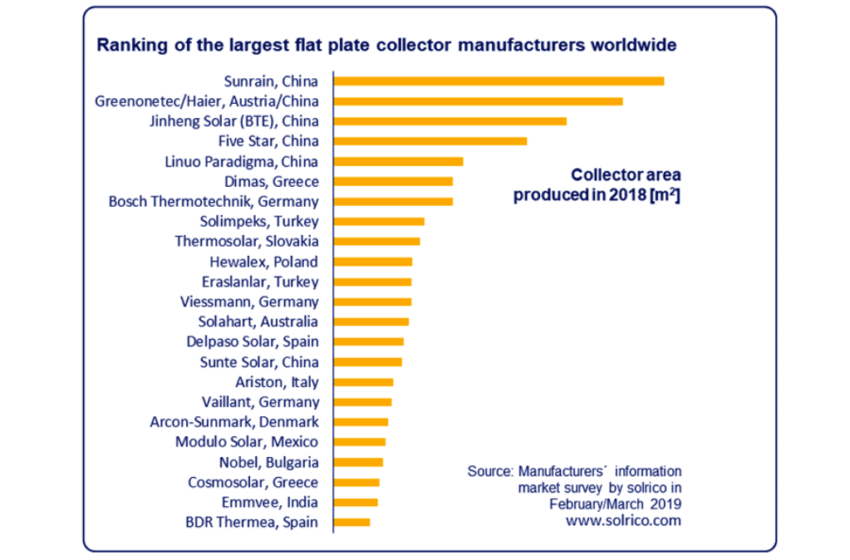 World's largest flat plate collector manufacturers in 2018
The production volume of the four Chinese companies participating in the survey in 2017 and in 2018 grew by 15 % if Greenonetec's figures are excluded. Key drivers of growth were high-rise residential buildings, where flat plate collectors are integrated into the facade next to the balconies of individual flats.
Thermosolar used to be headquartered in Germany and had a production facility in Slovakia. However, since the start of 2019, Thermosolar has been an independent manufacturer based in Slovakia.
Bosch Thermotechnik, based in Germany, owns additional collector factories in Brazil, China and India.
Only two of the companies listed offer solar heat supply contracts (ESCO business model): Modulo Solar based in Mexico and Linuo Paradigma headquartered in China.
Several companies have also made vacuum tube collectors part of their product portfolio: Sunrain, Greenonetec/Haier, BTE, Linuo Paradigma, Viessmann, Sunte, Ariston, Vaillant and BDR Thermea.
Companies mentioned in this article: