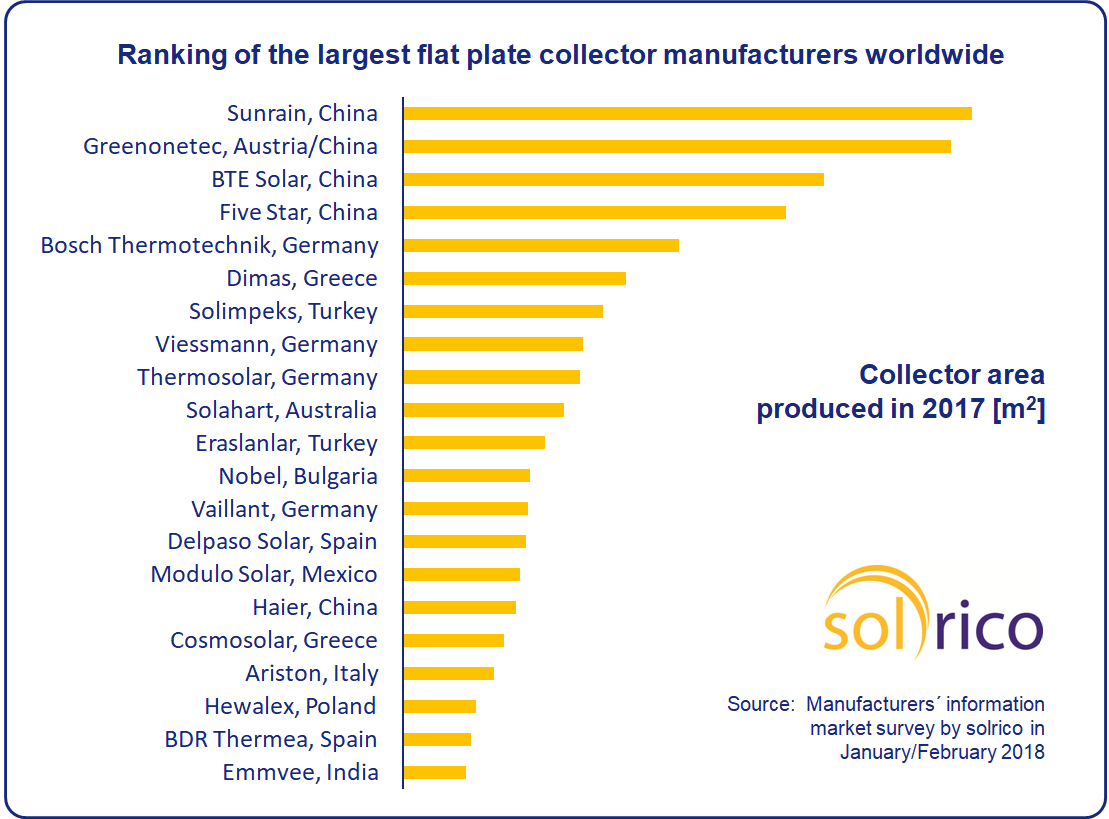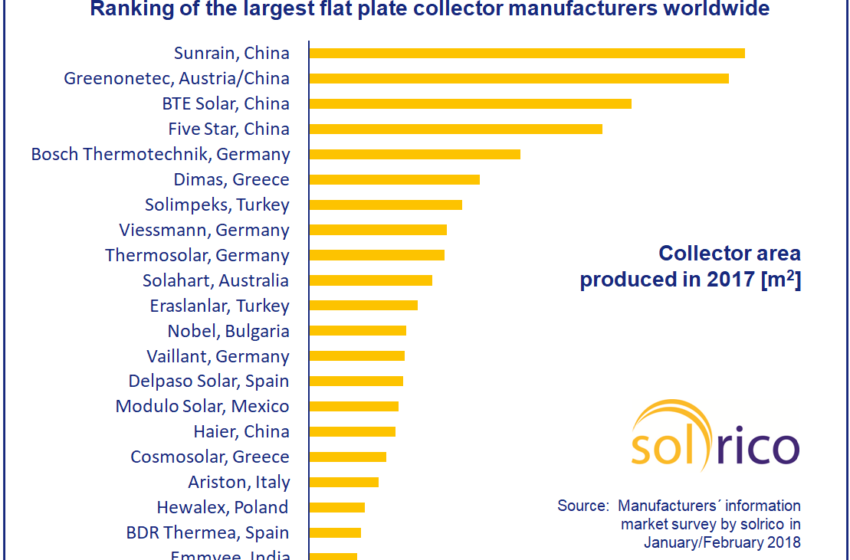 World's largest flat plate collector manufacturers in 2017
Source: Data supplied by manufacturers
Thermosolar is headquartered in Germany, with a collector factory in Slovakia.
Cosmosolar from Greece was listed as having the same production output as in 2015. Technical issues prevented the manufacturer from sending the most recent 2017 figures.
Bosch Thermotechnik, headquartered in Germany, owns additional collector production facilities in India, China and Brazil.