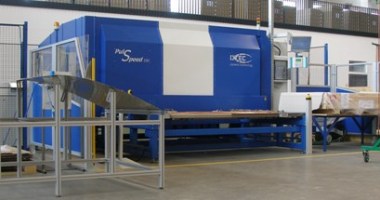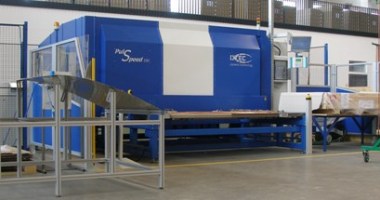 Viessmann ordered a new Laser Welding Machine in Austria
Next April, a laser welding machine from the Austrian machinery supplier Dtec will come into operation in the Viessmann Factory in Falquemont, France.
Photo: Dtec
Viessmann will extend its absorber production capacity at its French factory in Falquemont: The German heating specialist ordered a laser welding machine at the Austrian machinery supplier Dtec. "It is a fully automated machine with some very interesting technical features," Stefan Hirzinger, the Product Group Manager for solar thermal systems at Viessmann, explained without giving any further technical details. Only this: The machine is going to be delivered within the next month and is planned to be ready for serial production in April 2010.
"The laser welding machine possesses four laser sources by German supplier Trumpf and is able to produce one absorber every 72 seconds, which includes the time for welding the manifold, as well as for loading and unloading," Michael Dietl, one of the two Managing Directors of Dtec, elaborated when asked about the features of the new machinery. He, however, does not want to be pinned down to precise statements about the speed of the laser welding seam. "We will reach the fastest, technically possible speed with it," says Dietl. The material itself will be transported along two rotation tables within the machine. Viessmann will integrate the machinery into its existing absorber production line.
Dtec is a company, which has been established fairly recently, but has already had a successful company history. Dietl founded the company together with colleagues from a large automation corporation only two and a half years ago. In the beginning, Dtec was assembling two fully automated soldering systems for the Austrian collector manufacturer Greenonetec. Later, the company designed and delivered semi-automated, robot-based production lines to the Austrian solar thermal companies Sunwin and Sun Master.
More information:
http://www.dtec.at
http://www.trumpf.com/
http://www.viessmann.com