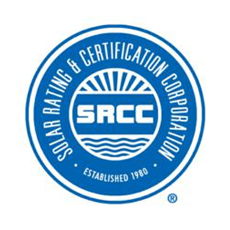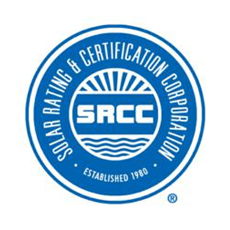 USA: SRCC Expands Solar Thermal Services
The US Solar Rating and Certification Corporation (SRCC) is extending its list of services for the solar thermal sector. In a press release from 31 January 2013, the organisation announces the successful accreditation as a certification body by the American National Standards Institute (ANSI). Consequently, the SRCC is now able to award both OG-300 and Energy Star certificates. "We thought it was in our participants' best interest to be able to get both OG-300 and Energy Star certifications from the same organisation and save time and money," explains Eileen Prado, Executive Director at the SRCC. Because an Energy Star listing requires an SRCC OG-300 certificate, manufacturers had been forced to first get certified by the SRCC only to go through the certification process again at an another institute accredited through ISO17065 (formerly Guide 65) as an Environmental Protection Agency (EPA) recognised certification body.
"Unlike Europe, the US does not mandate that a certification body be accredited," says Prado. "It is up to the industry and those stakeholders requiring certification to determine whether or not they want the certification body to be accredited." SRCC's history shows how the institution came to be accepted as the certification body of the solar thermal sector.
Established in 1980 with the support of a 1979 DOE grant and five state government representatives, the SRCC´s initial Board of Directors came from the Interstate Solar Coordination Council (ISCC) and the Solar Energy Industry Association (SEIA). The need for a single national standard became clear when Florida, California, the Air-Conditioning, Heating, and Refrigeration Institute (AHRI) and SEIA realised how different their individual solar collector and rating programmes were in comparison and that none of these programmes would recognise or accept another's certification. "This prompted the U.S. Department of Energy to make a very substantial technical and financial investment in the SRCC to develop uniform standards for collectors and solar thermal systems," says SRCC`s Executive Director. "We had been the only organisation offering certification according to the solar thermal standards OG-100 and OG-300 for nearly 30 years."
The issuing of Energy Star certificates is not the only new service for the solar thermal sector. In a second press release from 31 January 2013, the organisation presents three additional services, which are available for a fee:
Certification Ratings Information Service (CRIS): Programme managers requiring certified products for subsidy schemes across the US will receive up-to-date information about any changes in the SRCC list of certified collectors and systems, such as new entries and drops.
Tank Information Listing Service (TILS): Tanks which have already been tested according to SRCC's TM-1 can be listed to avoid delays when suppliers need OG-300 system simulations with this particular tank type. The related database is about to be programmed and TILS will be available by the end of March.
OG-300 Modeling Service: A new short-term service can provide SRCC participants with an understanding of what their system ratings will look like if they consider making changes to their existing OG-300 certified systems. This includes daily Solar Energy Factors (SEFs), as well as four annual ones. SEF is a performance rating based on the system and the region in which the system is installed. SRCC promises results within five business days.
More information:
http://www.solar-rating.org/