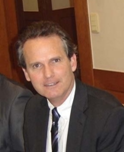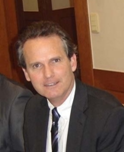 USA: SHC Alliance Board to Represent all Technologies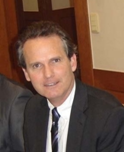 The Solar Heating and Cooling Alliance within the Solar Energy Industries Association (SEIA) has had an extended board since February 2016. Five industry representatives declared their candidacy and were subsequently elected: Bill Guiney from Artic Solar, Bob Leckinger from FAFCO, Les Nelson from IAPMO and Victoria Hollick from Conserval will join Mick Humphreys from Apricus until the end of this year. "We need to have representatives across all technologies of SHC," Ed Murray explains the decision to extend the board (see photo on the left). Murray has been chair of the SHC Alliance since November 2015 as well as CEO and President of California-based system supplier Aztec Solar. His vice chair is Adam Chrisman, Vice President of Manufacturing & Engineering at SunEarth. The outreach officer/treasurer is Eileen Prado, Executive Director of the Solar Rating & Certification Corporation.
A new-found strength in numbers also has the advantage of being able to allocate tasks to more individuals. Murray plans "to meet with all states that have rebate programmes in the US to make sure the rebates stay intact and even increase, as the price of natural gas remains at a very low level." The chair also wants to heighten the visibility and improve the image of solar heating and cooling: "Our main goal is to be recognised as a viable alternative to fossil fuels, which are finite. We would also like to increase SHC awareness among the public, to let them know solar does not only include PV, but also SHC."
Additionally, the alliance is trying to enhance the market statistics. Murray wants to follow up with the DOE to receive help in gathering more data about newly installed solar water heating systems across the USA.
Below are the members of the enlarged SHC council:

| | |
| --- | --- |
| | Victoria Hollick is Vice President of Operations at Conserval Engineering, a Canadian air collector manufacturer which has been in business for over 30 years. Conserval delivers its products under the brand name Solarwall to over 30 markets worldwide and enjoys a strong market presence in the USA. |
| | Mick Humphreys is CEO of vacuum tube collector manufacturer Apricus Solar from China. In 2003, Humphreys founded Apricus, an export-focused solar water heater supplier with a strong sales network in the USA and Australia. |
| | Bill Guiney, President of Florida-based Artic Solar, which manufactures and supplies concentrating solar collectors reaching up to 400 F. The company, which was founded in 2013, offers the full package from project design to installation, operation and maintenance services. Before starting his own business, Guiney was Director of the Solar Heating & Cooling Business at Johnson Controls. |
| | Les Nelson is Vice President of the Solar Heating & Cooling Programs at the International Association of Plumbing and Mechanical Officials (IAPMO) based in California. He can look back at several years as Chair of the Solar Thermal Division of SEIA (1997 to 2014) even before the Alliance was founded. |
| | Bob Leckinger is President of FAFCO, a California-based manufacturer of unglazed, polymer solar thermal collectors that heat swimming pools and supply energy to preheating systems. Leckinger joined FAFCO more than ten years ago. |
Websites of institutions and companies mentioned in the article:
aztecsolar.com/