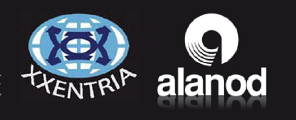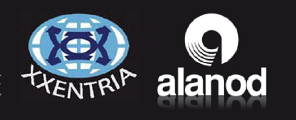 Taiwan/Germany: Newly Founded Joint Venture for Blue Coatings
Until recently, a handful of German manufacturers had practically dominated the market for "blue" selective absorber coatings. Since 1 January 2013, a supplier from Taiwan has now been part of this select group, too: Alanod-Xxentria Technology Materials, headquartered in Tainan. The new company is a joint venture between the German Alanod Group, the worldwide largest producer of absorber sheets coated with PVD (Physical Vapour Deposition), and Xxentria Technology Materials. The latter is a stock-listed company which bought a new PVD coating line with an annual capacity of 8 to 10 million m² from German machinery supplier Von Ardenne Anlagentechnik GmbH one and a half years ago. With it, Xxentria was planning to offer selectively coated absorbers and highly reflective materials to the solar thermal industry. In addition, the new company operates a completely up-to-date anodising line, together with a slitting and cut-to-length facility. The capital invested in Alanod-Xxentria Technology Materials amounts to USD 66 million.
Both partners emphasised the synergy potential of their joint venture in a press release sent out at the end of January: "Xxentria has over 15 years of experience in producing and marketing composite materials, whereas Alanod has the PVD coating background by having been market leader in this field since 1994." The press release quotes Howard Cheng, General Manager of Xxentria Technology Materials, and Ingo Beyer, CEO of Alanod, as saying that the joint venture marks "an important step in enhancing innovation and productivity in both companies".
"We will act as two independently operating companies in the market," confirms Frank Schoonen, Sales Director at Alanod. "We welcome the new production capacity in Asia, which is a strongly growing market for our products, and the Alanod Group will benefit from being present in the area".
According to the Sales Director, Alanod produced and sold 2.5 million m² of coated material for absorbers and mirrors in solar installations worldwide in 2012, an increase of 14 % compared to the previous year. "Our sales increased mainly in China and a few other countries outside Europe," explains Schoonen. The supplier for China is Shanghai Alanod-Anometal Solar Technology, a German-Chinese joint venture founded in Shanghai in 2011. "We will continue our current sales strategy in China and there are no plans to exchange sales staff with the newly founded company in Taiwan," explains Schoonen.
According to the sales Director, it is the black-lacquer surface which is becoming more and more popular in sun-rich countries outside Europe. Alanod has been applying this new layer of black paint to aluminium plates with a coil-to-coil machine since summer 2010. The coating reaches a relatively lower efficiency of 90 % absorption and 20 % thermal emission rate – compared to an absorption rate of 95 % and an emission rate of 5% with PVD layers. But the surface is better withstanding environmental effects. In a couple of months, the material is said to become available in a blue version as well.
More information:
http://www.alanod-solar.com
http://www.vonardenne.biz/