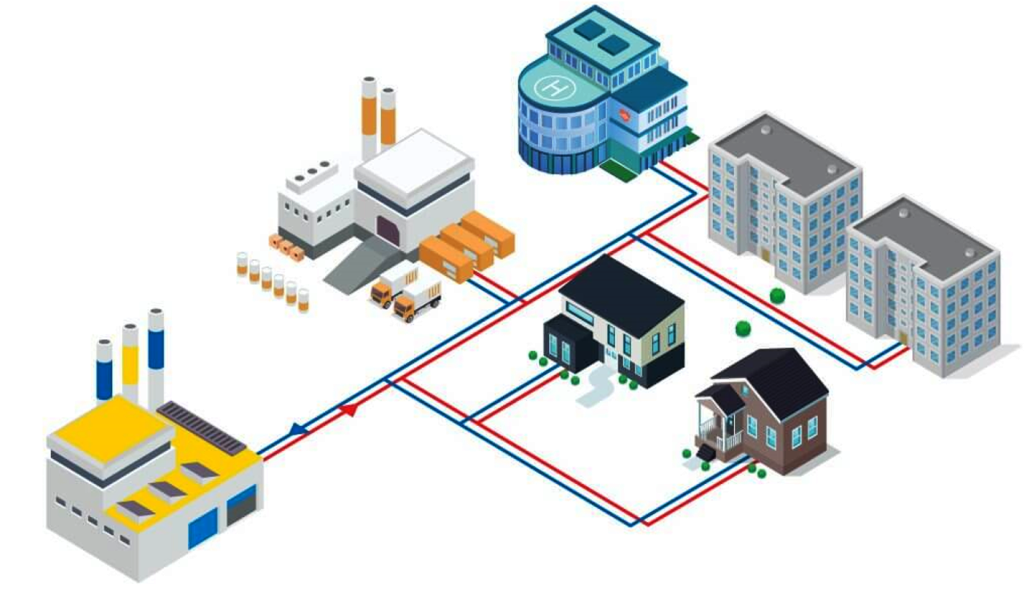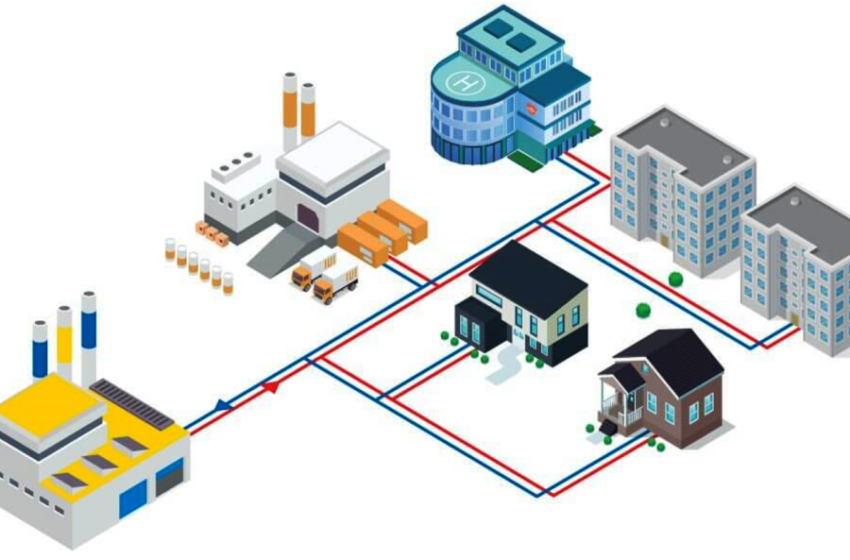 Support for renewable district heating in Slovenia
Following a break of 1.5 years, Slovenia will tender out more work for renewable district heating systems this month. Previous invitations in 2016 and 2017 led to the launch of 23 projects, 15 of which have been completed and eight are still ongoing. The infrastructure ministry, which made the tender requests, said all of those projects used biomass, even though solar heat had been an eligible technology. "So far, no one has submitted a funding request for solar district heating, for price reasons," explained Uroš Habjan, who oversees the application process at the ministry. 
Illustration: Ministry of Infrastructure
The next financing round will run from 2019 to 2020 and will have a total budget of EUR 20 million to co-finance new projects. Prospective applicants include commercial businesses and cooperatives, provided they intend to add renewable district heating capacity or construct new district heating pipelines. Available options are biomass boilers or solar thermal systems of up to 1 MW or combined heat and power plants (CHP) connected to district heating installations.
Incentives cover 35 % to 55 % of the investment costs, depending on the size of the company that submitted the project. Co-financing is capped at 45 % of all upfront costs, but the support scheme also includes a 10 % increase in the rate for middle-sized companies and a 20 % increase for small and micro-businesses. For more information, please see the
database of incentive programmes
.
Programme administrator Habjan provided solarthermalworld.org with an overview of renewable district heating projects approved and completed since the start of support in 2009 (see the table below). Biomass-fired DH projects, 98 % of which use wood chips and 2 % pellets, came to EUR 80 million, or around EUR 10 million a year. All support measures were co-financed by the EU. Habjan added that there had been no solar district heating projects among the applications. However, he emphasised the vast potential of biomass in district heating, with woodlands making up 58 % of the landscape in Slovenia.
| | | |
| --- | --- | --- |
| | 2009-2014 | 2016-2017 |
| No. of applications (current progress) | 45 (all projects implemented) | 23 (15 complete and eight under construction) |
| Total incentive payments (millions of EUR) | 16.4 | 17 |
| Length of new (or expanded) DH networks (km) | 59 | 19 |
| DH customer base | 1,162 | 153 |
| Thermal generation capacity (MWth) | 35.85 | 32.2* |
| Total value of supported projects (millions of EUR) | 45.6 | 33.8 |
Results of long-term support measures for renewable district heating (DH) in Slovenia. All projects submitted thus far use biomass boilers.
*Plus 2.1 MW of electricity generation capacity added between 2016-2017.
Source: Ministry of Infrastructure
District energy in Slovenia
In May 2017, the total district heating capacity installed in Slovenia was 1,873 MW
th
across 89 DH systems, according to the latest country profile by
EuroHeat & Power
. The share of CHP in district heating was 82 %. DH has so far played only a minor role in the country's heating market, meeting 9 % of thermal energy needs. The profile additionally shows that the main source of energy for DH is recycled heat (89 %). Renewables account for only about 3 %.
More information
on the tender round that is about to be launched by the Slovenian Ministry of Infrastructure