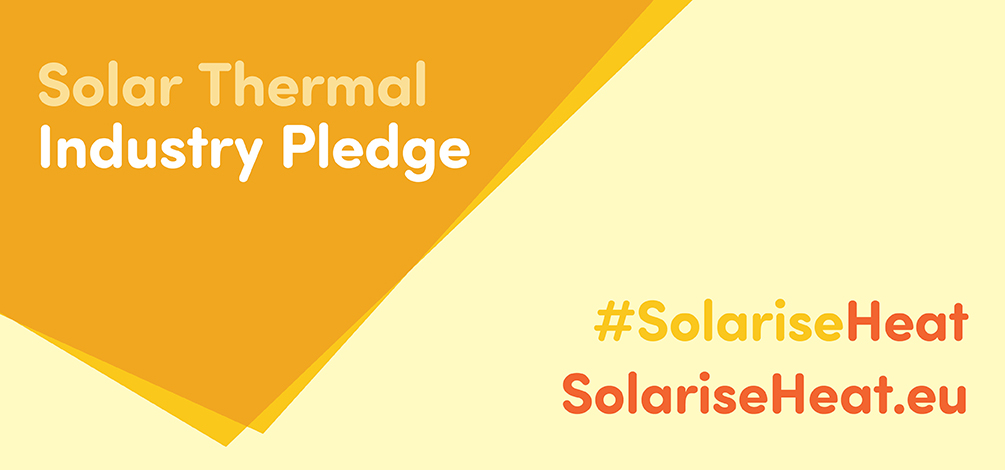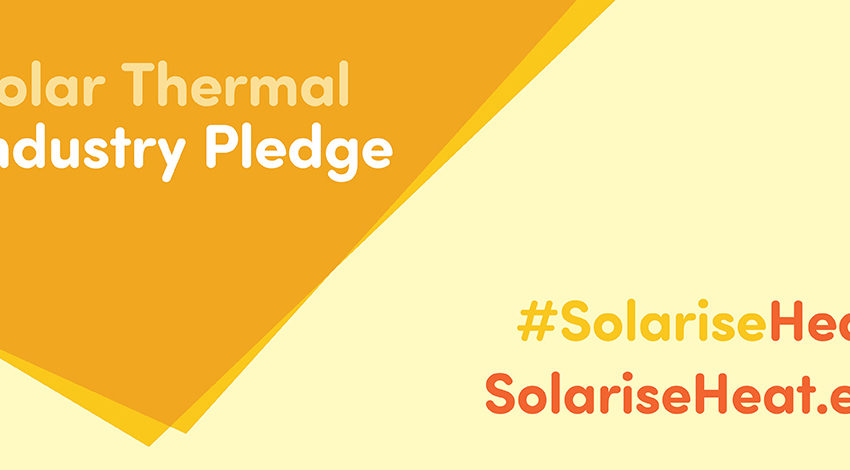 Support the European Solar Thermal Industry Pledge
Today, Brussels-based Solar Heat Europe launched a brand-new initiative called The Solar Thermal Industry Pledge – Delivering a Green Recovery. The aim is to see as many organisations as possible join forces to advance the solar heating and cooling market. "We want to demonstrate that the European solar thermal industry is ready to do its part in bringing about a 'green recovery' in line with the continent's energy and climate targets," said Pedro Dias, Secretary General of Solar Heat Europe. The launch was well timed: Every country in the European Union needs to submit a national recovery plan to the European Commission by October 2020. If you like to show your support for the pledge, you can add your name and logo to Solar Heat Europe's statement at https://solariseheat.eu (deadline for submissions: 23 July).
The following promises are part of the pledge that the solar thermal sector commits itself to contribute to the green recovery plan:
Promote a wide variety of heating and cooling technologies.
Bring new, reliable solutions for decentralised zero- or low-carbon heat supply to market.
Increase the industry's net exports.
Step up R&D efforts.
Support thermal energy storage as a key enabler of energy systems integration.
Delivering on these promises will require some commitment and support from the public sector, the website states. To this end, the initiative created a call for action, urging governments to phase out fossil fuels and provide consumers with soft loans so they will opt for efficient, renewable solutions.
The initiators make clear that the next 10 years will be crucial to transforming and decarbonising the heating market, because we will need zero-carbon residential, commercial and industrial heating systems by 2030, since they will most likely still be running in 2050.
State your commitment by 23 July
The following table includes the logos of all organisations that have so far thrown their support behind the pledge. "We invite every association, research institution, manufacturer, project developer and media outlet to contact us and sign the pledge," said Alexandra Sutu, Communications Assistant at SHE.
Stakeholders can add their name and logo to the pledge by going to
https://solariseheat.eu/
and filling in a short online form by 23 July (to find the form, please scroll down the page). Supporters are not required to be members of Solar Heat Europe or a national solar thermal association. SHE plans to present the pledge in Brussels and selected countries on Friday, 24 July.
Europe's solar thermal industry associations will then translate the flyer and the project outline and send them to media outlets and public bodies in all member countries.
More information: