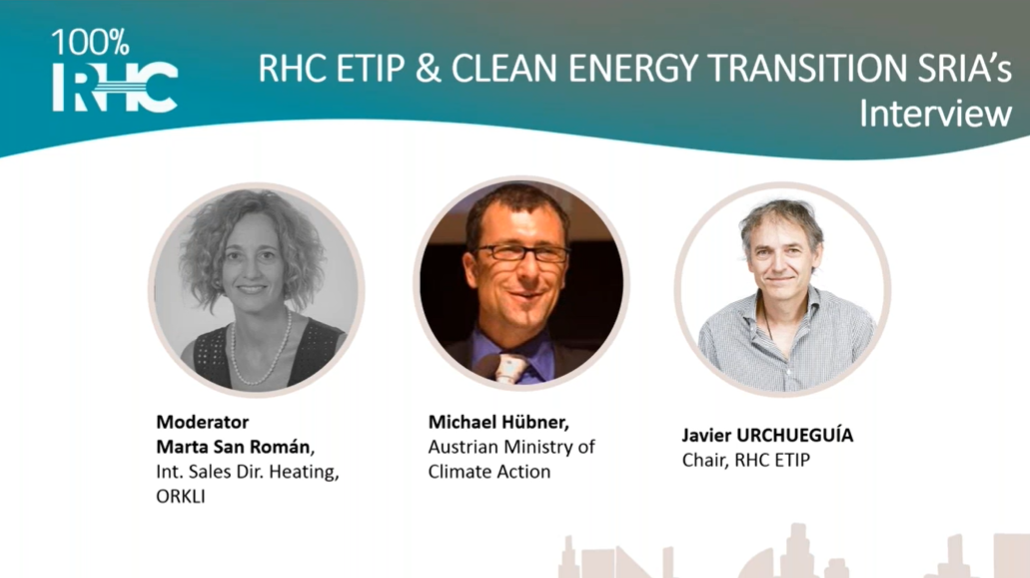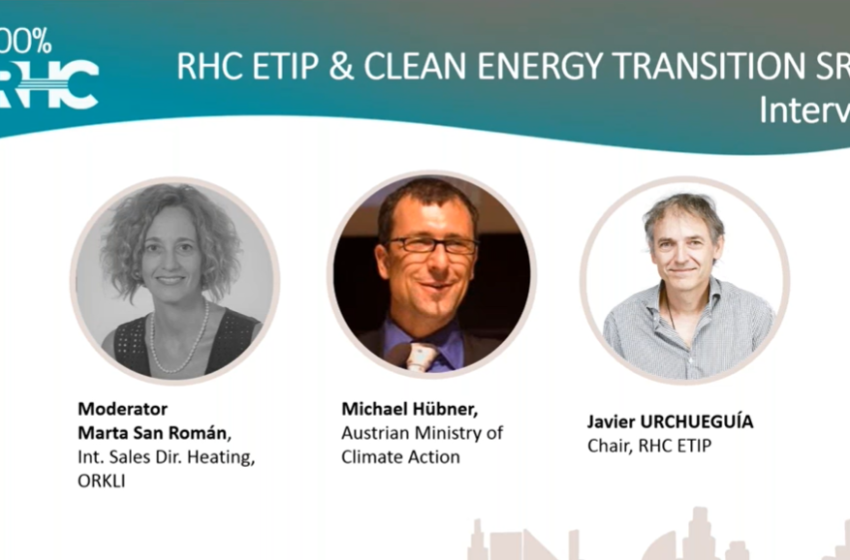 SRIAs pave the way for a clean energy future
According to the European Technology and Innovation Platform on Renewable Heating & Cooling's Strategic Research and Innovation Agenda, nearly half the energy consumed across Europe is used to heat residential, commercial and industrial buildings. On 15 October 2020, the then-chairman of RHC-ETIP, Javier Urchueguía, presented the SRIA at the virtual 100 % RHC conference, which can still be watched on the RHC website. 
The European demand for heating and cooling could be met entirely by renewable energies such as solar thermal, biomass, geothermal and waste heat not only in the year 2050, but as early as 2040," Urchueguía said. Achieving this will require public-private investments in research and innovation in the amount of "EUR 2 billion a year between 2021 and 2027."
The RHC Platform brings together six energy associations – including Solar Heat Europe, which manages the RHC-ETIP Solar Thermal Technology Panel. At the beginning of this year, Marco Calderoni replaced Urchueguía as RHC-ETIP chairman.
During the webinar, Urchueguía presented the SRIA in a panel discussion with the Austrian environment ministry's Michael Hübner, who co-wrote the Clean Energy Transition Partnership Strategic Research and Innovation Agenda (CETP SRIA) published in November 2020. Asked about what the two SRIAs had in common and what sets them apart, Urchueguía replied that the drafts for both were the result of a close collaboration and a frequent exchange of ideas between multiple experts. But while the RHC-ETIP SRIA focused exclusively on energy for heating and cooling, the CETP-SRIA takes a broader look at the entire energy sector. Both SRIAs can be downloaded following the links at the bottom of this article.
The RHC-ETIP's strategy document gives several interesting examples of solar thermal energy's possible role in a decarbonised economy. One of those is the façade-integration of solar heat and photovoltaic equipment as PVT systems, another "the development of technologies which can use fluctuating renewable energy sources (solar thermal, PV, excess heat) in combination with baseload generation from geothermal and storable renewables (biogas, hydrogen, ammonia) to provide continuously (high-temperature) heat and electricity for industrial processes on demand."
Talking about the CETP SRIA, Hübner underlined that system integration will become not only a great technological challenge but also a hurdle to overcome when trying to grow the market in different regions. "It makes a difference whether you talk about heating and cooling in the south or in the north," he said, adding: "Sometimes, we act like we're going to develop one huge European system, but things are much more complex than that, which makes this so exciting for the R&I sector. We need solutions for various industries, regions, buildings and cities."
Two Research and Innovation Agendas published in autumn 2020 Source: RHC-ETIP SRIA and CETP SRIA
Organisations mentioned in this article: