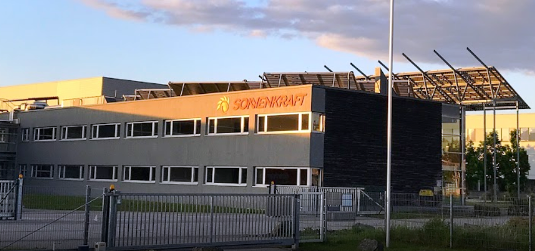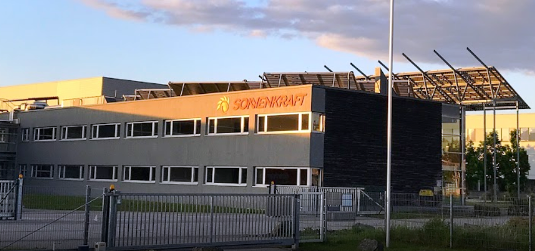 Sonnenkraft, Holter and Tisun – the changing face of Austria's industry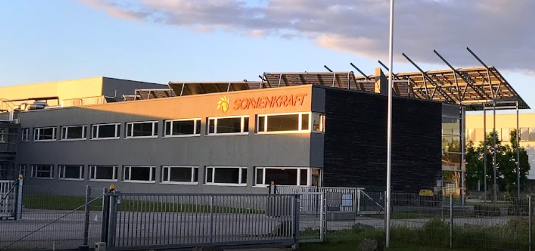 Two strategic decisions taken by Austrian-based supplier Sonnenkraft in early 2018 have strengthened its position on the market. First, it secured an exclusive national distribution agreement with Holter, an Austrian wholesaler of heating equipment. Installers of Sonnenkraft equipment can now order products and systems on digital sales portal Holter online as opposed to getting them directly from the company. Second, on 4 December 2017, the supplier acquired the remaining 49 % stake in Austrian collector manufacturer Tisun, a competitor from which it had already purchased 51 % of the shares in May 2017. On 5 February 2018, the new owner asked for Tisun to be put into administration and an insolvency practitioner is now leading the restructuring effort.
Photo: Thomas Pirker
By cooperating with Holter, Sonnenkraft intends to improve its services for installers, changing from two-tier to three-tier distribution in Austria. The company, headquartered in Sankt Veit, has resurfaced as an independent entity since completing a management
buyout from Danish VKR Holding
in January 2014. It is headed by CFO Primus Spitzer and CEO Günther Kohlmaier.
The Sonnenkraft staff in Regensburg, in the southern German state of Bavaria, has been transferred to Holter. Formerly a German sales office of Sonnenkraft, the sales office is now part of Holter Großhandel Deutschland. Holter will discontinue its solar brand Solar Energy and offer the entire Sonnenkraft portfolio of solar thermal and solar electricity products instead. Christian Rauchfuß, Sales Manager at Holter, has confirmed that the new staff members in Bavaria will not only provide sales support for solar products, but also act as sales representatives for the wholesaler's range of products.

Robin Welling in 2010, the first time he was elected President of the European solar thermal industry association, known today as Solar Heat Europe.
Photo: Tisun
Sonnenkraft acquired Tisun, based in Söll in the Austrian state of Tyrol, from its owner, Robin M. Welling, in two stages throughout 2017. Last May, it purchased 51 % of the collector and tank manufacturer and bought the remaining 49 % in December. According to local newspapers, Tisun owes around EUR 7.5 million to banks and suppliers. Welling explained that the large amount of debt had been the result of "big investments, namely in the building in Söll in 2007, in a new, fully integrated manufacturing line for laser-welding absorbers in 2010 and in a new collector production line in 2014. The 2014 installation allowed us to cut costs and reduce the number of collector models with the help of state-of-the-art technologies."
Meanwhile markets have shrunk, and the tank and solar sector has come under considerable pressure from several changes in market conditions. After 2010, Welling also had to cope with the exit of one of his company's shareholders and, after the death of his second partner, Gerhard Schwarz, come to an agreement with Schwarz's heirs.
"I wanted to make sure I could pay salaries, suppliers, banks and former partners in the last four years, and in the beginning of December 2017, I was no longer able to do so," Welling said about the financial difficulties. It was the moment when it became clear to him that he would need "to step aside and agree with my new partners on how to get the staff paid for the moment." Welling sold the remainder of his company to its co-owners, stepped down as CEO and left Tisun on 17 December 2017 – 11 years after he became a partner in the enterprise, in January 2006.
Tisun's new owners offered creditors the repayment of 20 % of the outstanding debt over the next two years, in six monthly rates of 5 % each. The instalments are said to be financed from operating results during the same period, an offer which is currently being evaluated by the administrator. The next weeks will show whether the company can be successfully restructured.
Robin Welling supported Brussels-based Solar Heat Europe, Europe's solar thermal industry association formerly known as ESTIF, in his role as director of the board from 2008 until 2010 and was elected president in 2010. He served the association during almost four two-year terms. He resigned from Solar Heat Europe on 9 February to focus on his new position within the HVAC industry.
Companies mentioned in this article: