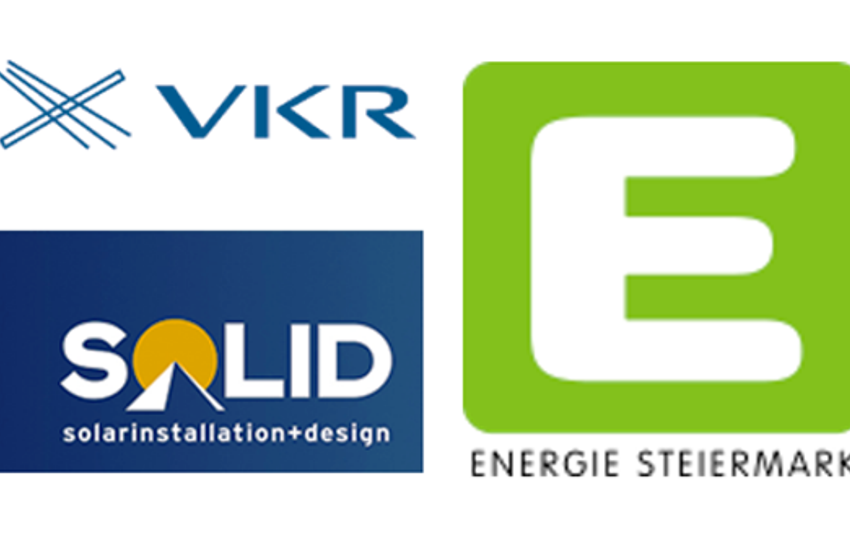 From S.O.L.I.D. to Solid: differing views on a complicated story
Solid Energy Systems is a newly founded company based in Graz, Austria. It employs 21 of the 30 staff members who used to work at S.O.L.I.D. Gesellschaft für Solarinstallation und Design, which first became insolvent and then went into administration at the end of June 2019. Solid Energy Systems will keep the focus on planning, engineering and building large solar heating and cooling systems, together with an R&D department that is participating in several international research projects. The start-up has found an investor willing to support it with a two-year bridge loan.
"I was really happy that our strongly committed employees continued working for S.O.L.I.D. even through the difficult summer, when they did so partly without payment," said Christian Holter, formerly managing director of S.O.L.I.D. He has relied on the extensive know-how of his experienced staff to set up the new company: "We not only fulfilled our obligations under multiple O&M contracts in summer, but we were also able to continue the development of new projects." One of these involved the creation of feasibility studies for solar district heating plants, for example, in the Western Balkans. According to Holter, his team has already conducted SDH studies for three cities in the region.
Big Solar Graz: three companies, three different views
According to a statement published on S.O.L.I.D.'s website as early as June 2019, the reason for the company's insolvency that month was the Big Solar Graz project. The article went on to explain what happened from S.O.L.I.D.'s point of view.

In early 2016, S.O.L.I.D. began working on Big Solar Graz by carrying out a prefeasibility study on its own before the company partnered with regional utility Energie Steiermark to conduct a more detailed study into a huge solar district heating plant equipped with seasonal storage to meet 20 % of heat demand across the city. Since Energie Steiermark was interested in the project, it started searching for a financially strong investor that could put up a turnkey SDH system and sign a solar heat supply contract with the utility. The search came to a successful close at the end of 2016, when Energie Steiermark signed an agreement with VKR Holding, a Danish-based business which owns, for example, the Velux Group. Click on one of the following links to read more about the history Big Solar Graz:
news 1
,
news 2
,
news 3
.
The online statement further said VKR Holding did not reach specified milestones even after the date of completion was pushed back to the end of 2018, so S.O.L.I.D. used the buy-back option included in the contract and paid the agreed fee. It also found an investment partner willing to continue the development of Big Solar Graz. According to the statement, however, VKR Holding did not hand over the project documents and rights to Big Solar Graz. Consequently, the third-party investor found by S.O.L.I.D. said it would withhold support until a solution was found, which led to the immediate insolvency of the company.
VKR Holding: feasibility study proved non-profitability
The Danish-based contract partner, however, holds a different view. Torben Sørensen, Group Executive Officer of VKR Holding, emphasised that "the information published by S.O.L.I.D. on their website is incorrect in all material aspects, both factually and legally." After being contacted by solarthermalworld.org, Sørensen explained: "We took over a feasibility study regarding a project that has turned out not to be commercially realisable. We have fulfilled all our contractual obligations towards all parties involved and invested significant resources in implementing Big Solar Graz." Beyond that, he declined to answer questions regarding his group's contractual disputes with S.O.L.I.D.
Energie Steiermark: Committed to implementing the project
And yet, Urs Harnik-Lauris, Head of Corporate Communications at Energie Steiermark, said Big Solar Graz, which has been renamed Bio Solar Graz, will live on. "We will continue with the project. Our current aim is to make it even more sustainable by using biomass instead of natural gas as the backup heat source for the storage tank in winter. To add value to the region, we also want to win over Styrian businesses for the project," he wrote in an email to solarthermalworld.org.
Organisations mentioned in this article: