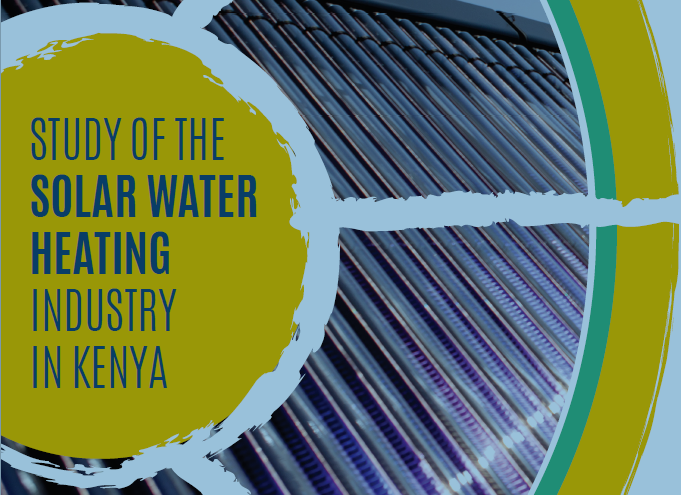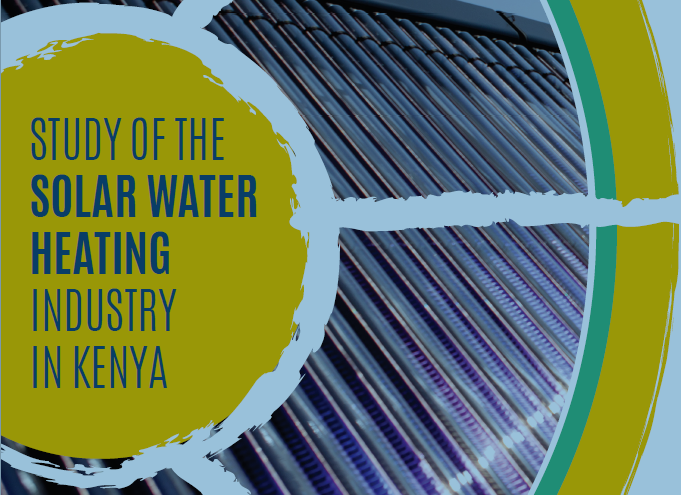 Solar thermal offers chance to cut electricity bills in Kenya
Kenya's solar water heater market is still small but has great potential for growth. Data supplied by the Kenya Revenue Authority (KRA) for an August 2017 report titled Study of the Solar Water Heating Industry in Kenya (see the attached document) shows that only 1,362 solar thermal systems were imported in 2016 and early 2017. The report, however, also reveals that people are becoming increasingly aware of the benefits of solar water heating. Along with greater environmental consciousness in the countryside and high electricity prices, the growing interest in the technology is creating opportunities to expand the market in the short and medium term.
Photo: Robert Bosch East Africa
"We estimate that the price of electricity to heat enough water for a family could increase by 60 %, which would put water heating out of reach for many – especially in the rural areas, where an estimated 100,000 households need SWH annually," said Frank Kipkirui, Regional Manager Thermotechnology at Robert Bosch East Africa, an affiliate of German-based technology and services provider Bosch.
Currently, 480 MW – more than 20 % of the electricity generation capacity across the country – is being used to meet hot water demand in Kenyan homes. Solar water heaters can play a significant role in the demand side management in Kenya. This was the motivation to publish the Study of the Solar Water Heating Industry in Kenya.
SWH imports between January 2010 and June 2017 
Source: KRA / p. 14 of the attached report
The purpose of the 64-page document is to counter a lack of data on the size of the SWH market. By adding up imports between January 2010 and June 2017 (see the chart below) and adding on an estimated number of installations prior to 2010, as well as 10 % of all systems manufactured in the country, the authors of the report concluded that 77,000 systems had been in operation across Kenya in June 2017. Based on the findings of the Solar Heat Worldwide study, which stated that about 84.5 % of all devices in sub-Saharan Africa were small residential units averaging 2.9 m2 of collector area and 15.5 % commercial installations with an average 22.5 m2, the capacity installed throughout the country in June last year amounted to 457,076 m2, or 0.3 GWth.
The authors of the report on Kenya's industry write that most systems installed in Kenya are domestic water installations with tank capacities ranging from 150 litres to 300 litres. Interviews they conducted with system suppliers, licensed installers, and building developers and other end users helped create the cost assessment depicted below.
Kenya's broad range of solar water heater prices, which are between Kenyan Shilling 70,000 and 300,000 (USD 691 and 2,963)
Source: KRA / p. 24 of the attached report
Despite the growth potential for SWH in Kenya, Kipkirui said that "the shortage of specialist plumbers and other technicians needed to install water heaters is a major challenge," adding that innovative finance options would be necessary to enable potential consumers to buy an SWH system and pay for its installation.
He also urged Kenya's energy regulator ERC to tighten regulatory procedures in order to eliminate the supply of substandard SWH systems throughout the country: "A few consumers have had bad experiences with installing substandard SWH, which dissuades them from going for alternative products."
Bosch caters to markets in East Africa from its Kenyan office, which it established after reaching an agreement with a distributor in 2014. It sells residential and commercial solar thermal systems and is training installers in partnership with the Strathmore Energy Research Centre. It hopes to benefit from the "rapid growth of Africa's population, a very low average age, and the increasing purchasing power of a growing middle class" to expand its market share on the continent. Bosch offers both direct and indirect SWH systems with collectors certified by Solar Keymark.
Organisations mentioned in this article: